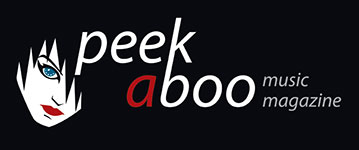 like this cd review
---
EZRA FURMAN
Big Fugitive Life
Music
•
CD
Country
•
Indie Rock
•
Rock
•
Singer Songwriter
[85/100]

PIAS
11/12/2016, William LIÉNARD
---
In the review of his album Perpetual Motion People, we told you that the American musician Ezra Furman is able to write perfect rock songs and as a result it will come as no surprise that the album did well in Britain. The sequel is called Big Fugitive Life, an EP with six compositions, the end of a chapter in his musical career.
The first three songs are my vision of rock and roll. A madness that overtakes your mind and body. It's wanting to go somewhere you've never been, knowing you're on your way, Furman writes in the press release. The result is Teddy, I'm Ready, in which the American convinces with a beautiful melody and a fragile voice. Again there is room for a saxophone, which sounds wonderful between the whining guitars and the firm percussion. Yes, Ezra Furman can write beautiful rock songs and this track would not look out of place on an album by Bruce Springsteen!
Haley's Comet is the second track, a rock ballad with metal-like guitars and Furmans pinched voice that fits perfectly: a strong and diverse composition in which various melodies are combined seamlessly. The trio is completed with Little Piece of Trash, a fast and slightly punk rock song that impresses from beginning to end. Again we hear a saxophone, which rages as if life depended on it.
The second half of the EP sounds completely different. Furman puts it this way: an acoustic guitar as an open wound, a troubled mind on display. Emotional in a different way, tender like a bruise. Consequently, Penetrate is a quiet ballad with an acoustic guitar that takes us to lonely cowboys at a smoldering campfire. And he uses the same strategy as before: varied and diverse compositions. In Splash of Light we hear sparse piano sounds, but the acoustic guitar takes the lead, while the voice sound more subdued: a simple and beautiful singer-songwriter ballad with - again - a beautiful melody, full of longing and nostalgia.
The Refugee is dedicated to Furmans grandfather who had to leave Germany during World War II because of the politics of the Nazis. It's my first song entirely dedicated to my Jewish background and the present, Furman says, and he also dedicates the song to all the refugees who are desperately looking for a home. A whining violin creates the dramatic atmosphere and Furmans voice drags through the text like Bob Dylan in his best days: a poignant ballad with a high klezmer content.
This is again a very diverse new release by Ezra Furman and a challenge for the fans, because the American forces us to put aside our prejudices against certain music genres and to open up to what we might never listen to spontaneous.
Tracklist:
1. Teddy, I'm Ready
2. Haley's Comet
3. Little Piece of Trash
4. Penetrate
5. Splash of Light
6. The Refugee
William LIÉNARD
11/12/2016
---
In de recensie over zijn album Perpetual Motion People vertelden we je al dat de Amerikaanse muzikant Ezra Furman in staat is om perfecte rocksongs te schrijven en het zal je dan ook niet verbazen dat dat album het uitstekend deed in Groot-Brittannië. De opvolger heet Big Fugitive Life, een ep met zes composities, waarmee Furman naar eigen zeggen een periode in zijn muzikale carrière afsluit.
De eerste drie tracks representeren mijn visie op rock 'n roll, schrijft Furman in het persbericht, een waanzin die in je lichaam en geest binnendringt. Je wilt ergens heen waar je nog nooit eerder was, wetende dat je onderweg bent. Het resultaat horen we in Teddy, I'm Ready, waarin de Amerikaan overtuigt met een prachtige melodie en een fragiele zangstem. Er is opnieuw ruimte voor een saxofoon en die klinkt wondermooi tussen de jengelende gitaren en het ferme slagwerk. Ja, Ezra Furman kan prachtige rocksongs schrijven en deze zou niet misstaan op een album van Bruce Springsteen!
Ook Haley's Comet is een rockballade, met metaalachtige gitaren en Furmans afgeknepen stemmetje dar er prima bij past: een forse en gevarieerde compositie waarin verschillende melodieën naadloos worden gecombineerd. The trio wordt afgesloten met Little Piece of Trash, een snelle en lichtjes punkachtige rocksong die opnieuw overtuigt van begin tot einde. Opnieuw wordt er plaats ingeruimd voor de saxofoon en die gaat tekeer alsof het leven ervan afhangt.
In de tweede helft van de ep kiest Ezra Furman voor een zachtere aanpak. Hij verwoordt het zo: een akoestische gitaar als een open wond, een onrustige geest die zich toont, emotioneel op een andere manier, teder als een blauwe plek. In Penetrate wordt m.a.w. gas teruggenomen. Het is een rustige ballade met een akoestische gitaar die ons meeneemt naar eenzame cowboys bij een smeulend kampvuur, waarmee Ezra Furman voor dezelfde aanpak kiest als op z'n eerdere album: gevarieerd en veelzijdig en niet in één vakje te stoppen. In Splash of Light wordt spaarzaam pianogeluid toegevoegd, maar de akoestische gitaar neemt opnieuw de leiding en Ezra Furman klinkt ingetogener dan in de vorige track: een eenvoudige en mooie singer-songwritersballade met – opnieuw – een prachtige melodie vol heimwee en nostalgie.
The Refugee is opgedragen aan Furmans grootvader die tijdens de Tweede Wereldoorlog Duitsland moest verlaten wegens de politiek van de nazi's. Het is mijn eerste liedje dat helemaal is gewijd aan mijn Joodse achtergrond en aan het heden, zegt Furman daarover, want de compositie draagt hij tegelijk op aan alle vluchtelingen die wanhopig op zoek zijn naar een thuis. Een jankende viool creëert de dramatische sfeer en Furmans stem werkt zich slepend door de tekst zoals Bob Dylan in zijn beste dagen: een indringende ballade met een hoog klezmer-gehalte.
Opnieuw heel divers deze nieuwe release van Ezra Furman en een uitdaging voor de fans, want de Amerikaan verplicht je om je vooroordelen tegen sommige muziekgenres aan de kant te zetten en je open te stellen voor wat je misschien nooit spontaan zou beluisteren. Gedurfd maar uitstekend van kwaliteit.
Tracklist:
1. Teddy, I'm Ready
2. Haley's Comet
3. Little Piece of Trash
4. Penetrate
5. Splash of Light
6. The Refugee
William LIÉNARD
11/12/2016
---