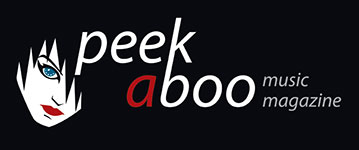 like this cd review
---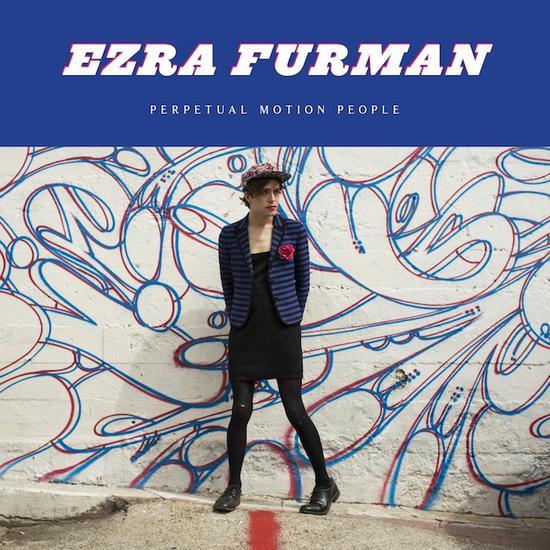 EZRA FURMAN
Perpetual Motion People
Music
•
CD
Folk
•
Pop
•
Rock
[75/100]

Bella Union
24/07/2015, William LIÉNARD
---
Perpetual Motion People is the new album by the American musician Ezra Furman. It is recorded in his own Ballistico studio in Chicago with the help of his band The Boyfriends (Jorgen Jorgensen, bass, Ben Joseph, keyboards and guitar; Sam Durkes, drums; Tim Sandusky, saxophone) and it contains 13 nice pop songs, a cross between indie rock from the 90's, West Coast pop from the 80s and a dash of punk from the 70s.Guitars and organ take the lead in Restless Years, on which Furman spreads Beach Boy-like vocals: cheerful and hectic. Lousy Connections gets the same pace, lighthearted, cheerful and carefree, with halfway a beautiful saxophone. The short Hark to the Music! Will certainly do well as a round dance on a year-end party, and Haunted Head is a classic pop song with another interesting intervention of the saxophone and seductive vocals. Hour of Deepest Need gets a slide guitar, emphatic vocals and can be situated near the sound of The Eagles and associates, a quiet folk-rock ballad with a beautiful piano sound and murmuring guitars. A beautiful song.
Wobbly sounds like a ballad from an old-fashioned musical and Ordinary Life, with its 50s choir, acoustic guitar and horseshoe-like percussion, has a beautiful melody with an equally beautiful voice on top. A calm and convincing composition. Tip of a match gets noise and roaring guitars in the intro, and then grows into a solid rock ballad that can barely be compared to the (commercial) trio that started the album. Body Was Made is again lighter, but the playful sax takes the song to a higher level. It is fine to be drunk all weekend, it sounds in Watch You Go By, a lingering ballad with a melancholy saxophone and a beautiful melancholic vocal.
Another excellent composition. Pot Holes gets a jazzy piano, a fifties choir and floats at an attractive pace, again a composition with a high musical level and West Coast influences. Beautiful.
In Can I Sleep in Your Brain?, Ezra Furman sounds like the plaintive John Lennon on the album Imagine, but halfway the song sounds a lot more cheerful. The sober One Day I Will Sin No More, with only an acoustic guitar as accompaniment, could be a composition of Woody Guthrie: folky, dreamy and nostalgic. Very very nice.
Perpetual Motion People is a very diverse album on which Ezra Furman processes a wide range of pop, rock, jazz and folk influences. To our taste, he convinces most in the quiet and less commercial compositions and we can only hope that he chooses that way in the future, for he is clearly capable to write excellent material. We give him the benefit of doubt,
hence the score.
Tracklisting:
1. Restless Year
2. Lousy Connection
3. Hark! to the Music
4. Haunted Head
5. Hour Of Deepest Need
6. Wobbly
7. Ordinary Life
8. Tip of a Match
9. Body Was Made
10. Watch You Go By
11. Pot Holes
12. Can I Sleep In Your Brain?
13. One Day I Will Sin No More
https://www.youtube.com/watch?v=NDOenFQazrA
William LIÉNARD
24/07/2015
---
Perpetual Motion People is het nieuwe album van de Amerikaanse muzikant Ezra Furman. Het is opgenomen in zijn eigen Ballistico-studio in Chicago met de hulp van zijn band The Boyfriends (Jorgen Jorgensen, bas; Ben Joseph, keyboards en gitaar; Sam Durkes, drums; Tim Sandusky, saxofoon) en het bevat 13 goed in het oor liggende popsongs die het midden houden tussen indierock uit de jaren 90, westcoastpop uit de jaren 80 en een streepje punk uit de jaren 70. Gitaren en orgel nemen het voortouw in Restless Years, waarover Furman Beach Boy-achtige vocalen uitspreidt: opgewekt en jachtig. Lousy Connections gaat op hetzelfde goed klinkende tempo door, lichtvoetig, vrolijk en zorgeloos, met halfweg een mooie saxofoon. Het korte Hark to the Music! doet het beslist goed als reidans op een eindejaarsfeestje en Haunted Head is een klassieke popsong met opnieuw een interessante tussenkomst van de saxofoon en een verleidelijk koortje. Hour of Deepest Need krijgt een slidegitaar, nadrukkelijke vocalen en situeren we eerder in de buurt van The Eagles en consoorten, een rustige folkrockballade met prachtig pianogeluid en rustig ruisende gitaren. Zonder meer een prachtige song.
Wobbly klinkt als een ballade uit een ouderwetse musical en Ordinary Life, voorzien van een oehoe-koortje, akoestische gitaar en paardenhoefachtige percussie, heeft een prachtige melodie met een al even prachtige stem bovenop. Een rustige en overtuigende compositie. Tip of a Match krijgt noise en ronkende gitaren in de intro en groeit vervolgens uit tot een stevige rockballade die nog nauwelijks overeenkomsten vertoont met het (commerciêle) trio waarmee het album begon. Body Was Made is opnieuw lichtvoetiger, maar de speelse saxofoon tilt de compositie naar een hoger niveau. It is fine to be drunk all weekend, klinkt het in Watch You Go By, een slepende ballade met een weemoedige saxofoon en een prachtige melancholische zanglijn. Opnieuw een excellente compositie. Pot Holes krijgt een jazzy piano, een jarenvijftigkoortje, en dobbert op een aantrekkelijk ritme, opnieuw een compositie met een hoog muzikaal gehalte en westcoastinvloeden. Mooi.
In Can I Sleep in Your Brain? klinkt Ezra Furman aanvankelijk zoals de klagende John Lennon op het album Imagine, maar halfweg wordt een hoger tempo gekozen en klinkt de song een stuk opgewekter. Het sobere One Day I Will Sin no More, met alleen akoestische gitaar als begeleiding, zou een compositie van Woody Guthrie kunnen zijn: folky, dromerig en nostalgisch. Bloedmooi.
Perpetual Motion People is een zeer gevarieerd album waarop Ezra Furman een brede waaier van pop-, rock-, jazz- en folkinvloeden verwerkt. Wat ons betreft overtuigt hij vooral met de rustige en minder commerciële composities en we kunnen alleen maar hopen dat hij in de toekomst die weg kiest, want hij is duidelijk in staat om uitstekend materiaal te schrijven. We geven hem het voordeel van de twijfel, vandaar de score.
William LIÉNARD
24/07/2015
---
---