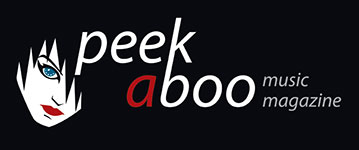 like this movie review
---
FABRICE DU WELZ
Alleluia
Movie
Crime
•
Horror
[86/100]

O' Brother Distribution
03/06/2015, Didier BECU
---
It may seem strange, but one of the best films of the moment comes from Belgium. The real film connoiseseurs already know director Fabrice du Welz. In 2004, he tortured a crooner singer in Calvaire (what a good idea!) and also his next film Vinyan performed well internationally. The third one of this Belgian filmmaker is undoubtedly his best so far.
If you watch the film, it seems difficult to believe that this sordid story is based on true events that took place during the 40s in America. Michel (Laurent Lucas, who played the crooner in Calvaire) is a first-rate charlatan who tells women that he is a salesman in shoes, but he just wants their hard-earned money. One of his victims is Gloria (Lola Dueñas). In no time the lady notices that she is one of many deceived women, but her fierce love for him is just too strong. Michel can continue conquering the hearts of the rich females as long as his heart continues to beat for her only. Michel agrees, but he does not know that his lover is actually a heartless killer.
In Alleluia du Welz proves that he has finally found his own style: brutal horror wrapped in arthouse. Indeed, a strange combination, but it works every second, although the filmmaker owes much to his splendid actors. Lola Dueñas might look at first glance as a good housewife, you just do not want to know what she is capable of. There is an enormous amount of blood, even some gruesome scenes with a giallo-touch, but always artistically justified.
Alleluia is released on O'Brother on both DVD and Blu–ray.
Didier BECU
03/06/2015
---
Het lijken misschien vreemde woorden, maar één van de beste films van dit moment komt uit België. Nu ja, echt verwonderen doet ons dat niet meer, denk maar aan Welp van Jonas Govaerts. Met deze film komen we bij onze zuiderburen terecht. Bij de echte filmkenners hoeft regisseur Fabrice du Welz geen introductie meer. In 2004 zette hij dit landje al eens overhoop door in Calvaire een charmezanger te laten folteren (wat een goed idee zeg!) en ook opvolger Vinyan deed het internationaal uitstekend. Het derde kindje van deze Luikse filmmaker is zonder twijfel zijn beste tot nu toe.

Als je naar de film kijkt, lijkt het moeilijk om te geloven dat dit lugubere verhaal op waargebeurde feiten is gebaseerd en zich tijdens de jaren 40 in Amerika afspeelde. Michel (Laurent Lucas, die ook die charmezanger in Calvaire vertolkte) is een charlatan eerste klas die de vrouwen vertelt dat hij een vertegenwoordiger in schoenen is, maar die eigenlijk alleen maar hun zuurverdiende centen wil. Een van zijn slachtoffers is Gloria (Lola Dueñas). In geen tijd merkt de dame dat zij ook één van de vele bedrogen vrouwen is, maar door haar heftige verliefdheid laat zij zich niet zo maar uit het lood slaan. Michel mag lustig doorgaan met rijke vrouwtjes het hof te maken, zo lang zijn hart maar voor haar blijft slaan. Michel stemt in met het aanbod, maar hij weet niet dat zijn geliefde eigenlijk een harteloze moordenares is.
In Alleluia bewijst du Welz dat hij definitief een eigen stijl heeft gevonden: hondsbrutale horror verpakt in een arthousejasje. Inderdaad, een vreemde combinatie maar het werkt wel iedere seconde, ofschoon de cineast enorm veel aan zijn acteurs heeft te danken. Lola Dueñas ziet er misschien op het eerste gezicht als een brave huisvrouw uit, toch wil je niet weten waartoe ze in staat is. Er vloeit enorm veel bloed, sommige scènes zijn zelfs gruwelijk met een giallo-tintje, maar ze zijn artistiek steeds verantwoord.
O ja, mocht je zo'n filmkijker zijn die het schijfje uit zijn lader haalt eens de eindtitels op het scherm komen, blijf dan voor één keer zitten. Op het einde trakteert du Welz je op een tour de force in pure Refn-stijl, die nog maar zelden is vertoond in de Belgische cinema. Samen met Je Suis A Toi en Welp is Alleluia met voorsprong de beste Belgische film van het jaar!
Alleluia is uitgebracht op O'Brother, zowel op dvd als Blu-ray (het enige label dat deze release op een blauw schijfje uitbrengt).
Didier BECU
03/06/2015
---
---