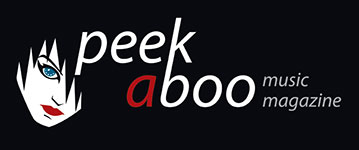 like this cd review
---
FACTICE FACTORY
Lines & Parallels
Music
•
CD
Cold Wave
•
Minimal
•
Post Punk
[86/100]

Wool-E Discs
25/01/2018, Jurgen BRAECKEVELT
---
The French-Swiss band Factice Factory will release, after After The White Days (2014) and !! NADA !! (2015) their third album, Lines & Parallels. Like the previous one, this album is released on vinyl by Wave Tension Records, on CD by Wool-E - Discs and a limited number on tape by Wool-E Tapes.
On this third album a fairly natural evolution is noticeable, without denying the continuity of their sound and the distinct atmosphere that creates it. They have their own unique sound, even their own musical identity if you will, but most certainly not to be categorised as one 'sound' or 'genre'. What is, and remains, their constant trademark is the endless melancholy and gloom that also could be found on their first two albums. Only this time, a bit rougher, sharper with a bit more space for guitars and bass. Also the languages ​​used on this release are diverse: French, German and English are alternated smoothly.
Lines is the opener of this album. Very futuristic sounding, like the announcement of a real apocalypse. The threat in this track is imminent and serious. Another musical gem in the middle of the album is Parallels. But first we are hypnotised by Leuchtturm, a song that fits seamlessly with the Neue Deutsche Welle. A merciless bass line, supported by post-punk guitars, throws a load of gloom over you. Audran is very minimalist and the cold-wave drips-off. With Defeat we get a very deep, pain and suffering tinged, stunner of a song, one of my favourites, without a doubt. This album has a lot of variation to offer, even Eastern influences can be heard in Hatch End. A swinging song in size is Sway. More 80s than this it can't get! Danceable and so deliciously retro. Here there is the vocal reinforcements by Jeanne Lefebvre, who also contributed to his previous albums as a guest vocalist.
And then another song that fires away, the resulting can only be extinguished with the title itself, Extinguisher. Delightful post-punk and a rhythm that is soothing and intoxicating. Then after all this beauty … we are escorted to the exit by a slow ballad called The Weeping Willow.
I needed a couple of listens before I could fully enjoy this album …. but there is so much diversity, beauty, depth to discover … Factice Factory, knows like no other, how to slowly wrap you in … and this they did successfully with me!
Jurgen BRAECKEVELT
25/01/2018
---
Het Frans-Zwitserse gezelschap Factice Factory brengt, na After The White Days (2014) en !! NADA !! (2015), hun derde uit: Lines & Parallels. Net als het vorige wordt dit album uitgebracht op vinyl (Wave Tension Records), op CD (Wool-E - Discs) en er is een beperkt aantal tapes (Wool-E Tapes).
Op dit derde album is een vrij natuurlijke evolutie merkbaar, zonder de continuïteit in het geluid en de aparte sfeer die dat creëert te verloochenen. Factice Factory heeft een heel eigen geluid, zelfs een eigen muzikale identiteit. Zeker niét te vatten in één 'sound' of 'genre'. Wat wel de constante is en blijft is de eindeloze melancholie en somberheid die ook op de eerste twee albums te ontwaren was. Alleen is het iets ruwer, scherper en de gitaren en bas krijgen meer ruimte. Ook de talen zijn divers: Frans, Duits en Engels worden vlot afgewisseld.
Lines is de muzikale opener van dit album. Heel futuristisch klinkend, de aankondiging van een echte apocalyps. De dreiging in het nummer is ernstig te nemen. Er staat nog zo'n muzikaal kleinood halfweg het album: Parallels.
Aansluitend worden we gehypnotiseerd door Leuchtturm, een nummer dat naadloos aansluit bij de Neue Deutsche Welle. Een genadeloze baslijn die geruggesteund door postpunk-gitaren een lading somberheid over je heen gooit. Audran is heel erg minimalistisch en de coldwave druipt ervan af. Met Defeat krijgen we een heel diepe, met pijn en lijden gearomatiseerde knaller van een song. Eén van mijn favorieten, zonder twijfel. Variatie genoeg op dit album met zelfs Oosterse invloeden als je die wil horen in Hatch End. Een swinger van formaat is Sway. Meer eighties dan dit kan het echt niet worden! Dansbaar en zo heerlijk retro. Er komt vocale versterking van Jeanne Lefebvre, die ook op vorige albums al als gastvocaliste een bijdrage leverde.
En dan een song die vonken geeft, en het ontstane vuur dient geblust met een.. Extinguisher. Heerlijke postpunk en een ritme dat bezwerend en bedwelmend werkt. We worden uitgeleide gedaan door een trage ballade The Weeping Willow.
Ik had een paar luisterbeurten nodig voor ik dit album ten volle kon beleven. Er zit zoveel diversiteit in, schoonheid, diepgang. Factice Factory beheerst als geen ander de kunst van het je langzaam inpakken. En daar zijn ze, bij mij althans met bravoure in geslaagd.
Jurgen BRAECKEVELT
25/01/2018
---