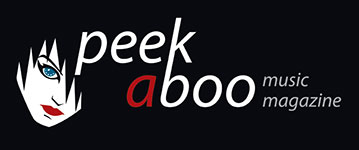 like this cd review
---
FACTORY FLOOR
25 25
Music
•
CD
[70/100]

15/12/2016, Paul PLEDGER
---
The duo's first album was pawed at and poured over in an almost reverential manner by critics and followers alike, its intense proto-disco grooves and minimal cut-up vocals proving to be the perfect antidote to bedroom electronica and glum-fuck songwriting that threatened to swamp the airwaves, nay the world, a few years ago. Also 'live' Factory Floor were reputedly transcendental, proffering lengthy techno jams to their audiences that bordered on assault and battery.

Their second album buries itself even deeper into Chicago acid-house territory but dispenses with the chaotic rhythms of its predecessor, favouring a rather more robotic and hypnotic approach. Disappointingly, 25 25 takes some time to 'get going' with neither the opener Meet Me At The End or the following Relay igniting the flames of desire in my loins. Slow Listen is just that, a repetitive and rather unadventurous workout that treads a safe 4/4 path before fading into the admittedly ever-improving title-track. A mixed bag on this side of the coin then.

Thank the sky for the second half of this album. Dial Me In is a relentless percussive acid jam with trademark cut-up dubbed-out vocals and harsh syn-drums and cymbal crashes that bear the hallmarks of Tyree's Acid Over or some of the earlier Trax releases. Wave continues the insistent rhythms and acid bleeps, rather like Cabaret Voltaire on uppers, while Ya keeps the unyielding tempo going and the album on course for approval rather than dismissal. They've still got 'it'.
This review also appeared on Flipside Reviews.
Paul PLEDGER
15/12/2016
---