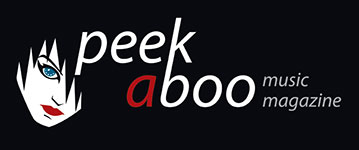 like this concert review
---
FANTASTIQUE NIGHTS
Fantastique Nights (Rome, Evi Vine, Mongolito)
Concert
[80/100]

26/09/2011, Jeremy Thomas
---
Mongolito
The mask and the film backdrop are a statement that this is all about what you - the audience - read into who, or what, Mongolito actually is, or is trying to be. One guy, one guitar, lots of effects. Riffs are looped to create an intense and manic climax. Is the mask something he hides behind, or does it hide life's conventions and allow the real person to express himself?
Enthralling and trance inducing stuff from this mysterious man from Brussels. If you play guitar, you'll be riveted. If you don't, you'll wish you did.
Evi Vine
I am struck at how sparse the soundscape is. Not empty, but contemplative, like the North York Moors on a clean, bright winter's day, Steve's guitar from barely denting Evi's rich mezzo to biting through the mix like the bitter chill of a harsh wind.
There's quite a hint of Florence And The Machine or Kate Bush in the voice, and I'd guess that Steve listens to a lot of Sigur Ros, using a bow, ebow, and lots of looped drones. The guitar and bass are discrete, as fits the music.
"It's nearly our last one" turns out to be Colours Of Night, adapted to the guitar and it's stunning. Then the band launch into the first track that really verges out of its folk roots and into nearly post-rock. Ooh yes, we'll have some more of that please...
No we won't, as they are already packing up their gear, making the stage ready for Rome.
Steve said afterwards that it's still early days in how they present this live. A lot of the songs are very intimate, which is difficult to get across live. But the band do noise up fantastically well. Hopefully, we might see a bit more of that next time, and a MUCH longer set please.
Rome
"Let's be evasive, never mind the truth". This guy has got some great lyrics, though death and depravity seem to be his favourite themes. I didn't quite know what to expect from "neo-folk" - I'd describe it as somewhere between the gothic of Ikon and the acoustic eccentricities of And Also The Trees, but in this case, without the eccentricities...
The musicians accompanying Jerome Reuter, judging by their fine sense of fashion, may well lead a double life in some of Luxembourg's seedier nightclubs where jackets are optional and you can still get a beer after 10pm. The combination of both acoustic and stand-up basses with a piano and an excellent percussionist is an interesting one.
What I found less enthralling was the choice of songs. The multilingual track listings on the CDs indicate just a little bit more variety than the flow of English language two-chord tricks that were delivered tonight. Jerome rarely comes out of his lower register, which is a shame, because he has an excellent voice. To the extent that the one song where he does use his upper octave proves to be a highlight of the set.
But there are plenty who will disagree with me - the venue is almost overflowing with a fairly enthusiastic crowd, and unlike the previous venue for the Fantastiques (Botanique, Witloof Bar), the sound here in the T.A.G. is excellent.
Jeremy Thomas
26/09/2011
---