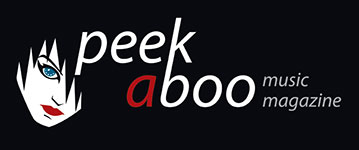 like this concert review
---
FANTASTIQUE NIGHTS
Mona Mur & En Esch; Katz Kab; Le Baron 5
Concert
Cold Wave
•
Dark Wave
•
Industrial
•
Metal
•
Synth Pop / Electro Pop
•
Unclassifiable
[99/100]

07/03/2012, Jeremy Thomas
---
Baron 5
Les Fantastiques always have a local act on first, and this time, it's Le Baron 5. Tried and tested indie rock trio - lead/vocals with a drum & bass backing, except - err - no guitar?
Nope - Cheezy synths instead. They even dare to throw in an instrumental with long whacky solos on what looks like a Crumar DS2. It's a real pleasure to hear something with such a strong synth focus which is done totally live.
Overall, I thought very Devo, in both sound and attitude, with a healthy dose of Magazine and The Associates thrown in. Great tunes, great vibe. Tops!
Katz Kab
French, judging from the accent and the carful posing. And I haven't seen that sort of themed look since Bow Wow Wow or Adam Ant. The thing that baffles me about this 4-piece is why they need to use a laptop. It seems to constrain the drums, bass and guitar, and that's not helped by the same intervals reoccurring regularly, and the giggling behind the mike.
Think Siouxie and the Banshees. Without the pounding drums, the vocal gymnastics, the sparse angular guitar or the driving bass. On the positive side, half the songs seem to be about alcohol, and they have made an effort on the merchandizing. Not bad, by any means, and sometimes quite entertaining, but after the exuberance of Baron 5, it just fell a bit flat.
Mona Mur and En Esch
Spitting out class and attitude right from the first bar! The faces in the crowd instantly transform from quiet reserve to either huge grins or utter bewilderment.
Mona Mur has all the allure of a dominatrix, yielding the microphone like a whip. En Esch, her crazed slave yielding his instrument like a chainsaw of pleasure. The backing band consists of a laptop and a drummer who hits things VERY hard.
The German language is so beautifully cold, precise, angular and expressive. And coming out of Mona's lips, it is the most rivetting thing one could listen to. Not that she hasn't met her match in Esch's guitar. Subtle and delicate, it is not. It is pure, way over-the-top omnipresent metal, worthy of bands at who's name I would normally cringe. The laptop is also a source of awe and amazement, as it vomits out some of the most extreme digital sounds at times.
Candy Kane takes the extremes of metal and gothic cabaret clichés and annihilates them into sublinimity. Rather than looking for past influences, I find I'm looking for new words to suitably describe the experience.
Even after 60 years of combined careers, these two haven't lost their edge or passion. The passion, I was expecting, but to come up with something new that draws so much from the past, different because it abuses clichés without becoming clichéed itself, maaaagh-pop-kaachl (words fail - overload). And the chemistry on stage is simply ecclectissimal.
This is my rifle
This is my gun
One is for killing
The other is for fun
Yes, Mona Mur, please. Do with me what you want!
Jeremy Thomas
07/03/2012
---