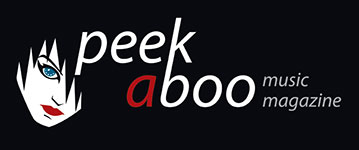 like this movie classics review
---
FEDERICO FELLINI
La Città Delle Donne
Movie
•
Movie classics
Comedy
[82/100]

28/11/2014, Didier BECU
---
In 1980 Federico Fellini was no longer the narcissist he used to be. The film world had changed and even though filmmakers were geniuses, the big studios were not willing to follow their (mostly expensive) taste. The Italian filmmaker wanted to end his filmography with beauty and dreamed of the prestigious project Mastorna: a film about Fellini 's look at death. Producer Dino de Laurentiis was not keen on the idea and postponed the project until it finally only was a comic book. Many film historians see the final scene in La Cita Delle Donne with the famous slide-scene that leads to "women's land" as the famous Mastorna, say heaven according to Fellini.
According to his good friends, the Italian was not at all satisfied with this film, but in time, he nevertheless appreciated it. Although some argue that this surreal comedy never reaches the level of his earlier masterpieces, La Cita Delle Donne stays on top, simply because it is Fellini.
La Cita Delle Donne is primarily a film that was completely misunderstood. On paper, Fellini was happily married with Giulietta Masina (the star of the Oscar-winning La Strada from 1954). Anyone knows of course that Fellini was an inveterate womanizer. One of his most famous statements is that he only thought of butts and tits when writing a script. For him La Cita Delle Donne was a tribute to the female gender, although many thought he was mocking the feminist movement.
Stylistically La Cita Delle Donne is reminiscent to the masterpiece Otto E Mezzo from 1963, especially the main character Snàporaz looks like like director Guido Anselmi. Because this role is also played by Marcello Mastroianni, many think that Italian actor was, as in Otto E Mezzo, Fellini's alter ego. Even though your eyes can't see it all, the story is thin. In a bizarre way Snàporaz arrives in a city of women. All female types are represented: from the thick farmer woman to the lascivious whore, just as we saw it in all other Fellini films. It is short-sighted and cheap to accuse Fellini of sexism. Whoever saw the movie (it happens way too often that opinions are formed without having seen films), will consider La Cita Delle Donne as an ode to the woman, although it is Marcello Mastroianni who steals the show.
La Cita Delle Donne makes life feel like a circus (an element that often appears in his films, on his tenth birthday Fellini joined a circus after running away from home). If you don' have this film in your collection yet, try to get the Eureka!-issue. The Blu-ray, released in their Masters of Cinema series, has a restored (and gorgeous) transfer and also hours of extras.
Didier BECU
28/11/2014
---
In 1980 was Federico Fellini al lang niet meer de narcist die hij vroeger wel was. De filmwereld was veranderd en ook al waren cineasten geniën, toch mochten ze van de grote studio's niet altijd hun (dure) zin doen. De Italiaanse filmmaker wilde zijn prachtige filmografie in schoonheid afsluiten met het prestigieuze project Mastorna, een film over hoe Fellini de dood zag. Producer Dino de Laurentiis zag dat echter niet zitten (wie wil daar nu naar kijken,) en schoof het project steeds maar naar de achtergrond, tot het uiteindelijk niet meer dan een stripverhaal was. Heel wat filmhistorici zien in de eindscène in La Cità Delle Donne met de wereldberoemde glijbaan die leidt naar "vrouwenland", de fameuze Mastorna, zeg maar de hemel volgens Fellini.
Als je zijn goede vrienden mocht geloven was de Italiaan helemaal niet tevreden met deze film, maar mettertijd is hij er toch van gaan houden. Alhoewel sommige beweren dat deze surrealistische komedie nooit het niveau haalt van zijn vroegere meesterwerken, blijft La Cità Delle Donne op en top Felliaans en dus een lust voor het oog.
La Cità Delle Donne is in de eerste plaats een film die volledig verkeerd is begrepen. Op papier was Fellini gelukkig getrouwd met Giulietta Masina (de ster uit de Oscarwinnende La Strada uit 1954). Iedereen weet natuurlijk dat Fellini een onverbeterlijke vrouwengek was, zo is bijv. één van zijn beroemdste uitspraken dat hij bij het schrijven van een script alleen maar aan konten en tieten dacht. Voor hem was La Cità Delle Donne een eerbetoon aan het vrouwelijke geslacht, alhoewel heel wat zuurpruimen vonden dat hij gewoon de draak stak met het feministische gedachtegoed.
Qua stijl doet La Cità Delle Donne heel veel denken aan het meesterwerk Otto E Mezzo uit 1963, vooral het hoofdpersonage Snàporaz lijkt verdraaid veel op regisseur Guido Anselmi. Omdat die rol ook wordt vertolkt door Marcello Mastroianni denken sommige dat de Italiaanse acteur, net als in Otto E Mezzo, opnieuw Fellinis alter ego is. Ook al kunnen je ogen bij een eerste kijkbeurt niet alles zien, is het verhaal flinterdun. Op een bizarre wijze komt Snàporaz in een vrouwenstad terecht. Alle vrouwelijke types zijn vertegenwoordigd, van de dikke boerin tot de wulpse hoer, net zoals we dat in alle andere Fellini-films zien. Het is te kortzichtig en vooral te goedkoop om Fellini van seksisme te beschuldigen. Wie zich de moeite getroost om de film te bekijken (het gebeurt nu eenmaal veel te vaak dat er meningen de wereld worden ingestuurd zonder dat men een productie heeft gezien), zal zien dat La Cità Delle Donne een ode is aan de vrouw, ofschoon Marcello Mastroianni wel de show steelt.
La Cità Delle Donne laat het leven aanvoelen als een circus (een element dat vaak opduikt in zijn films, op zijn tiende verjaardag sloot Fellini zich aan bij een circus nadat hij van huis was weggelopen). Een film om te herbekijken en vooral te blijven bekijken. Als je deze film nog niet in je collectie hebt, probeer dan de uitgave op Eureka! op de kop te tikken. De Blu-ray die in hun Masters Of Cinema-reeks is uitgebracht, heeft de gerestaureerde (prachtige) transfer en er staan tevens uren extra's op de disk.
Didier BECU
28/11/2014
---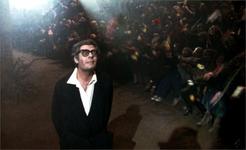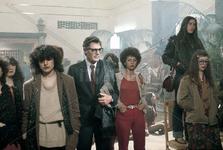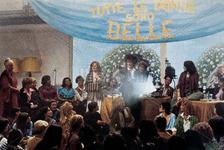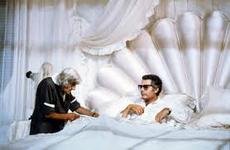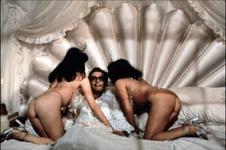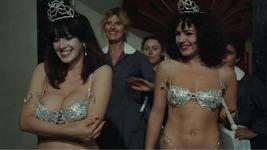 ---