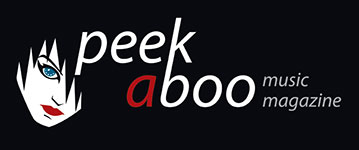 like this movie review
---
FERNANDO EIMBCKE
Club Sandwich
Movie
Arthouse
•
Coming Of Age
[84/100]

Homescreen
19/01/2015, Didier BECU
---
In a way you can say that Fernando Eimbcke is the Mexican version of Larry Clark. Just as the creator of Kids, Eimbcke turns his attention to teenagers with adolescent problems. Seven years ago, he made Lake Tahoe, a title you can often find in lists of the 20 best Latin American films of recent years.
With Club Sandwich Fernando Eimbcke does it again. The film is both daring and innocent, controversial and raw, just like life itself. The film begins when Paloma ( Maria Renee Prudencio ) rubs the back of her fifteen year old son Hector (Lucio Gimenez Cacho ) with sun cream. They are on vacation (the title refers to the delicious sandwiches that are offered to the hotel guests). There is no father around, and it is clear that the relationship between mother and son is very peculiar. They are each other's best friends, share each other's secrets, and sometimes you ever wonder if there is nothing more to it. The friendly atmosphere is disrupted when Hector notices Jazmin (Danae Reynaud). He suddenly wants to be snatched from his protective parent. He is embarrassed about her presence and he wants to be alone.
The film is almost entirely shot in the hotel room or at the pool, but it is never boring. Fernando Eimbcke makes a thrilling portrait of two people, each with an identity crisis (old versus young). Not only the mother is faced with an almost unbridgeable generation gap, she is also forced to let go the only thing she cares for. Club Sandwich is partly playful, partly touching, but especially beautiful cinema. The performances are more than fine, the dialogues quirky (even often hilarious) and Fernando Eimbcke knows exactly how to handle the camera.
A tip. Club Sandwich is now out on DVD by Homescreen.
Didier BECU
19/01/2015
---
Met wat goede wil zou je Fernando Eimbcke gerust de Mexicaanse versie van Larry Clark kunnen noemen. Net zoals de maker van Kids, richt Eimbcke zijn aandacht op de adolescentieproblemen waarmee tieners te kampen hebben. Zeven jaar geleden deed hij dat al eens met Lake Tahoe, een titel die je vaak in lijstjes van de 20 beste Zuid-Amerikaanse films van de jongste jaren kan aantreffen.
Met Club Sandwich schiet Fernando Eimbcke weer raak. De film is tegelijkertijd gedurfd en onschuldig, controversieel en eigenlijk gewoon zo rauw als het leven zelf. De film begint op het moment dat Paloma (María Renee Prudencio) de rug van haar vijftienjarige zoon Hector (Lucio Gimenez Cacho) met zonnecrème insmeert. Ze zijn op vakantie (de titel refereert naar de heerlijke broodjes die het hotel aan zijn gasten aanbiedt). Van een vader is geen sprake en meteen is het duidelijk dat de relatie tussen moeder en zoon hoogst eigenaardig is. Ze zijn elkaars beste vrienden, delen elkaars geheimen en soms vraag je je af of er niets meer aan de hand is. Het gezellige samenzijn wordt verstoord als Hector Jazmin (Danae Reynaud) opmerkt. Plotseling rukt hij zich van zijn beschermende moeder los. Hij geneert zich over haar aanwezigheid en hij wil vooral alleen zijn.
De film speelt zich bijna volledig in de hotelkamer of aan het zwembad af, maar van verveling is geen seconde sprake. Fernando Eimbcke schetst op voortreffende wijze het portret van twee mensen die elk met een identiteitscrisis (het ouder versus het jonger worden) te kampen hebben. Niet alleen wordt de moeder geconfronteerd met een bijna onoverbrugbare generatiekloof, ook wordt zij gedwongen om datgene los te laten wat haar nog rest. Club Sandwich is deels speels, deels ontroerend en vooral prachtige cinema. De vertolkingen zijn meer dan prima, de dialogen spitsvondig (zelfs vaak hilarisch) en Fernando Eimbcke weet perfect hoe hij de camera moet hanteren.
Tip. Club Sandwich is nu uit op dvd via Homescreen.
Didier BECU
19/01/2015
---
---