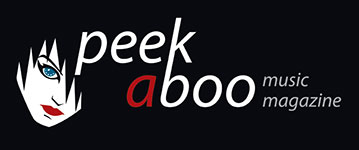 like this concert review
---
FEVER RAY
Live @ AB - Brussels - 15.03.2018
Concert
[90/100]

19/03/2018, Fred GADGET
---
It was with high expectations but also with some reservation that we went to the Brussels AB to witness a solo concert of The Knife front woman Karin Dreijer Andersson. With high expectations because the previous Fever Ray show we saw (Pukkelpop 2009) was such an overwhelmingly fantastic experience, both musically and visually and also because her newest album is a true a gem. With some reservation, because the previous live show of The Knife was for us, on musical level, was a serious disappointment. Visually it was perhaps a top-notch show, but musically I think we can say that it was a cheap playback show where they had not taken the trouble to put any instruments on the stage but it seemed the general audience didn't have such a problem with this.
Anyway, tonight it's Fever Ray's turn to convince us! Already when we entered the venue we noticed that this time would be different, the stage was almost stacked with instruments with, both on left and right of the stage, a complete percussion station plus a complete battery of keyboards and analogues synths. An electronic set-up that made us and many other musician spontaneously start to drool.
We quickly went for a beer at the small bar on the left next to the stage but the word "quickly" was quickly undone due the ridiculous understaffing of that bar's personnel. However, after 20 minutes of queuing we made it back with our drink just in time to see the light dim. The audience immediately started shouting and screaming. A great atmosphere took over even before one note blasted through the speakers, that one could feel immediately. Then the innumerable self-provided spot and light effects started shooting around while the musicians began to enter the stage one by one.

The first lady, in a very colourful package, took her place at the right percussion installation. The second lady, also in a colourful ensemble and with a lovely mega afro hairdo, took her place behind the right percussion battery. The third lady on stage looked like the sister of catwoman, including tight latex suit, mask and fluffy ears. She took her place in her nest of keyboards and synthesizers that she build around herself. She immediately started twisting knobs on her analogue machinery, with clear audible results... YES, another ultimate wet dream for the gear-porn / would be musicians amongst the audience who sometimes dare turn a knob too and then desperately have to share it with the world through the social media. Ok, we are wandering off...
Then another lady entered the stage, again very colourful, maybe with a little more glitter. She took her place behind a microphone stand on the right side of the stage. Each time these ladies were welcomed by the audience with loud applause.
Another yet lady entered the stage, this time dressed in a suit that, successfully, displayed an exaggerated bodybuilder's muscular body. Complete with a small green glittery thong between the (fake) Beyonce buttocks. An hilarious sight! She took her place behind the microphone stand that was placed left on the stage.
And the time had come for Karin herself to enter the stage in person. With short shaved white-blond hair, dressed and her face made up as a zombie baby, including diaper and (fake) chubby arms and (fake) thick belly. She also wore a white T-shirt with an unmistakable print... I LOVE (SWEDISH) GIRLS. It seems like Karin Dreijer has some statements to make on this Fever Ray tour. Statements like like 'being yourself' 'appearance is irrelevant'.. something that also seems to be underlined by the almost hideous and red tour t-shirts with which one could wander around on any death metal festival can go around without being strangely looked at.
But as said before, the atmosphere was right and the party started when they opened with An Itch, a song from the recently released new album Plunge. The sound and the lights seemed almost perfect from the beginning. The track choice and order made songs of her debut album 'Fever Ray' fit seamlessly with the newer Plunge tracks. For instance, When I Grow Up, from the first record, was played as the third song of the set, and followed right after A Part Of Us.
Each time, after playing some new tracks, an older song was played so the show became a pleasant spectacle for both fans of the first album and the new fans! Inevitably, the link to The Knife remained around just the corner, partly because of the similar theatrical light show, stage outfits, dance choreographies, synthesizer sounds and especially the unmistakable voice of Karin Dreijer but we did not see or hear anyone complain about this, on the contrary!
They performed a very varied set ranging from dark subdued tracks to almost clubby dance songs that got the crowd jumping and cheering. It was also amazing to hear how perfectly the voices of the three singers blended without breaking down Karin's unique voice characteristics. It was also nice to see Karin, being the front woman and driving force behind this band, not taking this prominent pose on stage at all. In fact she gave her colleagues singers and musician the space the needed on stage. She even regularly took a few steps backwards to let the energetic singers / dancer do their show.
Lots of variation in lights, music and stage performance during the whole kept the audience entertained. Going from Catwomen playing harmonica, butterflies flying over the stage and suggestive obscene threesome poses that left not much to ones imagination. Karin is not shy for some controversy it seems.
After a good hour and after playing Keep The Streets Empty For me, the band left the stage under loud applause cheers and the lights went out. Of course, after such an overwhelming show, the audience did not let them get rid of themselves without any encores, so calls for more were almost deafening.
Fortunately, the five females emerged again from the darkness, whilst apparently in the meantime, they each hung an acoustic guitar around their necks, plucking the dark threatening but recognizable rhythm of If I Had a Heart. You know it, the great title song from the famous TV series 'Vikings'. A catchy gloomy version indeed... They closed off their set finally with with beautiful version Mama's Hand. Almost the whole venue sang loudly along with them.
Again massive applause, while the five ladies came forward to make a joint thank-you bow to the public all spots and light effects clearly highlighted the rainbow colours. Another clear statement from a great performer! What a show, what a performance! We can't wait to see them again!!
Setlist:
An Itch 
/ A Part of Us/ 
When I Grow Up 
/ Mustn't Hurry 
/ This Country / 
Falling 
/ Wanna Sip / 
I'm Not Done 
/ Red Trails 
/ Concrete Walls 
/ To the Moon and Back / 
Triangle Walks / 
IDK About You 
/ Keep the Streets Empty for Me 


Encore:
If I Had a Heart / 
Mama's Hand
Fred GADGET
19/03/2018
---
Met hoge verwachtingen maar toch ook wat voorbehoud trokken we naar de Brusselse AB om van het soloconcert van The Knife frontvrouw Karin Dreijer Andersson te gaan genieten. Met hoge verwachtingen omdat de vorige show die we van Fever Ray zagen (Pukkelpop 2009) zo'n overwacht fantastische ervaring was, zowel muzikaal als visueel, en omdat haar nieuwste langspeler Plunge een pareltje is. Onder voorbehoud dan ook weer een beetje omdat de vorige live show van The Knife op muzikaal vlak, voor ons persoonlijk dan, een serieuze tegenvaller was. Visueel was het misschien een topshow, maar muzikaal mag je gerust zeggen dat het een platte playback show was waarbij men zelfs de moeite niet had genomen enig instrumentarium op het podium te zetten, niet dat de overgrote meerderheid van het publiek daar een probleem mee leek te hebben.
Maar goed nu was het de beurt aan Fever Ray! Al bij het binnenkomen in de zaal zagen we dat het deze keer anders zou zijn: het podium stond haast volgestouwd met instrumenten. Zowel links als rechts stonden er twee volwaardige percussiestations en een batterij aan analogues synths waar wij en menig muzikant met ons spontaan van beginnen te kwijlen. We gingen snel nog om een biertje aan de kleine bar links naast het podium, al was dat snel gerekend zonder de belachelijke onderbezetting van het personeel aldaar. Maar goed, na 20 minuten aanschuiven stonden we met ons drankje net weer in de zaal toen het licht doofde. Het publiek begon meteen te roepen en gillen. De sfeer zat er in voor er één noot door de luidsprekers schalde, dat voelde men meteen.

Toen schoten de ontelbare zelf meegebrachte spots en lichteffecten aan en betraden de muzikanten één voor één het podium. De eerste dame, in een heel kleurrijk pakje, nam plaats aan de rechter percussie-installatie. De tweede dame, ook in een kleurrijk ensemble en met een heerlijk mega afrokapsel nam plaats achter de rechter percussiebatterij. De derde dame die het podium betrad leek op een zusje van catwoman, inclusief strak latex pak, masker en pluizige oortjes en nam plaats achter het arsenaal synthesizers en begon meteen, met hoorbaar resultaat, aan de knoppen te draaien van haar analoge machinerie... De ultieme natte droom voor de gear-porn / would be muzikanten die wel eens zelf aan een knopje plegen te draaien en dat dan ook per se aan de wereld willen tonen via sociale media... We dwalen af...
Meteen daarna weer een dame op het podium, opnieuw in een kleurrijk pakje met iets meer glitters... zij nam plaats achter een microfoon rechts op het podium. Elke dame werd met luid applaus door het publiek onthaald. Nog een dame betrad het podium, dit keer gehuld in een pak dat, met succes, een overdreven bodybuilder lichaam tentoon spreidde. Met tussen de (fake) Beyonce billen een klein groen glittertangaatje. Een hilarisch zicht! Zij nam plaats achter de linkermicrofoon op het podium.
Toen was het moment aangebroken dat Karin in eigen persoon het podium betrad. Met kortgeschoren wit-blond haar, verkleed en geschminkt als een zombiebaby, inclusief luier en (fake) mollige armpjes en (fake) dik buikje... Ook droeg ze een wit T-shirt met een niet mis te verstane print... I LOVE (SWEDISH) GIRLS. Het lijkt wel of Karin Dreijer met deze Fever Ray tour één of enkele statements wil maken... Zoiets als wees jezelf en uiterlijk is niet relevant... Iets dat ook lijkt te worden onderstreept door de haast spuuglelijke en rode tour t-shirts waarmee men zonder problemen op een death metal festival kan rondlopen zonder scheef bekeken te worden.
Zoals gezegd: de sfeer zat er meteen in toen ze openden met An Itch, een nummer van het recent verschenen nieuwe album Plunge. Het geluid en de belichting leken haast perfect van bij het begin en de nummerkeuze en volgorde maakten dat de nummers van haar debuutalbum 'Fever Ray' naadloos aansloten bij de nieuwere tracks van Plunge. Zo volgde When I Grow Up, van de eerste plaat, als derde nummer van de set, al meteen A Part Of Us op. Telkens werd er na het spelen van enkele nieuwe tracks weer een ouder nummer tussen gespeeld zodat het voor zowel fans van het eerste uur als nieuwe fans een aangenaam spektakel bleef! Onvermijdelijk bleef de link naar The Knife om de hoek loeren, ook door de gelijkaardige theatrale lichtshow, pakjes, de dans, choreografieën, synthesizerklanken en vooral het herkenbare stemgeluid van Karin Dreijer. Maar ik zag of hoorde niemand klagen, wel in tegendeel!
Het werd een heel gevarieerde set, gaande van donkere ingetogen nummers tot haast clubby dans nummers. Het was ook verbazend mooi om te horen hoe perfect het stemgeluid van de drie zangeressen samensmolt tot één geheel zonder afbreuk te doen aan Karins unieke stemgeluid. Het viel ook op dat zij als frontvrouw/bezieler van deze band helemaal geen prominente positie innam op het podium en haar collegazangeressen en -muzikante vrij hun ding liet doen op het podium. Geregeld zette ze enkele stappen achteruit om de energieke zangeressen/danseressen een plaatsje op de voorgrond te geven.
Toen de band het na Keep The Streets Empty For me - onder luid applaus en gejoel - het podium verliet, doofden de lichten. Natuurlijk liet het publiek zich na zo'n overdonderende show niet afschepen zonder enkele bisnummers. Het roepen om meer was haast oorverdovend.
Gelukkig daagden de vijf vrouwelijke schimmen weer op uit de duisternis en bleken ze ondertussen een elk een akoestische gitaar om de hals gehangen te hebben, waarop ze het donkere dreigende maar herkenbare If I Had a Heart tokkelden. U weet wel, het titelnummer van de bekende TV reeks 'Vikings'. Een pakkende versie... Afsluiten deden ze met mooie Mama's Hand dat haast heel de zaal uit volle borst meezong met hen. Onder alweer luid applaus kwamen de vijf dames naar voren om een gezamenlijke dankbuiging te maken naar het publiek... Dit terwijl achter hen alle mogelijke spots overduidelijk de regenboogkleuren in de verf zetten. Wat een show, wat een performance! Wij keren in ieder geval weer meer tevreden terug!
Fred GADGET
19/03/2018
---