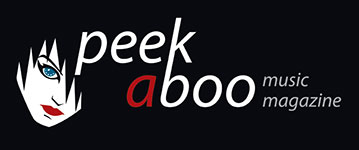 like this movie review
---
FILMFEST GHENT 2015
Adil El Arbi & Bilall Fallah: Black
Movie
[77/100]

Filmfest Gent
16/10/2015, Didier BECU
---
Somehow I have difficulties with the films by Adil El Arbi and Bilall Fallah. Cinematic wise they're brilliant, but do we have to be happy with the fact that Brussels seems to be the ideal decor for tough gangster dramas without asking ourselves whether it is realistic or not? Everyone knows it is. And then there is the additional fact that this duo makes extremely realistic films. They do not use clichés, because the young people are brats who can't be trusted and whose path you better not cross when you walk around in the Belgian capital.

Anyway, this is about film and at that level Black is a huge step forward. In their debut Image we saw some flaws, but their new one is just perfect. Even more, the two may stand next to Spike Lee without blushing.

Black is about the impossible love between Mavela and Marwan. She is a black girl, he is a Moroccan. Nothing stands in the way of their love, except the two rival gangs to which they belong, and that is another matter…

Black will undoubtedly be, and rightly so, the breakthrough of Adil El Arbi and Bilall Fallah. See it, and feel pity for Brussels!
Didier BECU
16/10/2015
---
Ergens heb ik het een beetje moeilijk met de films van Adil El Arbi en Bilall Fallah. Het blijven cinematografisch knallers, maar moeten we er nu echt blij om zijn dat Brussel tegenwoordig dienstdoet als decor voor keiharde gangsterdrama's zonder dat we ons de vraag hoeven te stellen of het realistisch is of niet? Iedereen weet dat het kan. En dan is er nog het bijkomende feit dat dit duo uiterst realistisch filmt. Het gebruiikt geen clichés, want neen, de jongelui in hun film zijn snotapen die voor geen haar te vertrouwen zijn en wier pad je beter niet kruist als je in de Belgische hoofdstad rondwandelt.
Maar goed, het gaat om film en op dat vlak is Black een hele stap vooruit. Zagen we in hun debuut Image nog wat schoonheidsfoutjes, dan is daar in hun nieuweling absoluut geen enkele sprake meer van. Meer zelfs, de twee mogen zonder blozen naast Spike Lee staan.
In Black gaat het om de onmogelijke liefde tussen Mavela en Marwan. Zij is een zwart meisje, hij een Marokkaan. Niets staat hun liefde in de weg, behalve de twee rivaliserende bendes waartoe zij behoren en dat wordt een zeer harde noot om te kraken.
Black zal zonder twijfel, en terecht, de grote doorbraak van Adil El Arbi en Bilall Fallah betekenen. Hondsbrutaal, zelfs een tikkeltje choquerend, maar desalniettemin subliem.
Didier BECU
16/10/2015
---