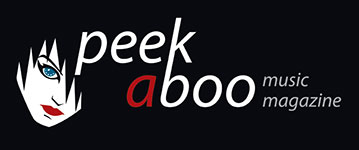 like this documentary review
---
FILMFEST GHENT 2015
B-Movie: Lust & Sound in West-Berlin 1979-1989
Movie
•
Documentary
Documentary
[96/100]

Filmfest Gent
15/10/2015, Didier BECU
---
If you see one rock documentary this year, than it undoubtedly has to be B-Movie: Lust & Sound in West-Berlin 1979-1989, in which Jörg A. Hoppe, Heiko Lange and Klaus Maeck show the life of musician Mark Reeder during the 80s.

The British musician who was in a punk band with Mick Hucknall, moved from Manchester to West Berlin in the 80s, because he was possessed by German Krautrock. It was initially his dream to meet his idols (even though they were somewhere else in the world on tour), but before Reed realized it, he was hooked on the Berlin culture.
Reed saw everything from the first row and later became a cult figure. He was the jack of all trades for Malaria !, he was the roommate of Nick Cave when he moved from Australia to Germany, he played in the world's most controversial film (Nekromantik) and he was an eyewitness when Blixa Bargeld founded Einstürzende Neubauten. Even when the Wall was torn down, the story does not end, because Reeder later became a celebrated techno musician, but this documentary is entirely focused on the 80s.

Through brilliant archival footage you see ten years of the Berlin underground. On the tones of minimal synth music, we see how the Neue Deutsche Welle was born, with many concert footages of Malaria !, Ideal, Die Toten Hosen (he also worked for them), Die Artze and Einstürzende Neubauten.

The number of stars you encounter in this documentary is endless: from Christiane F. to Bernard Sumner, anyone who did something in Berlin in those years is shown in one way or another in B-Movie: Lust & Sound in West Berlin 1979-1989. Whether this rock documentary is fodder to a large audience is another matter, because the makers assume that everyone knows who or what Die Tödliche Doris or Die Haut are, but anyone who loves music, should see this. Perhaps one of the best music documentaries ever!
Didier BECU
15/10/2015
---
Als je dit jaar als muziekliefhebber één documentaire moet zien, dan is het ongetwijfeld B-Movie: Lust & Sound in West-Berlin 1979-1989, waarin Jörg A. Hoppe, Heiko Lange en Klaus Maeck het leven schetsen van muzikant Mark Reeder tijdens de jaren 80. In dit decennium trok de Brit van Manchester naar West-Berlijn omdat hij bezeten was van Duitse Krautrock. Het was zijn droom om zijn idolen te ontmoeten (ook al waren die op dat moment ergens anders op de wereld aan het toeren), maar voor Reed het besefte was hij verknocht aan de aparte Berlijnse cultuur. Hijheeft alles van dichtbij gezien en werd een ware cultfiguur. Hij was het manusje-van-alles bij Malaria!, hij was de kamergenoot van Nick Cave toen die van Australië naar Duitsland trok, hij speelde een rol in 's werelds meest controversiële film (Nekromantik) en hij was ooggetuige van hoe Blixa Bargeld Einstürzende Neubauten oprichtte. Zelfs als de Muur wordt afgebroken is het verhaal nog niet ten einde, want Reeder wordt een gevierde technomuzikant, maar deze documentaire is op de jaren 80 gericht.
Door middel van briljante archiefbeelden word je tien jaar lang naar de Berlijnse underground gevoerd. Op tonen van minimale synthmuziek zien we hoe de Neue Deutsche Welle is ontstaan, krijg je concertopnames van Malaria!, Ideal, Die Toten Hosen (waar hij ook voor werkte), Die Artze en natuurlijk ook zeer veel Einstürzende Neubauten. Het aantal sterren dat de revue passeert is nauwelijks bij te houden, van Christiane F. tot Bernard Sumner: iedereen die iets in Berlijn deed in die jaren, komt wel op één of andere manier in B-Movie: Lust & Sound in West-Berlin 1979-1989 aan bod. Of deze rockdocumentaire voer is voor het grote publiek is een andere kwestie, want de makers gaan ervan uit dat iedereen weet wie Die Tödliche Doris of Die Haut zijn, maar wie van muziek houdt, moet dit zien.
Didier BECU
15/10/2015
---