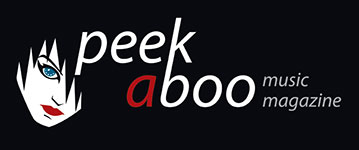 like this movie review
---
FILMFEST GHENT 2015
Dito Montiel: Boulevard
Movie
Drama
•
Gay
[73/100]

Filmfest Gent
18/10/2015, Didier BECU
---
Director Dito Montiel is the creator of the sublime and completely underrated A Guide to Recognizing Your Saints. His film Boulevard will forever go down in film history as the last film starring Robin Williams.

It is a farewell in the finest sense of the word, because in this drama he clearly shows that Williams could do more than pull funny faces. There is nothing to laugh about in Boulevard because Montiel tells the story of a sixty years old bank clerk who realizes that his whole life is a lie at the moment that his father passes away. To the outside world he and his wife (Kathy Baker) are the ideal couple, but the two hardly have any contact or sex. One night Nolan decides to visit the young male whore Leo (Roberto Aguire).

Boulevard is a very modest film, despite the bold subject. The camera focuses almost ninety minutes on Robin Williams and you can see what a great talent the film world has lost with his death, and especially that the American film industry has done far too little with it. You can fill indeed pages with Robin Williams films you better do not see in your life. Unfortunately, his latest film is one of the few exceptions.
Didier BECU
18/10/2015
---
Regisseur Dito Montiel (maker van het sublieme en compleet ondergewaardeerde A Guide to Recognizing Your Saints) zal het nooit hebben gewild, maar Boulevard zal voor eeuwig de filmgeschiedenis ingaan als de laatste film met Robin Williams.
Het is een afscheid in de mooiste zin van het woord, want in dit drama wordt nog maar eens duidelijk getoond dat Williams meer kon dan alleen maar wat gekke bekken trekken. Er valt maar weinig te lachen in Boulevard, want Montiel doet het relaas over een zestigjarige bankbediende die als gevolg van de nakende dood van zijn vader, beseft dat zijn hele leven een leugen is. Voor de buitenwereld vormt hij samen met zijn vrouw (Kathy Baker) het ideale echtpaar, maar de twee hebben nog nauwelijks contact en van seks is er al helemaal geen sprake meer. Op een avond besluit Nolan om het roer om te gooien en hij huurt de diensten in van de jonge mannelijke hoer Leo (Roberto Aguire).
Boulevard is een zeer ingetogen film, en dat ondanks het gewaagde onderwerp. De camera is bijna negentig minuten lang op Robin Williams gericht en het wordt met de seconde duidelijker wat voor een groot talent de filmwereld met zijn overlijden heeft verloren, en vooral dat de Amerikaanse filmindustrie er veel te weinig mee heeft gedaan, want je kan inderdaad pagina's vullen met Robin Williams-films die in je leven maar beter niet ziet. Jammer genoeg is zijn laatste film één van de weinige uitzonderingen.
Didier BECU
18/10/2015
---