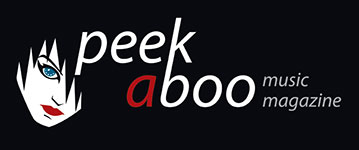 like this movie review
---
FILMFEST GHENT 2015
Eli Roth : The Green Inferno
Movie
Horror
[79/100]

Filmfest Gent
18/10/2015, Didier BECU
---
As horror fans we know that there's a lot of trash in the genre. It is so bad that even a true fan always has the remote control within reach, as fast forwarding is more than once necessary! But when Eli Roth stands behind the camera, you know you're in good hands. And yes, the creator of creepy horror films like Hostel and Cabin Fever is back and how!

The Green Inferno isn't very original, because you see that Tarantino's friend has watched Cannibal Holocaust by Ruggero Deodato a million times before shooting his own modern exploitation film, but the result is amazing and after 90 minutes you know that this film is destined to become a cult classic of the highest caliber.

The story is simple (and even a bit stupid), but that's beside the point, because the fans want to see blood and they get it! A group of student activists wants to protect a forest in Peru. They chain themselves to the trees to stop the bulldozers, but on their way back their plane crashes and they are captured by cannibals.

This information should actually suffice. If you are fond of the exploitation genre, then you will crown Eli Roth as the new king, and if this is not the case, then you're probably already reading the next review. Right, not?
Didier BECU
18/10/2015
---
Als horrorfans kunnen we het weten: er zit zeer veel rommel in het genre. Het is zelfs zo erg dat een doorgewinterde fan steeds de afstandsbediening binnen handbereik heeft, kwestie van door te kunnen spoelen! Maar als Eli Roth achter de camera staat, zit je natuurlijk gebeiteld. En jawel, de maker van creepy griezelprenten als Hostel en Cabin Fever is terug en hoe!
Zeer origineel is The Green Inferno wel niet, want het vriendje van Tarantino heeft gewoon een dertigtal keer naar Cannibal Holocaust van Ruggero Deodato gekeken alvorens aan zijn moderne exploitationfilm te maken, maar het resultaat is verbluffend en na anderhalf uur weet je dat deze film is voorbestemd om een cultklassieker van het allergrootste kaliber te worden.
Het verhaal is simpel (en zelfs een beetje idioot), maar dat is naast de kwestie omdat de liefhebber bloed wil zien en dat krijgt hij in overvloed! Een groep studentenactivisten wil in Peru een woud beschermen. Ze ketenen zich vast aan de bomen om zo de bulldozers tegen te houden, maar op de weg terug crasht hun vliegtuig en belanden ze bij een stam van kannibalen.
Deze informatie zou eigenlijk moeten volstaan. Ben je gek van het exploitationgenre, dan kroon je Eli Roth zonder te twijfelen tot de nieuwe koning, en als dit niks voor jou is, dan ben je waarschijnlijk al de volgende recensie aan het lezen. Juist, niet?
Didier BECU
18/10/2015
---