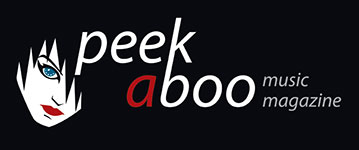 like this movie review
---
FILMFEST GHENT 2015
Laurent Van Lancker: Fallow (Brak)
Movie
Drama
[66/100]

Filmfest Gent
19/10/2015, Didier BECU
---
We definitely should think more about it and we put it too often in a wrong perspective, but you don't choose to become a refugee. A refugee is on the run out of fear and the flight is nothing more than the basic human instinct to survive. In the novel De Ontelbaren by Aroma Di Amora's Elvis Peeters, it can happen to everyone, even to the Westerners who too often think that they will be spared from such a disaster, a brief look at the past reveals the opposite.
In this apocalyptic film (made in the Belgian ghost village of Doel, located near a nuclear plant) by Laurent Van Lancker, the western world has become a mess. All people flee, but the ones who can go to "the north" are those with money, even if they have to sell their soul for it.

Brak, also titled Fallow, is a very intimate movie without one glimmer of hope, let alone a better future, and it forces the viewer to think about the refugee problem. The soundtrack is composed by Front 242's Patrick Codenys and you'll recognize some Flemish starts like Sam Louwyck.

Brak is not an easy film, but an apocalyptic and very black parable. It adorns the Flemish film world that it dares to come up with such a movie in times, ruled by commercial cinema!
Didier BECU
19/10/2015
---
We denken er veel te weinig over na, of we plaatsen het te vaak in een fout perspectief, maar een vluchteling word je niet zo maar. Het is niet iets waarvoor je zelf kiest, je bent op de vlucht. Vaak uit angst, en de vlucht is niet meer dan de primaire menselijke drift om te overleven. In de roman De Ontelbaren van Aroma Di Amora's Elvis Peeters kan het met iedereen gebeuren, zelfs met de westerlingen die net iets te vaak arrogant denken dat ze van dit onheil zullen gespaard blijven, een korte blik in het verleden verraadt het omgekeerde.
In deze apocalyptische film (opgenomen in de spookstad Doel) van Laurent Van Lancker is de westerse wereld één puinhoop geworden. Alle mensen vluchten weg, maar het zijn alleen degenen die over wat poen beschikken (ook al moeten zij daarvoor hun ziel verkopen) die met een boot "naar het noorden" kunnen.
Brak die ook al de titel Fallow kreeg, is een zeer intimistische prent zonder ook maar een sprankeltje hoop, laat staan dat er een betere toekomst is, en die de kijker dwingt om na te denken over het vluchtelingprobleem. Naast een soundtrack van Front 242's Patrick Codenys, zie je ook een paar bekende Vlaamse koppen zoals bijv. Sam Louwyck.
Brak is geen gemakkelijke film, wel een apocalyptische, gitzwarte parabel. Het siert de Vlaamse filmwereld dat het dit soort producties durft te maken!
Didier BECU
19/10/2015
---