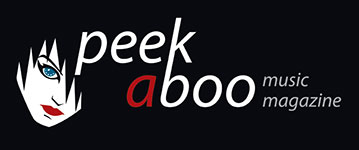 like this movie review
---
FILMFEST GHENT 2015
Manu Riche: Problemski Hotel
Movie
[79/100]

Filmfest Gent
16/10/2015, Didier BECU
---
A feelgood film about the refugee problem, haven't we seen that beforer? Yes, Samba with Charlotte Gainsbourg was such a film, but the film debut of the former documentary maker Manu Riche (Tempo of a Restless Soul) is based on the book by Dimitri Verhulst and shows something entirely different.

You can't say it's a blessing in disguise, but when Riche made his film, he could not know that the refugee problem would be the topic of thes year about which everyone has an opinion.

Riche is fairly neutral, but shows in a light-hearted way (the classical laughter and tears) that in 2015 someone can be unwanted on our planet because he has to deal with prejudices, and especially as he is not able to show a scrap of paper.

The cultural contradictions are funny and might cause misunderstandings, but they are never a brake on solidarity.

The film suffers from a somewhat stupid title, but is certainly not the political statement of a leftie, rather an intelligent comedy that shows that every asylum seeker experiences his own drama.
Didier BECU
16/10/2015
---
Een feelgoodfilm over het vluchtelingprobleem, hebben we dat dit jaar al niet eens eerder gehad? Jazeker, Samba met Charlotte Gainsbourg was ook zo'n film, toch tapt de voormalige documentairemaker Manu Riche (Tempo of a Restless Soul) met de verfilming van het gelijknamige boek van Dimitri Verhulst uit een heel ander vaatje.
Een geluk bij een ongeluk kun je het natuurlijk niet noemen, maar toen Riche zijn film draaide, kon hij natuurlijk niet weten dat het vluchtelingenprobleem de topic van dit jaar zou worden waarover iedereen wel een mening heeft.
Riche is vrij neutraal, maar toont op een luchtige manier (de klassieke lach en traan) dat iemand anno 2015 ongewenst kan zijn op onze planeet omdat hij af te rekenen heeft met vooroordelen, en vooral omdat hij niet in staat is om een vodje papier voor te leggen.
Het zijn vooral de culturele tegenstellingen die grappig zijn, ze zorgen misschien voor misverstanden, maar ze zijn nooit een rem op de solidariteit.
De film die wat gebukt gaat onder een iewat ongelukkige titel is dus zeker geen politiek statement van een linkse rakker, eerder een intelligente komedie die toont dat iedere asielzoeker een drama meesleept.
Didier BECU
16/10/2015
---