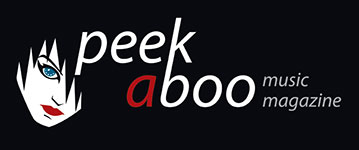 like this movie review
---
FILMFEST GHENT 2015
Robert Zemeckis: The Walk
Movie
Biography
[78/100]

Filmfest Gent
14/10/2015, Didier BECU
---
Robert Zemeckis is a typical Hollywood director who mainly appeals to the big public, but because his house composer Alan Silvestri is the central guest at the World Soundtrack Awards, his latest film (The Walk) was added at the last minute as the unofficial opening film of the Ghent Film Festival.

This (literally and figuratively) dizzying biography is about the French tightrope walker Philippe Petit (Joseph Gordon-Levitt) who dared to walk in 1974, although illegal, on a rope between the Twin Towers in New York. His foray in the sky took more than 45 minutes.

In 2008 James Marsh already directed the impressive documentary Man On Wire, which is based on Petit's biography To Reach The Clouds, but with The Walk there is now an excellent Hollywood version of this incredible story.

Through the use of the very latest 3D technology, the director of Romancing the Stone, Back to the Future, Forrest Gump and The Polar Express transforms this impressive story into breathtaking modern cinema.

From the first minutes it is clear that this is not going to be an accurate representation of the facts, however, those who love expensive (and dazzling) blockbusters may not miss The Walk, even though you're happy that you're freed of the irritating, forced French accent of Levitt after two hours.
Didier BECU
14/10/2015
---
Robert Zemeckis is een typische Hollywoodregisseur die vooral bij het grote publiek aanslaat, maar omdat zijn huiscomponist Alan Silvestri de centrale gast is op de World Soundtrack Awards, werd zijn nieuwste film (The Walk) net nog op het nippertje de officieuze openingsfilm van het Filmfestival van Gent.
Deze (letterlijk en figuurlijke) duizelingwekkende biografie gaat over de Franse koorddanser Philippe Petit (Joseph Gordon-Levitt) die het in 1974, weliswaar illegaal, aandurfde om via een touw tussen de Twin Towers in New York te wandelen. Zijn uitstapje in de lucht duurde ruim 45 minuten.
In 2008 regisserde James Marsh al eens de indrukwekkende documentaire Man On Wire, die gebaseerd is op Petits biografie To Reach The Clouds, maar met The Walk is er nu ook een uitmuntende Hollywoodversie van dit ongelofelijke verhaal. Via het gebruik van de allernieuwste 3D-technologie tovert de regisseur van Romancing the Stone, Back to the Future, Forrest Gump en The Polar Express in dit verhaal een indrukwekkend stukje moderne cinema op het witte doek.
Vanaf de eerste minuten is het duidelijk dat dit geen accurate weergave van de feiten is, maar wie verzot is op peperdure (en oogverblindende) blockbusters mag dit jaar The Walk zeker niet missen, ook al ben je na twee uur blij dat je niet meer naar het irriterende Franse accent van Levitt hoeft te luisteren.
Didier BECU
14/10/2015
---