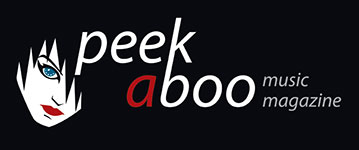 like this movie review
---
FILMFEST GHENT 2015
Rufus Norris : London Road
Movie
Musical
[51/100]

Filmfest Gent
16/10/2015, Didier BECU
---
In times that no one wants to see alternative movies, some filmmakers still come up with the most daring film projects. It adorns their courage (and also their arrogance), you only wonder whether someone wants to see this type of movies.

A better example than London Road is almost inconceivable. Because, let us be honest, what do you think of a musical about a serial killer in Ipswich? And no, it is not another weird Tim Burton adventure or a Disney tale like Into The Woods, but a musical with sung dialogues that literally come from the interviews with the local residents.

London Road is suddenly startled by a criminal who strangled five prostitutes in 2006. The neighborhood is in total panic, and even though they first dislike the acts, pretty soon you hear some neighbors say that this guy deserves a medal for his deeds as he cleaned up the town.

Such an unusual musical may work in a theater (what director Rufus Norris did indeed), but on the big screen it is no more than a curiosity. You see a lot of famous Britons (who can't sing), including Tom Hardy as a taxi driver. Daring? Certainly. Worth the effort? Well, no.
Didier BECU
16/10/2015
---
In tijden dat geen kat meer naar de betere film gaat, durven sommige filmmakers het nog aan om met de meest gewaagde filmprojecten op de proppen te komen. Het siert hun moed (en ook een beetje hun arrogantie), alleen vraag je je af of dit soort producties uiteindelijk veel oplevert.
Een mooier voorbeeld dan London Road is bijna ondenkbaar. Wat zeg nu zelf, een musical over een seriemoordenaar uit Ipswich? En neen, het is geen uit de hand gelopen Tim Burton-avontuurtje of een Disney-adaptie, maar wel een musical waarvan de gezongen dialogen letterlijk uit de interviews komen die zijn afgenomen van de buurtbewoners. Het ooit zo gezellige (nou ja) London Road wordt plots opgeschrikt door een crimineel die in 2006 vijf hoertjes wurgde. De buurt is er eventjes niet goed van, en ook al is er eerst afkeer, hoor je vrij vlug dat sommige buren van mening zijn dat deze kerel een medaille voor zijn daden verdient.
Zo'n ongewone musical werkt misschien wel in een theaterzaal (wat regisseur Rufus Norris trouwens daarvoor ook deed), maar op het witte doek blijft het uiteindelijk niet meer dan een curiositeit. In de cast zie je een heleboel bekende Britten (die geen noot kunnen zingen), met o.a. Tom Hardy als taxichauffeur. Gedurfd? Jazeker. De moeite waard? Nou, neen.
Didier BECU
16/10/2015
---