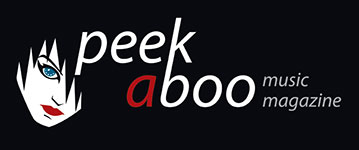 like this concert review
---
FIREMEN OF DEATH, XMH, IMPLANT, K-BEREIT & SYNTHETICA
Terra Gotha XXI, Vlissingen, The Netherlands, 25/01/2014
Concert
Cold EBM
•
Dark Electro
•
EBM
•
IDM (Intelligent Dance Music)
[100/100]

26/01/2014, Filip VAN MUYLEM
---
To start with: I'm very happy that there is finally a new edition of Terra Gotha! My GPS let me down after the traffic jam in Antwerp (Depeche Mode was playing a sold-out gig), but I found it pretty easily, even if it was like 10 years ago that I went over there. I must say that Vlissingen is a lovely place, close to the sea. The cold sea breeze wakes me up after my long ride. Ready for the first band!
One thing that strikes me is that the crowd waits at the bar and when the band is scheduled to play they all leave the bar and get in front of the stage (in another room). The 3 people from Synthetica start relaxed, doubting about bringing a joke before the crowd walks in, but pretty fast explode with great electro vibes called 'Divine Intervention' and 'Impuls Industrialisierung'. The German touch is nice and already from the second song on some people are dancing, that says enough about their power and nice music! Next to the guitar player and the sexy drumming girl stands a gigantic man (must be 2 metesr tall)! This guy really knows how to bring a good show and really looks charismatic. Their presence is really impressive, just like their third song 'Machinesturmer'! This one is a dance floor hit! I simply enjoyed the next songs and must say that they left me with a good feeling. Their set seemed short but was fuelled, geared up and was simply fun to watch! I'm very happy I didn't miss them & who knows about their future? If you were there or read this review then at least the presentation has been done and now it's up to the band and up to the fans...
K-Bereit was the second band, coming from France. Yet another nice discovery (I know them from a few songs and knew about their reputation), this was my first live set from them. DREY BPM was really on fire (starting blindfolded as if she was a sex slave), getting undressed towards the end of the show. AT some point the gig was funny, for sure if you have a good eye for details... Every inch of the stage was used & Dominique Lallement fired his beats at us at a high tempo! More people danced than with the previous band and they simply confirmed their good reputation! I enjoyed it very much and can't wait to get the new cd (will be released in September)!
Implant was a must see for me and they confirmed my expectations! The crowd loved them and 75% of the people were pretty fast dancing after the first tunes! 'The City' is for sure a great song and started the party pretty well! I'm not sure if they already saw Jan's special instrument, but it was sure to get enough attention! 'Scanned, 'Drugs vs Violence','Jour Nucélaire'... The roof was on fire! 'C.C.C.P.C.C.T.V.' is a great end song and it was clear that everybody absolutely loved it! After that there was even time for an encore! I hope these guys also get a gigantic world tour, going from the USA till Asia! They really deserve the great breakthrough!
XMH was the band for which I came and drove 140 km for! Already from the intro, it was very clear to me that they were like playing a private gig for their fans only! The enthusiasm of the crowd was really overwhelming! The first song 'Wasted' is a bomb! But ain't all their songs bombing the dance floors? I loved their mix of old and new songs and just as their gig at Infest: it was party time, hot, sexy, sweaty, steaming EBM and very energetic! Benjamin is a beast, moving from one spot to another, throwing out all his energy, trying to cool down whilst emptying a bottle of water before getting again the attention of the crowd and the photographers with his nice gimmick! This guy sells playtime! At one point it feels as if he's a tiger in a cage looking to escape, hungry and all pumped up! The beats hit us hard & heavy until the very end! Isa did a great job too with her nice voice and firing up the crowd a bit more, whenever she can! 'Snakes, 'Abuse', 'State of Mind'... All great songs and the last one of their regular set 'The Business' simply proved that their new material is even better than what they produced before! This is top entertainment and a top quality set! They filled the floor; set the place on fire (you could even smell it)! I hope A. Matrix helps them conquer the rest of the world and I really hope they get booked a lot more! It was quite logical that they managed to play 2 encores. I didn't knew 'Rainbow High In The Sky' from DJ Paul Elstak who was very popular in the 90's, but the crowd loved it and it was nice to see all the voices blending in and bringing the party on a higher level! The last song ('Snakes') blown us all out of socks! This party was definitely bigger than Regi, bigger than Depeche Mode in Antwerp! It was also time for a WTF moment when a polonaise got started, couldn't believe my eyes, what a party!
Honestly XMH was for me top of the bill, but I stayed for Firemen of Death when I saw their attributes, the costumes, the horsehead, the whole attitude and the tall guy who jumped on stage and reminded me of Obverse Reality (funny guy, tall, and the style of the music). Their electro sound was nice and looking at the people's reaction it feels somehow misplaced that I didn't know them from before. So, apparently the party just went on! The folks had a lot of fun! It seems like their electro and minimal wave, mixed with some German lyrics was very much appreciated!
The perfect vibe for a perfect night! I hope there will be a next edition!
Thank you Wim for the great night, it was a real pleasure coming back after being away for too long! I must say that it's hard not to be able to review every gig of XMH, because they are simply great! You all rock!
PS: I hope you love my pictures too, as the lightshow was at certain moments really heavenly!
some nice links:
http://www.peek-a-boo-magazine.be/en/interviews/32crash-versus-implant/
http://www.peek-a-boo-magazine.be/en/reviews/implant-the-productive-citizen/
http://www.peek-a-boo-magazine.be/en/reviews/xmh-the-business-ep/
http://www.peek-a-boo-magazine.be/en/reviews/xmh-xmh-live-at-infest-bradford-university-uk-25-08-2013/
http://www.peek-a-boo-magazine.be/en/interviews/xmh-297/
Salvo of pictures (unreworked):
http://www.peek-a-boo-magazine.be/en/photos/synthetica-vlissingen-the-netherlands-2014/
http://www.peek-a-boo-magazine.be/en/photos/k-bereit-vlissingen-the-netherlands-2014/
http://www.peek-a-boo-magazine.be/en/photos/implant-de-piek-vlissingen-the-netherlands-2014/
http://www.peek-a-boo-magazine.be/en/photos/xmh-de-piek-vlissingen-the-netherlands-2014/
http://www.peek-a-boo-magazine.be/en/photos/firemen-of-death-de-piek-vlissingen-the-netherlands-2014/
Filip VAN MUYLEM
26/01/2014
---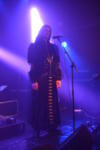 ---