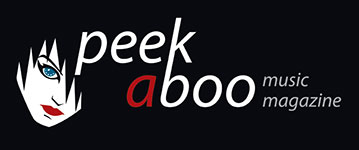 like this concert review
---
FISH
London,Islington Assembly Hall (05/12/15)
Concert
Prog Rock
11/12/2015, Mark VAN MULLEM
---
Farewell to Childhood & A Feast for Fishheads
Do you know gardener and forester Derek William Dick? Probably not. Fish is more likely, the nickname which the singer got when he was the front man of Marillion in 1981. "Because he likes taking a bath for a long time", explained the singer. But Fish refers to "the former singer of Marillion", and that's a bit of a dishonour. The solo career of Fish takes 27 years after he spend 7 years with Marillion. Anyway, this reference is perfect for this article. After all, Fish is touring with Marillion's second album Misplaced Childhood (1985). For the very last time, and that's why the tour is named Farewell to Childhood. The concept: playing the whole album, from start to finish, preceded by a few gems of his solo career and closed with some Marillion and Fish anthems. Peek-a-Boo witnessed Fish's second show in London on Saturday, December 5th, 2015.
The doors of the Islington Assembly Hall opened at 7 pm sharp, but already at 6.30 pm many Fishheads were waiting so they could get those wanted first row seats. Your reporter joined them fifteen minutes later, but ended up on the front row!
At 7.45 pm, a big man walks on stage. A huge applause as everyone knows who he is: Fish! The friendly Scot welcomes us and announces the French band Lazuli and he promises us that we're going to witness a great concert. Fish indeed has a good taste in music, that much is clear. Lazuli made a big impression with its catchy groovy mix of progressive rock, progressive metal, jazz and world music, oriental sounds, Arab chords, very tight rhythms and mesmerizing melodies. The Chapman Stick has a starring role, combined with guitar, percussion, marimba and keyboards. Pain of Salvation meets Riverside meets Urban Trad meets Tinariwen. The French were able to entertain the Brits, Fishheads and other music lovers were merrily swinging. When Lazuli closed with 9 Hands Around The Marimba, they started with Incommunicado (and that's of course a track of the Marillion album Clutching At Straws from 1987). The band had the audience under its spell, and from then on it could do nothing wrong. "We leave you in the capable hands of Gandalf", they said, "it's OK, he calls us hobbits! Merci, Monsieur Poisson ". It was half past nine, so another half hour waiting for Monsieur Poisson. But it did not have to take that long...
No one was mourning about the fact that Fish's backing band walked on stage fifteen minutes too early. When Fish joined his musicians, the crowd went crazy and they immediately started with Pipeline. What a stunner, and what a perfect choice to start a set with! The venue enthusiastically sang "waitings" from the refrain, and of course Waiting In The Pipeline too!

The beautiful A Feast Of Consequences was taken from the latest eponymous Fish album. It would have been brilliant if Fish had performed more of this album, but of course this tour takes us mainly back to Misplaced Childhood.
"It's nobody's business, family business, can you tell me how long it remains family business". In this way Fish introduced us to Vigil In A Wilderness (1990). He told a poignant story that he saw in London that afternoon. Family Business only became more emotional that way. Fish lyrics are often critical on today's society and they're not always that easy to understand. But those who listen to the text of Family Business, really do not need a lot of explanation!
When for the umpteenth time a fan shouted Grendel, Fish said: "Let me know your name and address and I'll come and sing Grendel at your front door at four o 'clock in the morning." (Grendel is an epic of almost 20 minutes).
Fish said that he heard that the night before 120 people didn't show up. They told him that since the Bataclan tragedy many people are staying home instead of going to the concerts. "Never give in to fear, Then they win",the Scot replied. He also had a few words to say about the refugee crisis and how people blame them for the terror. His reply was clear: "They are f *** running away from it"! An aggressive version of The Perception Of Johnny Punter followed. Right in our face! This song could have been written now instead of 1997. You could interpret the song as a tribute to acidification and negativism. Punter sounded stronger than ever before and anyone could make the connections himself. Towards the end of the song, the French flag was projected and Fish made the peace sign.
Fish asked us if we were ready for a 50 minutes song. The response was enthusiastic. The known keyboard part of Pseudo Silk Kimono echoed. It was time for Misplaced Childhood. People sang with Pseudo Silk Kimono, soon followed by Kayleigh and the sublime Lavender. The 8 minute epic Bitter Suite, the Scottish pride of Heart of Lothian, Waterhole, Lords of The Backstage, Blind Curve (another epic) and of course White Feather and Childhood's End. This was progressive rock as it should be: Misplaced Childhood simply was played as it was composed: in one long take. I never saw Marillion on stage when Fish was the singer, I was 16 when Fish left the band, and 13 when Misplaced Childhood came out. A nice opportunity to finally see it with my own eyes! Fish's band did justice to the classic and the Scot's voice was superb. Being at home, I see in my note book that I put a lot of exclamation marks behind all the Childhood songs.

Fish thanked his audience and he took his time to do so. Meanwhile it was 10:30 pm, and because of the curfew we wondered if Fish would come back or not. But he did. One of the shouters (no, not the Grendel one) got what he wanted: a steaming version of Market Square Heroes, Marillion's debut single.

The band came back for a second (and last) time. Fish ended with a drinking song. The Company was dedicated to a friend and to all of us. Fish even could convince us to do the 'balerina-dance'. Do not ask! That's a secret between Mr. Fish and his audience.

On Fish's Facebook page I read that the singer enjoyed the gig himself and that Mark Kelly of Marillion was in the audience. Fish himself thought that Saturday concert was the best of the two London shows.
We'll hope that Fish will do such a tour de force in the future. Perhaps with Clutching At Straws (1987), Fish's last one with Marillion. Or perhaps a tour with hopefully a new album...
Setlist:
Pipeline / Feast of Consequences / Family Business / The Perception of Johnny Punter / Pseudo Silk Kimono / Kayleigh / Lavender / Bitter Suite / Heart of Lothian / Waterhole (Expresso Bongo) / Lords of the Backstage / Blind Curve / Childhood's End? / White Feather
‪Bis: Market Square Heroes // The Company
Mark VAN MULLEM
11/12/2015
---
Farewell to Childhood & A Feast for fishheads

Ken je tuinman en boswachter Derek William Dick? Allicht niet. Fish zal eerder een belletje doen rinkelen, de spotnaam die de zanger zich eigen maakte toen hij in 1981 de frontman van Marillion werd. 'Omdat hij graag lang in bad zat', geeft de zanger zelf aan. Maar naar Fish verwijzen als 'de vroegere zanger van Marillion' doet de man veel oneer aan. De solo-carrière van Fish duurt ondertussen al een goede 27 jaar, na zijn 7 jaar bij Marillion. Maar in dit schrijfsel is de verwijzing net wel op zijn plaats. Fish toert immers met Marillions tweede album Misplaced Childhood (1985) dat hij op deze tour voor het laatst integraal live brengt. De tour is dan ook Farewell to Childhood gedoopt. Het concept: uiteraard het hele album, van a tot z, voorafgegaan door enkele pareltjes uit Fishs solocarrière en afgesloten met Marillion- en Fishanthems. Peek-a-Boo woonde Fish's tweede London-show bij op zaterdag 5 december 2015.

De deuren van de Islington Assembly Hall zouden pas openzwaaien om 19 uur stipt maar om 18.30 uur stonden de Fishheads al braaf in de file voor de gegeerde eersterijplaatsjes. Jullie verslaggever stond er een kwartier later ook en belandde zowaar ook op de eerste rij!
Om 19.45 uur wandelt een grote man het podium op. Gejuich en herkenningsapplaus: Fish! De sympathieke Schot verwelkomt ons en kondigt de Frans band Lazuli aan en belooft ons een heel sterk concert. Fish heeft een goede muzieksmaak, zoveel is duidelijk. De heren van Lazuli maakten grote indruk met hun aanstekelijke groovy mix van progrock, progmetal, jazz en wereldmuziek, Orientaalse klanken, Arabische akkoordenschema's, erg strakke ritmes en bezwerende melodieën. Met de Chapman Stick in een glansrol, gecombineerd met gitaar, percussie, marimba en keyboards. Pain of Salvation meets Riverside meets Urban Trad meets Tinariwen. De Fransen wisten de Britten te bekoren, Fishheads en andere melomanen stonden lustig mee te swingen. Toen Lazuli met 9 Hands Around The Marimba afsloot en dat lieten overgaan in (jawel) Incommunicado (uit het Marillion-album Clutching At Straws uit 1987) stond de zaal op zijn kop en kon deze band niets meer fout doen. "We leave you in the capable hands of Gandalf", klonk het nog, "it's OK, he calls us hobbits! Merci, monsieur Poisson!". Het was half negen, dus nog een halfuurtje wachten op monsieur Poisson. Maar zolang hoefde dat dus niet te duren...
Dat Fishs begeleidingsband ruim een kwartier te vroeg het podium opwandelde, zal niemand gedeerd hebben. Onder luid applaus vergezelde Fish zijn muzikanten. Het lekker wegrockende Pipeline werd sterk ingezet. Wat een knaller! Ideaal als setopener. De zaal zong massaal de hele resem waitings uit het refrein mee, dus ook Waiting In The Pipeline.

Met een schitterend A Feast Of Consequences werd het jongste gelijknamige Fish-album bezocht. Fish had daar gerust meer uit mogen brengen, maar deze tour draait nu eenmaal voornamelijk om Misplaced Childhood.

"It's nobody's business, family business, can you tell me how long it remains family business". Fish leidde deze song uit Vigil In A Wilderness (1990) in met een schrijnend verhaal over wat hij die middag in London had gezien. De uitvoering van Family Business werd er des te emotioneler door. De songteksten van Fish zijn vaak maatschappijkritisch en niet altijd even gemakkelijk te doorgronden. Maar wie naar de tekst van Family Business luistert, hoeft niet echt een tekening.
Als een fan voor de zoveelste keer luid Grendel riep, zei Fish: "Let me know your name and address and I'll come and sing Grendel at your front door at 4 o' clock in the morning". (Grendel is een episch nummer van bijna 20 minuten).

Wanneer een fan voor de zoveelste keer luid Grendel riep, zei Fish: "Let me know your name and address and I'll come and sing Grendel at your front door at 4 o' clock in the morning". (Grendel is een episch nummer van bijna 20 minuten)

Fish vertelde dat hij had vernomen dat de avond voordien 120 mensen niet kwamen opdagen. Men had hem verteld dat sinds de Bataclan-tragedie heel wat mensen vaker thuisblijven in plaats van naar het geplande concertbezoek te gaan. "Never give in to fear, then they win". De Schot had het ook over de vluchtelingencrisis en hoe mensen hun de schuld van de terreur geven. Zijn repliek was duidelijk: "They are f*** running away from it!" Een bijzonder agressieve versie van The Perception Of Johnny Punter volgde. Recht in ons gezicht! Deze song uit 1997 kon even goed nu zijn geschreven. Je zou de song kunnen duiden als een ode tegen de verzuring en het negativisme. Punter klonk krachtiger dan ooit en iedereen legde vast zelf wel de verbanden. Tegen het einde van de song werd de Franse vlag geprojecteerd en Fish maakte het vredeteken.

Fish vroeg ons of we klaar waren voor een liedje van zo'n dikke 50 minuten. Het antwoord was enthousiast gejuich. De bekende keyboardpartij van Pseudo Silk Kimono weerklonk. Het was tijd voor Misplaced Childhood. Van Pseudo Silk Kimono naadloos over in een gretig meegezongen Kayleigh en zo naar een subliem Lavender. En dus daarna Bitter Suite, een epic van 8 minuten, de Schotse trots van Heart of Lothian, Waterhole, Lords of The Backstage, Blind Curve, nog een epic en natuurlijk White Feather en Childhood's End. Progressieve rock zoals het hoort: Misplaced Childhood werd met verve gebracht zoals het werd gecomponeerd: in één lange take. Ik zag Marillion nooit live toen Fish er nog bij was, ik was 16 toen Fish de band verliet en 13 toen Misplaced Childhood uitkwam. Een mooie herkansing met deze prachtige uitvoeringen dus. Fishs band deed de klassieker alle eer aan en de Schot was goed bij stem. De uitvoering van het album was een groot langgerekt hoogtepunt. Op mijn notities zie ik achter alle Childhood-songs veel uitroeptekens staan.

De uitvoering van Misplaced Childhood zoog je volledig mee, en dan weer stomverbaasd als dan al de laatste noten van White Feather klonken.
Fish nam uitvoerig de tijd om zijn publiek te bedanken. Het was ondertussen 22.30 uur en door de curfew vroeg je je af of er nog een bis zou volgen of niet. Maar die kwam er. Een van de roepers (neen, niet die van Grendel) kreeg zijn zin, en met hem wij allemaal. Een stomend Market Square Heroes, wat destijds Marillions debuutsingle was, werd ons deel!

En Fish kwam nog voor een tweede (en laatste) keer terug. Fish vond eindigen met een drinklied wel geschikt. En zo werd The Company opgedragen aan een vriend en aan ons allemaal. Behalve de zaal nog maar eens tot meezingen aanzetten, kreeg Fish ons allen zover om het 'balerina-dansje' te doen. Don't ask! Dat blijft onder mijnheer vis en zijn publiek.

Op Fish's Facebookpagina kon je nadien vernemen dat de zanger er zelf ook van had genoten en dat Mark Kelly van Marillion eveneens in de zaal was. En ook: Fish vond de zaterdag de beste van de twee optredens in London.

Fish mag gerust nog eens zo'n tour de force uithalen. Misschien met het album Clutching At Straws (1987), Fishs laatste met Marillion. Of misschien eerst een tour met dan hopelijk een nieuwe plaat onder de arm...
Setlist:
Pipeline / Feast of Consequences / Family Business / The Perception of Johnny Punter / Pseudo Silk Kimono / Kayleigh / Lavender / Bitter Suite / Heart of Lothian / Waterhole (Expresso Bongo) / Lords of the Backstage / Blind Curve / Childhood's End? / White Feather
‪Bis: Market Square Heroes // The Company (Expresso Bongo) / Lords of the Backstage / Blind Curve / Childhood's End? / White Feather
‪Bis: Market Square Heroes // The Company
Mark VAN MULLEM
11/12/2015
---