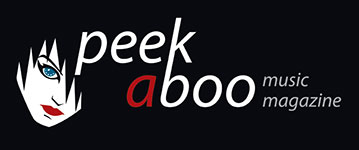 like this concert review
---
FLESH & FELL
Eernegem, B52 (20/12/2015)
Concert
22/12/2015, Wim GUILLEMYN
---
Because they soon will celebrate their thirtieth anniversary, Flesh & Fell are touring again. On Sunday, 20th December, they performed a try out at the B52. 2016 is going to be an exciting year for Flesh & Fell fans. The band recently released a brand new single (Joker Poker), and in the spring a new CD is expected. After years of silence, the duo released an album in 2013 and is more active than ever before!
An hour later than planned Them Chemicals started as support act. Their music has many rhythm changes and unexpected turns, but sounded very chaotic durring two songs. In general they were a nice surprise, with good vocals in an energetic set that was meant to create atmosphere.
It was half past eleven when Flesh & Fell went on stage. They were joined by a guitarist. IOn the past, they were on stage aa a duo and guitar and drum parts were played on tape. The new guitarist (Laurent Stelleman) is certainly a valuable addition; he played well and Flesh & Fell is more a live act now. And of course there was the top voice and performance of Laurence Castelain. Nothing wrong can be said about the way Pierre Goudesone played his bass. The set list contained classics (The Hunger, Emma), songs from their debut album, and of course, Joker Poker, Liar and the B-side of their previous single.
An evening of fine music, just too few people!
Wim GUILLEMYN
22/12/2015
---
Omdat ze binnenkort hun dertigste verjaardag vieren, wil Flesh & Fell opnieuw wat toeren. Op zondag 20 december was er in de B52 een try out. Het belooft een boeiend 2016 te worden voor de Flesh & Fell-fans. Er is niet alleen de pas verschenen single (Poker Joker), in het voorjaar wordt tevens een nieuwe cd verwacht. Na jaren van stilte, bracht het duo in 2013 een album uit en het is actiever dan ooit.

Een uurtje later dan gepland begon het voorprogramma van Them Chemicals, een band met voornamelijk mensen uit Brugge die mij tijdens de 45 minuten durend set best wel kon overtuigen: grillige muziek met veel ritmewisselingen en onverwachte wendingen. Tijdens een tweetal nummers was het net iets te chaotisch, maar voor de rest goed en boeiend, met een aangename zangstem. Een energieke set die het (weliswaar niet grootschalige) publiek mocht opwarmen.
Het was half elf toen Flesh & Fell het podium betrad. Opmerkelijk is dat de grope du ook een gitarist heeft. Vroeger stonden ze meestal als duo op het podium en werden de gitaarstukjes, net zoals het drumwerk, gewoon op band afgespeeld. De nieuwe gitarist (Laurent Stelleman) is zeker een meerwaarde; hij speelde secuur en zorgde ervoor dat het optreden een groter livegevoel had. Daarnaast was er ook de topstem en de uitstraling van Laurence Castelain. Ook op het baswerk van Pierre Goudesone viel niets aan te merken. De setlist bestond voornamelijk uit klassiekers (The Hunger, Emma) en nummers uit de debuutplaat. En natuurlijk ook Poker Joker, Liar en de B-kant van hun vorige single.
Een avond met fijne muziek, maar te weinig volk!
Wim GUILLEMYN
22/12/2015
---