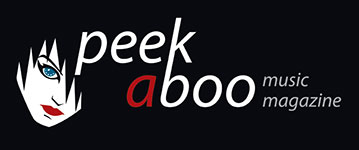 like this cd review
---
FLESH WORLD
The Wild Animals in my Life
Music
•
CD
Hardcore
•
Post Punk
•
Rock
[70/100]

Black Lung
07/09/2015, William LIÉNARD
---
Flesh World is a new band from San Francisco, a collaboration of vocalist/guitarist Jess Scott (from the indie pop band Brilliant Colors) and guitarist/synthesist Scott Moore (from the hardcore and queercore band Limp Wrist). The Wild Animals in my Life – the title of a National Geographic documentary about a zoo owner, according to Jesse Scott - is their first joint release (with ex-Brillant Colors Diane Anastasio on drums), an album at the crossroads of power pop, dream pop, post-punk and rock.

The songs on the album all have a sizable base of distorted guitars and gusts of bare percussion, over which Jess Scott spreads her androgynous vocals. Sometimes she sounds like Siouxsie (of Siouxsie and the Banshees), at other times as Nico. To Lose Me gets a large portion of guitar noise, solid drumming and dreamy, emphatic vocals on an attractive and hunting melody. In Just to Tear Me Down the high pace is maintained. It's a similar track, with room for intricate guitar work between the noise, and again appealing vocals and a catchy melody. Excellent track. The Animals in My Life sounds like the third part of a trilogy, but that is not necessarily a disadvantage, for guitar and voice weave a charming and intoxicating soundscape that holds the attention. Jesse Scott's voice hums softly through the track, supported by bell-like guitars and rustling drums.
In Shaved Head the tempo is raised, with emphatic guitar echoes and a stomping rhythm, while Poolside Boys goes in the other direction with Jesse Scott disguised as Siouxsie for the vocal part of the track. The guitars are roaring and rustling, the percussion is short-tempered, and the tension remains. Strawberry Bomber and Your Love is Like a House go on a punk tour, with frenetic guitars and resp. fast and dreamy vocals, bell-like guitars and noise in between. Here in the Dark closes the album. Guitars and drums are more in the background and they sound less monotonous, while the whole has a much wider power pop feel.

Only downside of this album is the fact that the songs sound all a bit alike (in terms of musical content), which is inevitable if we are talking about punk and post-punk. An album for people who like to wallow in heavy music and songs about alienation and a blurred self-image.
Track listing:
1. To Lose Me
2. Just To Tear Me down
3. The Wild Animals in My Life
4. Shaved Head
5. Poolside Boys
6. Your Love is Like a House
7. Here in the Dark
Flesh World | Tumblr
Flesh World | Facebook
Flesh World | Bandcamp
Iron Lung Records
William LIÉNARD
07/09/2015
---
Flesh World is een nieuwe band, geboren in San Francisco en boven de doopvont gehouden door vocaliste/guitariste Jess Scott (van de indiepop band Brillant Colors) en gitarist/synthesist Scott Moore (van de hardcore en queercore band Limp Wrist). The Wild Animals in my Life – volgens Jesse Scott de titel van een National Geographic-documentaire over een dierentuineigenaar -- is hun eerste gezamenlijke release (met ex-Brillant Colors Diane Anastasio op drums), een album op het kruispunt tussen power pop, dream pop, post-punk en rock.
De songs op het album krijgen allemaal een flinke basis van distorted gitaren en vlagen kale percussie, waarover Jess Scott haar endrogyne vocalen spreidt. Soms klinkt ze als Siouxsie (van Siouxsie and the Banshees), andere keren als Nico. To Lose Me barst meteen los met een flinke portie gitaarnoise, stevig drumwerk en een dromerige, zij het nadrukkelijke zanglijn op een aantrekkelijk en jagende melodie. In Just to Tear Me Down wordt het hoge tempo aangehouden voor een gelijksoortige compositie, met tussen de noise ruimte voor fijnmazig gitaarwerk en opnieuw aantrekkelijke vocalen en een aanstekelijke melodie. Uitstekende track. The Animals in My Life klinkt als het derde deel van een trilogie, maar dat is niet per se een nadeel, want gitaren en stem weven een charmant en bedwelmend soundscape dat de aandacht vasthoudt. Jesse Scotts stem zoemt zachtjes door de track, gesteund door belachtige gitaarwerk en ruisende drums.
In Shaved Head gaat het tempo flink de hoogte in, met nadrukkelijke gitaarecho's en een stampend tempo, terwijl Poolside Boys net de andere richting kiest en Jesse Scott zich als Siouxsie vermomt voor het vocale onderdeel van de track. De gitaren ruisen en suizen, de percussie is kort aangebonden, maar de spanning blijft overeind. Strawberry Bomber en Your Love is like a House gaan helemaal de punktoer op met jachtig gitaargeluid en resp. snelle en dromerige vocalen, belachtige gitaren en noise tussendoor. Here in the Dark sluit het album af. De gitaren en de drums zitten tijdens de zangpartij meer op de achtergrond, de gitaren klinken minder monotoon en het geheel heeft een veel ruimere powerpopfeel.
Enige minpuntje van dit album is wellicht het feit dat de songs allemaal een beetje op elkaar lijken (qua muzikale invulling), maar dat is onvermijdelijk als we het over punk en post-punk hebben. Met een totale tijdsduur van net geen 30 minuten, is dat trouwens geen probleem voor wie zich graag wentelt in stevige muziek en songs over vervreemding en een wazig zelfbeeld.
William LIÉNARD
07/09/2015
---