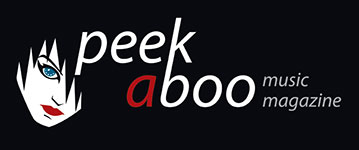 like this movie classics review
---
FLORIA SIGISMONDI
The Runaways
Movie
•
Movie classics
Biography
[81/100]

Belga Films
16/05/2015, Didier BECU
---
Kristen Stewart playing the role of Joan Jett spells, what more can a boys heart wish for? I admit, it might be a view that is exclusively focused on her looks, but that was also the intention of the eccentric producer Kim Fowley (Michael Shannon) when he founded The Runaways in 1975. Fowley understood that America was ripe for raw punk rock, and just like his British companion Malcolm McLaren, he knew that the best way to score is when you shock the public. Fowley almost literally picked five young girls from the gutter. The producer did not give a damn if they could play or not, all that mattered was the way they looked. Fowley managed to sell the group to Mercury Records. In no time The Runaways were one of the most popular groups in America and just like Kiss and Cheap Trick they also conquered Japan. After only two years singer Cherrie Currie (Dakota Fanning) left the band because she was tired of listening to Fowley. Joan Jett (Kristen Stewart) pursued her own path. 23 record labels refused to release her solo album. Joan did it herself and yes: I love rock 'n' roll became one of the best selling albums of the 80s.
Cherie Currie became later nothing more than a cult figure. Her career as an actress failed (although her only role was alongside Jodie Foster in Foxes) and later she wrote a book about her short-lived music career. It was a biography that almost begged for a film adaption, and an ideal job for Floria Sigismondi, who was known for her work with David Bowie. In fact Bowie plays a very important role for these musicians. When Cherrie saw Bowie, she realised that she wanted to be a singer. The only problem is that Cherrie is a woman, because before The Runaways women in rock were not taken seriously. According to Fowley the fans were just interested in their appearance, when they wanted to hear singing talent, they just went to the opera.
It is always a bit exciting as the life of a rock star is filmed for the big screen, just think of The Doors or recently of James Brown. Fortunately Sigismondi immediately understood that sex, drugs and rock 'n' rollstil arel the holy trinity. Everything is covered in this biopic: the contradiction between glamor and tragedy, but especially the punk feel. Dakota Fanning plays a very convincing Cherrie Currie, although it is Kristen Stewart who makes the biopic so memorable. I do admit that I am lying at the feet of Stewart (yes, she really does have fans), but this role isanother tour de force of Hollywood's most underrated actress.
The similarity with the real Joan Jett is striking, and you never feel that you're watching a Kristen Stewart with a black wig. The wig is also perfect for Michael Shannon's head, although it remains strange to see Nelson Van Alden of Boardwalk Empire with a thick layer of lipstick on his face.
Sex, drugs and rock 'n roll. The ch-ch cherry bomb and a dazzling Kristen Stewart. A film can't be better than this!
Didier BECU
16/05/2015
---
Kristen Stewart die de rol spelt van Joan Jett, wat kan een jongenshart nog meer wensen? Toegegeven, het is misschien een kijk die eerder op het uiterlijk dan de inhoud is gericht, maar dat was uiteindelijk ook de bedoeling van de excentrieke producer Kim Fowley (Michael Shannon) toen hij in 1975 The Runaways oprichtte. Fowley begreep als geen ander dat Amerika rijp was voor rauwe punkrock, en net zoals zijn Britse kompaan Malcolm McLaren, wist hij dat je het best kon scoren als je het publiek choqueerde. Fowley pikte bijna letterlijk vijf jonge meiden uit de goot op. Het kon de producer geen barst schelen of ze konden spelen, wel hoe ze eruit zagen en vooral dat het publiek over hen sprak. Fowley slaagde erin om de groep in een recordtijd aan Mercury Records te verkopen. In geen tijd werden The Runaways één van de populairste groepen in Amerika en net als Kiss en Cheap Trick veroverden ook de vijf meisjes Japan. Na amper twee jaar verliet zangeres Cherrie Currie (Dakota Fanning) de band omdat ze het beu was om naar de pijpen van Fowley te dansen. Joan Jett (Kristen Stewart) werkte voort aan haar eigen carrière. 23 platenlabels weigerden om haar soloplaat uit te brengen. Joan deed het op haar eentje, en jawel: I love rock 'n roll werd één van de best verkochte platen uit de jaren 80.
Cherie Currie werd uiteindelijk niet meer dan een cultfiguur. Haar carrière als actrice mislukte (ofschoon haar enige rol naast Jodie Foster in Foxes was) en schreef later een boek over haar kortstondige muziekcarrière. Het werd een biografie die bijna smeekte om een verfilming, en een ideale job voor Floria Sigismondi die bekend was voor haar werk met David Bowie. Bowie speelt trouwens een zeer belangrijke rol voor deze muzikanten. Het als Cherrie Bowie aan het werk ziet, beseft ze dat ze zangeres wil worden. Het enige probleem is dat Cherrie een vrouw is, want vóór The Runaways werden rockvrouwen absoluut niet serieus genomen. Volgens Fowley waren de fans alleen meer geïnteresseerd in hun uiterlijk, als ze zangtalenten aan het werk wilden zien, gingen ze wel naar de opera.
Het is steeds bang afwachten als het leven van een rockster wordt verfilmd, denk maar aan de vehikels over The Doors of recent nog James Brown. Gelukkig staat Sigismondi hier aan het roer en zij begrijpt als geen ander dat seks, drugs en rock 'n roll nog altijd de heilige drievuldigheid is. Alles komt aan bod in deze biopic: de tegenstelling tussen glamour en tragiek, maar vooral het punkgevoel. Dakota Fanning zet een zeer overtuigende Cherrie Currie neer, alhoewel het vooral Kristen Stewart is die deze biopic zo onvergetelijk maakt. Ik geef wel ruiterlijk toe dat ik aan Stewarts voeten lig (ja hoor, ze heeft echt wel fans), maar deze rol is alweer een tour de force van Hollywoods meest ondergewaardeerde actrice.
De gelijkenis met de echte Joan Jett is frappant en je hebt geen enkel ogenblik het gevoel dat je naar een Kristen Stewart met een zwarte pruik zit te kijken. De pruik staat ook als gegoten op Michael Shannons hoofd, ofschoon het vreemd blijft om Nelson Van Alden uit Boardwalk Empire met een dikke laag lippenstift op zijn gezicht te zien.
Seks, drugs en rock 'n roll. Ch-ch- cherry bomb en een oogverblindende Kristen Stewart. Beter kan een film niet zijn!
Didier BECU
16/05/2015
---
---