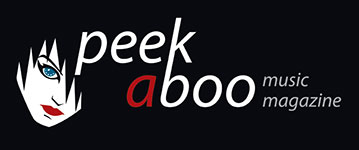 like this digital review
---
FOLK FOR THE PEOPLE
Folk for the People: a benefit compilation for the victims of repression in Ukraine
Music
•
Digital
Ethereal / Heavenly Voices
•
Folk / Ethnic / Tribal
•
Medieval
[99/100]

08/05/2014, Filip VAN MUYLEM
---
This fundraising project has been initiated by the European alternative folk scene after a call from Mich Rozek (drummer of the Belgian Tribal Folk band Rastaban, whose ancestors came from Ukraine) in solidarity with the people in Kiev who were killed and injured while demonstrating for the respect of their basic rights, for a better life, for freedom, for a society without corruption and abuses.

Hundreds were injured, more than a hundred were found dead, shot or tortured. Some were kidnapped. There are still more than 100 people missing. We've all seen and followed what happened in Kiev, and it touched us all very deeply. There's no hate, political motivation or radicality behind our intentions with this project, only compassion and a call for tolerance and diversity as basic values against injustice and the injustifiable suffering of all these people.

In order to help the victims at our level as musicians, every band accepted to donate one of his song for a downloadable compilation available on Bandcamp. 35 bands from all over Europe and even Canada have contributed.
All the benefits of this compilation will go to EuromaidanSOS, a structure who's financially helping the victims and their families. You can read more about this organisation and their work on this page:
euromaidansos.org/en/help-victims

For updates about the evolution and the result of this project, don't hesitate to join the Facebook event created to keep people informed about it:
www.facebook.com/events/618570681562266/

A really huge thank you to all the people who contributed to set up this project, especially the bands who donated one of their songs, but also all of you who, by purchasing this album, are helping the victims of this repression and their families.
Now, time for a review... I know most of the bands and I can say: they are good bands, showing their great heart! I'm really happy with this attitude: war is not a solution! This one is also a great introduction for a lot of bands all over the world as it's clear that everybody cares!
Aldona - 'Sonnet' is originated from Poland (and you can hear as the vocals are in Polish), but nowadays a resident of France. I like the voice, the folky sound is pretty nice. One can't stand still on this one!
AmmA - 'Dirty Old Town' starts with a great piano and a nice violin. I like this female trio with great vocals and fine tunes!
Anilah - 'Warrior' is from Canada, female fronted with influences coming from the Shamans. Love this epic chant with a pearl of a voice! A really mesmerizing track! I like the explosive end!
Astarta/Edwin - 'Kalina' is a Ukraine based female folk project which sounds very nice and promising. Worth looking up!
Ball Noir - 'Bitter Dreams (Cercle)' is a nice melting pot of folk, medieval and metal! Love the bagpipe!
Cesair - 'Enuma Elish' is one of these bands I know well enough and support! I'm very happy they are on this one with this great track! You'll find more about them on our site!
Daemonia Nymphe - 'Nature's Metamorphosis' s another band I have seen on stage, interviewed and reviewed. These Greek folks are also worth checking out!
DakhaBrakha - 'Vesna (Spring)' is a nice ethno chaotic music project from the Ukraine. It sounds a bit like the previous band.
Dom Duff – 'Bitter Lands of Llydaw' is a Breton orientated band and yes: you can hear that they are from France (the French accent whilst singing in English). They have a soft folky sound, like a campfire song and enforced by a lot of folk powered riffs.
Eriney - 'The Underworld' is a nice Bulgarian band with clear Balkan folk influences and nice female voices singing like almost a tantra, very mesmerizing!
Eve McTelenn - 'Green sleeves' gets us a nice folk harp melody (you might know her from her passage at the Trolls & legendes festival in Mons).
Faerydae - 'Tamzara' is as mesmerizing as the previous one and coming from the same musical family.
FAUN - 'Zeitgeist', ah, yes, who doesn't know them? A great band and I'm really happy that they are on this one! Can't wait to see them on stage! Great folk with lots of influences and great musicians!
Gealach - 'Glóir don Úcráin! Glóir do na Laochra! (Slava Ukrayini! Heroyam slava!). 'The idea of the title originated from Dimitri when he came back from Maidan and is an homage to the heroes who fought for their freedom and against corruption in Ukraine! Great Celtic harp mixed with a transverse flute!
Harmony Glen - 'The Cup of Life' is based on Irish-Celtic folk music, it sound funny enough a bit like the band that played in The Broken circle breakdown (the combination of the male and female voices, the instruments, the sound: a pearl!).
Haydamaky - 'Mafia' is a funny Ukrainian band with a melting pot of world music culture with elements of modern Kozak rock, dub, punk, reggae, ska, and historic Ukrainian and Balkan music treasures.
Hudaki Village Band - 'Dorule' brings us beautiful traditional music, carrying influences from Slaves, Jews, Gipsies, Romanian, Hungarian and Vlach people.
Kelten zonder Grenzen - 'O'Carolan's Dream' is a band with two harps, hurdy-gurdy and drums. They create an Otherworld. Just like fairytales their music can be very sweet and happy, but it can be dark and haunting too…and everything in between! Join Coca and Lies on their musical journeys and you can be certain of an experience that will not leave you untouched!
La Horde - 'Bella Ciao', have you seen them already on stage? I did and I absolutely loved them! It's a superb folk party!
La Maisnie Hellequin - 'Ballade de Maffle' is a trio playing folk and medieval music with hurdy gurdy and bagpipes. They are mainly playing at medieval and fantastic events. Their name, is from a medieval legend: La Maisnie Hellequin was a group of little devils which made some noise all the night.
L.E.A.F. - 'Wind and Tree' is one of my beloved bands on this compilation. Just listen to the sweet female voice and fly away, in dreams and sweetness!
Omdulö - 'Reverie' is an experimental folk band from Leipzig, Germany. Their music can be described as a wild mixture of folk tunes, onomatopoetic sounds and a pinch of literature.
Orfeo - 'Terra Birds' "From fairytale metal to rocking balfolk" (Folkforum.nl). The five multi-instrumentalists of Orfeo come from different backgrounds like medieval music, classical music, rock, metal and jazz and all these influences are prominent in the music they make today. These friends do not only mix various genres but also different instruments like harp, hurdy-gurdy, flute, bass guitar, electric guitar and drums. Worthwhile checking out!
Perkalaba - 'Hruba' sounds like nice punk folk. Fans should for sure check out this nice Ukrainian band!
Rastaban - 'Moja Dusa (моя душа)' it would be crazy not to have Rastaban on this compilation as their drummer started this project. For me 2013 was the year of Rastaban (great cd, magical gigs...) and 2014 will only confirm that! They have chosen a great song to figure on this compilation, showing of their possibilities!
Restless Feet - 'The Foggy Dew' Sounds from the heart of the Green Isle, performed on fiddle, whistle and banjo; four stirring voices accompanied by strong drums and a tight bass. I love the Irish folk sound with the great voices and a folk party getting started!
SeeD - 'The Portal to Elfland' their self-composed Pagan folk tunes are simply amazing and sound very attractive!
Shantalla - 'The Braemar Poacher' Shantalla is a widely-acclaimed Irish/Scottish band and is the kind of band I want to hear more from. They may always send me their next album!
Sons of O'Flaherty - 'Once Upon A Binge' brings Celtic folk punk like for ex. The Pogues! It's my kind of a party!
Sowulo - 'Lammas' Sowulo is a Dutch pagan band that makes ambient folk music inspired by Germanic mythology. With modern-day instruments they create music that takes you back to the roots of this inspiration.
The Dolmen - 'Torn' has a nice voice and some kind melancholic sound, very folky. A nice one, worth checking out!
The Maggie Whackers - 'I am a man you don't meet every day' The Maggie Whackers is a band of punk folk Celtic music. Learned mixture of traditional Celtic music (Scottish, Irish, Welsh and Breton) drawing its energy and its power from the punk rock, and punctuated by some touches of folk songs. I can hear some Pogues in it and even some 'I am into folk!' A real party song!
The Royal Spuds - 'Duncan McIntyre' The Royal Spuds, which formed in May 2012, produce an extravagant mixture of folk, punk, rock and many other styles. With the addition of traditional folk instruments like accordion, banjo, Irish bouzouki, mandolin and tin whistle on top of the drums, bass guitar and guitars, every song is made to make you party, drink and jump up and down in general. And that is just the best description I can find for this band! Party on!
The Ukrainians - 'Skilky Revolutsiy' The Ukrainians are a mix of East and West, Passion and Power, Tenderness and Dynamism and that is the best way to describe them!
Vedan Kolod - 'The Grey Bird'. It's a great idea to close this magical compilation with Vedan Kolod! They bring us the musical culture of ancient and medieval Russia, a time when instrumental music was closely intertwined with the vocal tradition. Master Valery Naryshkin restores rare Slavic instruments such as the war horn, zhaleyka, bagpipes, drums, gusli, hurdy-gurdy and others. Their repertoire includes original songs based on Old Russian language, authentic and folklore songs of the Siberian people, myths and legends of Western Russia, arranged by Tatyana Naryshkina.
It took me some time to finish this review, but every second was worth it! I hope the goal will be reached, it shows for sure that a lot of people want peace and have a heart. Folk is music for people with a heart and with this one it gets ones heart again! Thanks a lot for this jewel of a compilation!
Here you find an overview of what can be found on our website about The Trolls et Légendes-Festival 2015:
Friday:
Naheulband (f), Feuerschwanz (d), La Horde (b)
Saturday:
Eluveitie (ch), Tanzwut (d), Huldre (dk), Nook Karavan (b)
Promo links:
Sunday:
Corvus Corax (d), Rastaban (b), Cuélebre (sp), Cesair (nl)
Promo links:
These bands will play during daytime:
Gny
A great compilation:
La Guilde Folk - Wild Folk Pagan VOL III with Cesair, Rastaban, Cuèlebre … Click here
Filip VAN MUYLEM
08/05/2014
---