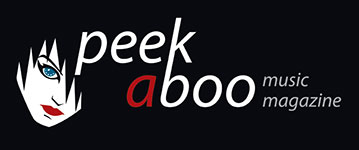 like this cd (ep) review
---
FOR ALL THE EMPTINESS
MT
Music
•
CD (EP)
Dark Electro
•
EBM
[84/100]

10/02/2017, Jurgen BRAECKEVELT
---
For All The Emptiness is the brainchild of singer/composer Jonathan Kaplan. After watching the Apoptygma Berzerk live DVD APBL98 and meeting frontman Stephan Groth in the audience after a show it became clear how much music influenced him and how obvious it was that music can contribute to a better world.
The debut album Axioms was released in 2011. Produced by Yone of Decoded Feedback it was the base of everything. Axioms was quite minimalistic and anti-religion-themed. The new EP MT is produced by Sebastian Komor (Icon of Coil).
With this EP For All The Emptiness brings a mix of dark electro, EBM and IDM. Seduced By A Disease could be by Apoptygma Berzerk. Musically, atmosperically and style wise. But the vocals are deeper.
We find more EBM in You Hurt. After a minute-long intro we are presented with a quite danceable song.
I'll Remember, the third song, reminds us a bit more of synthpop. Nice vocals. Jonathan's voice fits the genre perfectly. Not grotesque but varied enough to captivate attention. And the EP finally takes off with Hearts Against Minds. Up-tempo darkbeats and for sure a dancefloor killer. And, after all bodies have been warmed up properly, the final song of this EP Stronger Than Before is proper EBM as we know and love it by for example VNV Nation.
Conclusion: MT is a good EP. More in the accessible range but still worth listening to. The songs have enough variation and the band bleeds from several different tunes. Which is a blessing.
Jurgen BRAECKEVELT
10/02/2017
---
For All The Emptiness ontsproot aan het brein van zanger / componist Jonathan Kaplan. Na het bekijken van Apoptygma Berzerk's live DVD APBL98 en het ontmoeten van frontman Stephan Groth in het publiek na een optreden werd helemaal duidelijk hoe de muziek hem beïnvloede en hoe duidelijk plots werd dat muziek kan bijdragen aan een betere wereld.
In 2011 verscheen het debuutalbum Axioms. Het werd geproduced door Yone van Decoded Feedback en het diende als basis voor alles te komen. Axioms was vrij minimalistisch en speelde in het thema van anti-religie. De nieuwe EP MT is geproduced door Sebastian Komor (Icon Of Coil).
For All The Emptiness brengt op deze EP een mix van dark electro, EBM en IDM. Seduced By A Disease zou van Apoptygma Berzerk kunnen zijn. Qua muzikaliteit, sfeer en stijl. Maar de vocalen zijn iets dieper.
We ontwaren iets meer EBM in You Hurt. Na een minuut durende intro krijgen we een vrij dansbare song voorgeschoteld.
Met I'll Remember een derde song die iets meer aan synthpop doet denken. Vocaal heel lekker. Jonathan heeft ook een stem die perfect in het genre past. Niet grotesk, maar voldoende divers om boeiend te blijven. En dan komt een démarrage met Heart Against Minds. Uptempo darkbeats en zeker een dancefloorkiller. En nu alle lichamen opgewarmd zijn krijgen we als uitsmijter van deze EP Stronger Than Before, die dan echt te categoriseren valt onder EBM zoals we die kennen van bijvoorbeeld VNV Nation.
Conclusie: MT is een goede EP. In de eerder meer toegankelijke kant van het spectrum, maar zeker het beluisteren waard. De nummers zijn gevarieerd genoeg en de band tapt uit verschillende vaten, wat een rijkdom is.
Jurgen BRAECKEVELT
10/02/2017
---
---