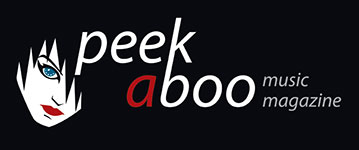 like this movie classics review
---
FRANCIS FORD COPPOLA
Tucker: The Man And His Dreams
Movie
•
Movie classics
Biography
[71/100]

Paramount Pictures
07/05/2015, Didier BECU
---
Without the film, most people would probably never have known that a Tucker Torpedo is an American car, built after World War II. The chance that you see one is rather small, because only 51 pieces were manufactured. Although this almost futuristic looking car was made with discarded pieces of other cars, they were stronger than any other car. There are still 46 of those in the world and two are the property of both producer George Lucas and director Francis Ford Coppola.
The creator of The Godfather-trilogy worked since 1973 on a film adaptation of the life of Preston Tucker (Jeff Bridges). During that time he wanted (how could it be otherwise?) Marlon Brando for the role. As a result of financial struggles, the biopic was never made, until George Lucas was willing to put money in the project in the middle of the 80's. Strange, because Coppola's movies were not exactly what you'd call winners (both The Cotton Club and One From The Heart are sublime, but also flops). Lucas was willing to take the risk but he insisted that Coppola wouldn't make a musicalof it. You do not have to know a lot about film to see that Tucker: The Man And His Dream is actually a variation on Citizen Kane by Orson Welles, with a touch of Frank Capra. The American dream, that dictates that a businessman with an original idea should always be able to follow his dream. In Tucker's case, it was a brilliant idea, but in no time he was boycotted by the Detroit gigants and even dragged to court.
Tucker: The Man And His Dreams is a typical Coppola movie from the 80's. You see that the master to make his movie in the majestic way, but you also notice that he's doomed to go flat on his face. In 1988, the critics were talking about a masterpiece, but today hardly anyone knows that the film ever existed. Shame, because even though the picture occasionally looks slightly dated, you also see a great filmmaker at work who is backed by an almost perfect cast (you see Christian Slater in one of his first roles). If today you look up Francis Ford Coppola' name on the internet, you get an article about wine. Another shame, because Coppola is primarily an unique filmmaker. Tucker: The Man And His Dreams is definitely not his best, but you're crazy if you have never seen it.
Didier BECU
07/05/2015
---
De meeste mensen zouden het wellicht zonder de film nooit hebben geweten, maar de Tucker Torpedo is een Amerikaanse wagen die na de Tweede Wereldoorlog werd gebouwd. De kans dat je er één ziet voorbijrijden is echter klein, want er zijn van het voertuig maar 51 stuks gemaakt. Alhoewel deze bijna futuristisch uitziende wagens zijn samengesteld met afgedankte stukken van andere auto's, bleken ze sterker dan eender welke auto. Er rijden er nog 46 van rond en twee daarvan zijn in het bezit van zowel producer George Lucas als regisseur Francis Ford Coppola.
De bedenker van The Godfather-trilogie werkte al sinds 1973 aan de verfilming van het leven van de fantast Preston Tucker (Jeff Bridges). In die tijd wilde hij (hoe kan het ook anders) Marlon Brando voor de rol. Door allerlei financiële strubbelingen kwam de biopic er nooit, tot in het midden van de jaren 80 George Lucas bereid was om er geld in te pompen. Vreemd, want Coppola's films liepen eigenlijk voor geen meter (The Cotton Club en One From The Heart zijn wel subliem, maar ook flops). Lucas stelde wel als voorwaarde dat Coppola er geen musical zou van maken. Je moet niet veel van film afweten om te zien dat Tucker: The Man And His Dream eigenlijk een variatie op Citizen Kane van Orson Welles met een Frank Capra-kantje is. De Amerikaanse droom die dicteert dat een zakenman met een origineel idee steeds zijn droom moet kunnen bereiken. In Tuckers geval was dat idee ronduit briljant, maar binnen de kortste keren werd hij tegenwerkt (en zelfs naar de rechtbank gesleept) door de autogiganten uit Detroit.
In Tucker: The Man And His Dreams zie je duidelijk de Coppola van de jaren 80 die alles majestueus wilde doen, maar tegelijkertijd merkte dat het grote publiek niet zou toehappen. In 1988 spraken de critici nog van een meesterwerk, maar vandaag is er amper nog iemand die weet dat de film bestaat. Jammer, want ook al is de prent af en toe iets te gedateerd, zie je wel nog een groot cineast aan het werk die wordt geruggesteund door een perfecte cast (je ziet o.a. Christian Slater in één van zijn eerste rollen). Als je vandaag de naam Francis Ford Coppola in Google intikt, dan is het eerste wat je ziet zijn wijnen. Schande, Coppola is in de eerste plaats een uniek cineast. Tucker: The Man And His Dreams is zeker niet zijn beste, maar je bent als cinefiel goed gek als deze nog nooit hebt gezien.
Didier BECU
07/05/2015
---
---