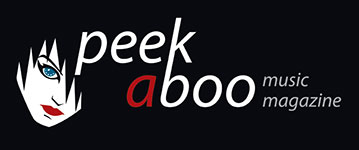 like this movie classics review
---
FRANCOIS OZON
Jeune & Jolie
Movie
•
Movie classics
Drama
[89/100]

Lionsgate UK
11/05/2015, Didier BECU
---
Meanwhile we know that François Ozon loves variety. Not only in terms of style, also in terms of moods. His latest film Une Nouvelle Amie was rather a lightweight that deals in a humorous (almost burlesque) way about travesty. A film that is completely different from his previous one, Jeune & Jolie.
During 90 minutes we follow, divided into four seasons, the story of the handsome seventeen-year-old Isabelle (Marina Vacth). The story starts in the summer and like all girls of her age she wants to discover everything about love. She does that by giving her virginity to a handsome German tourist for whom she has little interest. Once the school year starts, it becomes clear that Isabelle wants to continue this quest. She prostitutes herself with older men. Her mother (GéraIdine Pailhas) doesn't notice a thing. Isabelle leads a double life until the moment that one of her customers (Johan Leysen) dies in her arms.
Jeune & Jolie is about prostitution, but that is not really the issue. According to Ozon, the young teenager could have suffered from anorexia or could be addicted to drugs. Isabelle is just an insecure girl. Although her stepfather loves her, she secretly needs her real father who she has never seen. The girl earns tons of money with her body, although she does not need it. She is simply at odds with herself and selling her body is almost a catharsis.
As it is often the case in films that deal with such topics, Jeune & Jolie was misunderstood. The critics were sharply divided in Cannes, especially because Ozon gave his film a very risky ending (the old widow (Charlotte Rampling) hires the call girl in whose arms her unfaithful husband died). Ozon makes no judgment, the only finger-pointing we seecomes from the desperate mother. How serious the issue might be, Ozon avoids that the film becomesheavy. That is mainly the merit of the young actress Marina Vacth, who previously worked as a model, and now delivers a stunning and fresh performance. A real tip.
Didier BECU
11/05/2015
---
We zijn het ondertussen gewend dat François Ozon van afwisseling houdt. Niet alleen qua stijl, ook qua gemoed. Zijn laatste film Une Nouvelle Amie was eerder een luchtige prent die op een humoristische (bijna burleske) wijze over een travestie gaat. Een film die kaarsrecht tegenover zijn vorige, Jeune & Jolie, staat.
Anderhalf uur lang volgen we, verdeeld in vier seizoenen, het relaas van de knappe zeventienjarige Isabelle (Marina Vacth). Het begint in de zomer en net zoals alle meisjes van haar leeftijd wil ze de liefde ontdekken. Ze doet dat door zich te laten ontmaagden door een knappe Duitse toerist waarvoor ze nauwelijks interesse heeft. Eens het schooljaar start, wordt duidelijk dat Isabelle verder wil met haar zoektocht. Ze doet dat door zichzelf te prostitueren met veel oudere mannen. Haar moeder (GéraIdine Pailhas) heeft niets in de gaten. Isabelle leidt een dubbelleven tot op het moment dat één van haar klanten (Johan Leysen) in haar armen sterft.
Jeune & Jolie gaat wel over prostitutie, maar dat is eigenlijk niet het onderwerp. Volgens Ozon kon de jonge tiener evengoed aan anorexia lijden of aan drugs verslaafd zijn. Isabelle is een onzeker meisje dat zich niet goed in haar vel voelt. Ook al bekommert haar stiefvader zich om haar lot, heeft zij heimelijk nood aan haar echte vader die ze nooit meer ziet. Het meisje verdient tonnen geld met haar lichaam, alhoewel ze de poen helemaal niet nodig heeft. Ze ligt gewoon met zichzelf overhoop en het verkopen van haar lichaam wordt bijna een catharsis.
Zoals dat wel vaker gaat in films met een dergelijk onderwerp, is ook Jeune & Jolie niet altijd goed begrepen. De kritieken in Cannes waren sterk verdeeld, vooral omdat Ozon het aandurfde om zijn film een bijzonder gewaagd slot te geven (de oude weduwe (Charlotte Rampling) huurt de callgirl in wier armen haar ontrouwe man is gestorven). Ozon velt geen enkel oordeel, het enige wijzende vingertje dat we zien is van de hopeloze moeder. Hoe loodzwaar het onderwerp ook is, maakt Ozon er toch een vrij luchtige film van. Dat is in hoofdzaak de verdienste van de jonge actrice Marina Vacth die wel eerder als model voor de camera stond, maar toch een verbluffende, frisse en goede vertolking neerzet.
De enige extra's die je op de Blu-ray op de Britse uitgave (Lionsgate) vindt, zijn interviews met zowel Ozon als Vacth. Het gesprek met de jonge actrice verloopt hyperzenuwachtig, en je ziet duidelijk dat het jonge meisje nog volop onder de indruk is van het Cannes-circus. Heel wat interessanter is het gesprek met Ozon die vertelt dat hij tijdens de opnames van Dans La Maison besefte dat hij opnieuw zin had in het maken van een film met jongere acteurs. Uiteraard hemelt Ozon (terecht) het acteertalent van Vacth op. Ook licht hij toe waarom hij voor Charlotte Rampling koos in de eindscène. In feite wilde hij Catherine Deneuve, maar dan zou iedereen aan Belle De Jour denken. Nu heeft iedereen het over The Night Porter, tja…
François Ozon is zonder twijfel de regisseur bij uitstek die arthouse en commercie perfect kan laten samenvloeien. Jeune & Jolie is opnieuw zo'n film waarover je achteraf heel wat kan napraten, zonder dat de cineast vergeet dat de kijker graag een zak popcorn op schoot wil.
Didier BECU
11/05/2015
---
---