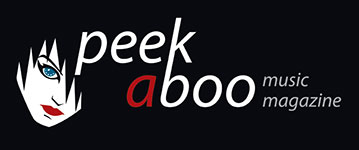 like this movie review
---
FRANCOIS OZON
Une Nouvelle Amie (FilmFest Ghent 2014)
Movie
Comedy
•
Drama
Filmfest Gent
21/10/2014, Didier BECU
---
You definitely can say that François Ozon has all the right reasons to consider himself as the true successor from François Truffaut. Ozon also almost delivers every year a movie, gives them a delicious French stamp and just like Truffaut he uses all different styles.
Last year Ozon told the touching story of a teen prostitute in Jeune & Jolie, and with his newest movie he also seeks the side of society that is considered by some as not normal. This time the French director tells us the story of a transvestite (an excellent casting for Romain Duris) and especially the way his friends and neighborhood handle this. Ozon doesn't opt for the usual clichés we know from that type of movies, but wraps this drama in an almost modern Tim Burton-fairy tale. The pastiche colors could come right out of Potiche with Catherine Deneuve. Even if there's a lot of inner tension in the script that's been based upon a novel by British writer Ruth Rendell, the movie never feels that way. Apart from an astonishing Romain Duris (never thought I would write that!), there's also the charming excellence from new star Anaïs Demoustier who performs the role of Claire, the girl who tries to help her friend over his identity crisis.
The sixteenth movie from Ozon is another winner and you can bet your money on it that Une Nouvelle Amie will end up high in our list of 2014.
Didier BECU
21/10/2014
---
Je zou gerust kunnen stellen dat François Ozon meer en meer de waardige opvolger wordt van naamgenoot François Truffaut. Ozon levert bijna ieder jaar een film af, drukt daarop een heerlijke Franse stempel en goochelt net als Truffaut met allerlei stijlen.
Vorig jaar bracht Ozon het ontroerende relaas over een tienerprostituee in Jeune & Jolie, en met zijn nieuwste prent marcheert hij wederom aan de rand van de maatschappij. Deze keer gaat het om een travestie (eigenlijk een meer dan ideale rol voor Romain Duris) en vooral hoe de maatschappij daarmee omgaat. Ozon verkoos niet de ondertussen net iets te platgetreden clichés van de holebifilms, maar verpakt de dramatische hoogtepunten in een modern sprookje die bijna in een Tim Burton-sfeertje baden. De pastiche kleuren kunnen zo uit Potiche komen en ook al zit er enorm veel drama in het scenario verwerkt (dat trouwens losjes is gebaseerd op een verhaal van de Britse schrijfster Ruth Rendell) lijkt het allemaal eerder luchtig. Naast een bijna geniale Romain Duris schittert ook Anaïs Demoustier als Claire die probeert haar vriend zijn identiteitscrisis te doen overwinnen.
De zestiende film van Ozon is wederom een schot in de roos en nu al voorbestemd om zeer hoog in het lijstje van 2014 te belanden.
Didier BECU
21/10/2014
---
---