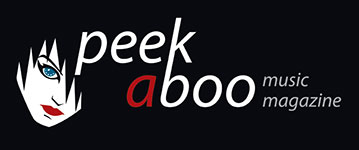 like this cinema review
---
FRANK MILLER & ROBERT RODRIGUEZ
CINEMA: Sin City: A Dame To Kill For
Movie
•
Cinema
Action
29/09/2014, Didier BECU
---
Exagerrating is never good. We're surely not the ones who invented this advice but it seems like Robert Rodriguez never heard these words before. Ten years ago he created with comic writer Frank Miller Sin City: a movie that is excellent in all its senses. Totally out of the blue, the Troublemaker Studios-founder decided to come up with a sequel, even in a feared 3D-version! Those who saw his Spy Kids definitely are aware of the fact that Rodriguez knows no limits in using this technique. Something he also did in Sin City: A Dame To Kill For.
You can't say he was economical with his story lines either. You will ask yourself more than once what's the use of some characters that feature in this new story that once again is co-written by Miller. No need to worry about that. During the movie it all seems like a mess, but everything fits perfect in the end!
Everything in this comic-action hybrid is connected to Ava (Eva Green): a femme fatale who manages to let fight beefcakes Manute (Dennis Haysbert) and Marv (Mickey Rourke) for her. She can also use the help from her ex-husband Dwight (Josh Brolin). The purpose of her action is that she ends up alone, so she can profit from the royal heritage from her current husband. Apart from all that action, you'll also notice stripper Nancy (Jessica Alba) who hasn't forgotten her dead lover Hartigan (Bruce Willis). Of course this beauty is seeking for revenge! So many stars in one movie? Well, you can add get Powers Boothe, Joseph Gordon-Levitt, Rosario Dawson, Ray Liotta, Stacy Keach, Juno Temple and Lady Gaga to that!
It looks all complicated (and in a way it is), but at the end of the day everybody dies in Sin City. The violence is again typical Rodriguez, so again an over the top Machete-style. The problem however is that you never get connected with the characters, and so you simply don't care who's shooting who! The animation itself is hip, but ugly too. The characters are vague and somewhere it feels like the camera is always searching for Eva Green's boobs or Jessica Alba's behind. There's nothing wrong with that, but these beautiful sights aren't film art.
Is the sequel from Sin City that bad? No, it fits perfect to what the new generation wants: flashy images and brains at level zero!
Didier BECU
29/09/2014
---
Overdaad schaadt. Het is een eeuwenoude gezegde dat nog steeds een waarheid als een koe is , alleen vrezen we dat Robert Rodriguez er nog nooit van heeft gehoord. Bijna tien jaar geleden schiep hij samen met striptekenaar Frank Miller het technisch verbluffende Sin City. Tot ieders verbazing is de bezieler van de Troublemaker Studios er nu plots met een tweede luik, zelfs in de gevreesde 3D-uitvoering. Wie ooit Spy Kids van Rodriguez zag, weet dat hij als geen ander graag overdrijft met deze effecten en dat voel je tevens in Sin City: A Dame To Kill For.
Ook met de verhaallijnen zijn Miller (want jawel, ook hij hielp weer mee) en Rodriguez allesbehalve zuinig geweest. Je vraagt je gaandeweg de film wel af wat het nut is van bepaalde personages, toch vallen de puzzelstukjes op het einde mooi in elkaar.
Het grootste gedeelte van deze comic-actiefilmhybride draait om Ava (Eva Green): een femme fatale die de kleerkasten Manute (Dennis Haysbert) en Marv (Mickey Rourke) voor haar laat vechten. Ook de hulp van haar ex-man Dwight (Josh Brolin) komt hier goed van pas. Het doel van dit alles is dat zij alleen achter overblijft om zo de royale erfenis van haar man te kunnen opstrijken. Tussen al dat geweld loopt ook nog stripper Nancy (Jessica Alba) rond die de dood van haar geliefde Hartigan (Bruce Willis) nog lang niet is vergeten. Zo veel sterren in één film? Wel, je mag daar ook nog Powers Boothe, Joseph Gordon-Levitt, Rosario Dawson, Ray Liotta, Stacy Keach, Juno Temple en zelfs Lady Gaga aan toevoegen!
Het lijkt misschien een ingewikkeld kluwen (dat is het ook hoor!), maar uiteindelijk sterft iedereen in Sin City. Het geweld is zoals we van Rodriguez gewoon zijn, in pure Machete-stijl dus. Wel wordt het zo afstandelijk gefilmd dat het je eigenlijk wat koud laat. De animatie is wel hip, maar tevens lelijk. De karakters zijn nauwelijks uitgediept en de camera's lijken altijd wel in de richting van Eva Greens tempel of Jessica Albas poep te gaan. Neen, erg is dat zeker niet, alleen maak je daarmee nog geen filmkunst.
Is de sequel van Sin City dan zo slecht? Neen, het past perfect in het stramien van wat de huidige popcorngeneratie wil: flashy beelden en het verstand op nul!
Didier BECU
29/09/2014
---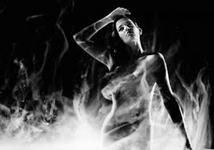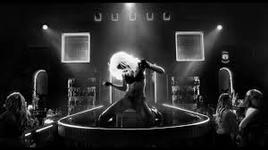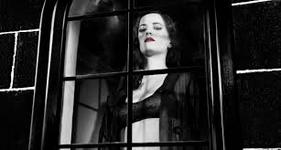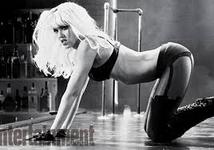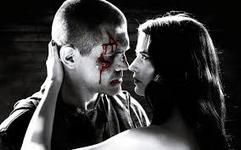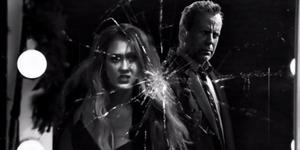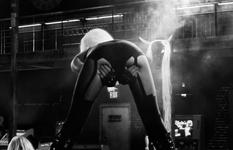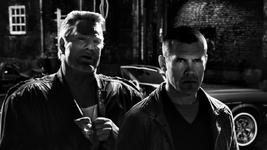 ---