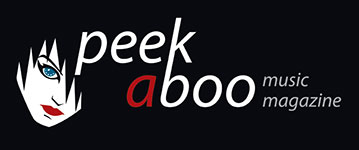 like this movie review
---
FRANK VAN MECHELEN
W. Witse De Film
Movie
Detective
[65/100]

Lumičre
12/08/2014, Didier BECU
---
In Flanders Witse needs no introduction as during nine years this detective solved a crime every Sunday evening on national television. With such a fact the makers thought that a film version would score either, but in the end only 33.000 visitors bought a ticket. No need to tell that the movie has become an immense flop and that the makers had something different in mind before they started this project. Not in the least, actor Hubert Damen who said a definite farewell to the character that made him a Flemish icon.
It took a while before the actor actually agreed to participate in a film version as according to him making a movie only has sense if it's done good. In the end the directing from Frank Van Mechelen and a script fromWard Hulselmans (the man who invented Witse) could convince him. The famous detective definitely deserved a bigger success than this to end his career, but as movie itself Witse can be proud. The film adventures from Werenfried Witse (so that's why the "W." is included) can compete with most of his Scandinavian colleagues (at least if you don't mention Milenium or The Bridge). With this idea in mind it's not a surprise that Lumière, the label of labels in detective world, has released this DVD.
In W. Witse De Film we are launched in the last days of his life. Before the retired detective can forever lay down his head, he has to solve a mystery in West-Flanders. It's not an usual murder case as the victim is Witse's own niece who was brutally murdered by a pervert serial killer who already has made other victims. The investigation has been put on hold because British authorities are preparing themselves on the celebration of the 100th anniversary of the First World War. They are not keen on seeing police officers doing researches on soldier's graveyards why the eye of the whole world is watching them. Witse is of course Witse and for him rules are made to be broken!
In Flanders everybody knows the character of Witse. Even those who are not keen about the series must admit that the personage is made for Hubert Damen. Nobody could do it better! The rest of the cast plays on automatic pilot, but deliver decent acting work (for instance Wim Opbrouck or Katelijne Verbeke). Some viewers were upset that the movie contains too many brutal scenes (the story deals about sexual multilation and sadomasochism), but that's what makes this movie so much more intriguing than the original series. The film is raw and hard, just like the main character. The fact that grandpa wants to take his grandchildren to the movies has been neglected and that is probably the main reason why the movie failed in financial terms. Artistically it's something different. Nah, don't take us wrong. We're not going to crown Frank Van Mechelen as the Flemish version of David Fincher or Michael Mann, but W. Witse De Film is a good police movie that deserves a second chance on DVD. Give it now as the movie is now out on Lumière.
Didier BECU
12/08/2014
---
Het is jammer om vast te stellen, maar W. Witse De Film is wellicht één van de hardste dobbers die de Vlaamse filmwereld ooit heeft moeten ondergaan. In tijden dat bijna het hele land een bioscoopkaartje voor de onnozele perikelen van enkele amateurvoetballers kocht, moest Vlaanderens bekendste speurneus zich met 33.000 bezoekers tevreden houden. Een cijfer dat zich boekhoudkundig als een gigantisch verlies vertaalt. Nochtans hadden de makers er zich heel wat anders van voorgesteld, niet in het minst Hubert Damen zelf die hiermee zijn personage na negen succesvolle seizoenen definitief vaarwel zegde.


Het heeft een tijdje geduurd vooraleer de acteur toezegde, want volgens Damen heeft het maken van een film alleen zin als je het goed doet. De regie van Frank Van Mechelen en een script van Ward Hulselmans (de man die Witse bedacht) kon hem evenwel overtuigen. Qua kijkcijfers verdiende de rechercheur zonder twijfel een beter afscheid, maar als film zelf mag de speurneus er zich best trots op wanen. De bioscoopversie van Werenfried Witse (vandaar die W. dus!) heeft wel wat tekortkomingen, maar mag zich gerust met zijn Scandinavische collega's meten (ten minste zolang je het niet over Milenium of The Bridge hebt!). Het is dan ook geen verrassing dat Lumière, de detectiveleverancier bij uitstek, deze dvd uitbrengt.


In W. Witse De Filmbeleven we werkelijk de laatste dagen van de eigenwijze detective. Alvorens de ondertussen gepensioneerde man uit Halle zijn laatste adem mag uitblazen moet hij eerst wel nog een mysterie in de Westhoek oplossen. Het is niet zo maar een moordzaak, het slachtoffer is namelijk zijn bloedeigen nichtje die hij nooit heeft gekend. De tiener is het slachtoffer van een sadistische moordenaar geworden, maar in het kader van de nakende viering van de Eerste Wereldoorlog willen de Britten liever niet dat de politie de soldatenkerkhoven afzet met bordjes. Witse zou natuurlijk Witse niet zijn moest hij de regeltjes niet overtreden.


Witse moet aan geen enkele Vlaming meer worden voorgesteld en zowel vriend als vijand moet toegeven dat het personage van de detective op Hubert Damens lijf is geschreven. De rest van de cast (bijv. Wim Opbrouck of Katelijne Verbeke) speelt op automatische piloot, weliswaar op een zeer degelijk niveau. Er werd heel wat kritiek geuit op het feit dat de film veel te veel gruwelijke scènes bevat (het gaat om seksuele verminkingen en sadomasochisme), maar het siert net Frank Van Mechelen dat hij van zijn film geen uitstapje met de familie wilde maken. De film is rauw en hard, net zoals het hoofdpersonage zelf. Met het feit dat opa de kleinkinderen niet mee naar de bios kan nemen wordt dus geen rekening gehouden en dat is misschien wat uiteindelijk de film heeft genekt, maar wel niet qua artistieke waarde. Neen, begrijp ons niet verkeerd. Frank Van Mechelen is plotseling niet de Vlaamse David Fincher of Michael Mann geworden, wel heeft hij met W. Witse De Film een verdienstelijke politiefilm afgeleverd. Dat verdient dus op zijn minst een herkansing bij de dvd-release. Nu uit op Lumière.
Didier BECU
12/08/2014
---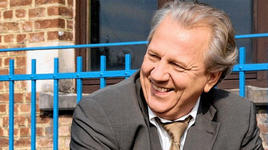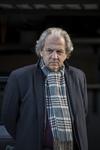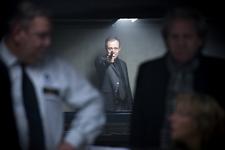 ---