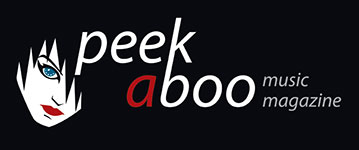 like this article review

---
FRANK WEYZIG (BORN FOR BLISS)
Meeting A Starman (David Bowie)
Article
20/01/2016, Marija BULJETA
---
Well, Peek-A-Boo said it was going to be a David Bowie-month when the Thin White Duke was still alive. Of course we didn't know back then that it should turn out in a month of memories. Here's the story of Frank Weyzig, the man behind Born For Bliss who met him during his Clan Of Xymox-days.
This past week, Facebook became Bowiebook. It really moves me to read all these posts of so many different people honouring David Bowie. I remember my own special Bowie moment that now seems much more precious to me than ever before. . In 1989 during our "Twist Of Shadows" tour we played with Xymox in Los Angeles. I forgot which venue we played, but there was a rumor that someone famous was in the audience… In Los Angeles we were sharing the same hotel with The Godfathers. The next day, some of our group went to their after party and then suddenly... there he was. I was standing face to face with my hero, the man who changed my world and inspired me to become a musician...
"I enjoyed the show, great gig", he said. Of course I was in shock and I was almost paralyzed and all I could mutter was a stuttered 'thanks'... We shook hands and without even realizing it I must have squeezed his hand very strongly because all I wanted was to just hold his hand forever and never let go... He smiled and very gently he pulled back his hand as if he didn't want to spoil my moment of eternal happiness... Then he just turned around and walked away and I just stood there for the next couple of minutes as if struck by lightning, speechless...
My devotion for Mr. Bowie and my absolute adoration of his talent and music... How did this happen? When I was a kid, I wasn't really thinking of becoming a musician until I heard David Bowie on the radio for the first time. It was as if a door to a new universe opened up to me. Songs like Starman and Moonage Daydream literally changed my life and The Rise and Fall of Ziggy Stardust and the Spiders from Mars became my all-time favourite rock album. Not only David Bowie became my number one hero, but also Mick Ronson became my hero guitar player. I no longer wanted to be a kid. I wanted to grow up to be just like them...
Marija BULJETA
20/01/2016
---
Een paar dagen voor het fatale moment kondigde Peek-A-Boo aan dat januari een ​​David Bowie-maand zou worden. Natuurlijk wisten we toen nog niet dat het een maand van herinneringen zou worden.
Hier is het verhaal van Frank Weyzig, het brein achter Born For Bliss, die The Thin White Duke tijdens zijn Clan Of Xymox-dagen ontmoette.

De afgelopen week werd Facebook een Bowiebook. Het deed me echt iets om al die berichten van zoveel verschillende mensen te lezen die David Bowie wilden eren. Ik herinner me mijn eigen speciale Bowie-ogenblik dat nu veel meer waard lijkt dan ooit tevoren. In 1989 speelden we met Clan Of Xymox onze Twist Of Shadows tour in Los Angeles. Ik ben vergeten welke zaal het was, maar naar het schijnt was er een beroemd iemand aanwezig. In Los Angeles zaten wij in hetzelfde hotel als The Godfathers. Een paar groepsleden wilden naar een afterparty van hun gaan, de dag nadien. En plots stond hij daar! Ik stond oog in oog met mijn held, de man die mijn wereld veranderde en mij inspireerde om zelf ​​muzikant te worden...

"Ik heb genoten van de show, fantastisch optreden", zei hij. Natuurlijk was ik in shock, ik was bijna verlamd en ik kon alleen maar een bedankje mompelen. We hebben elkaar de hand geschud en zonder het te beseffen moet ik heel sterk zijn hand hebben vastgehouden, net alsof ik die nooit meer wilde loslaten. Hij glimlachte en heel zachtjes trok hij zijn hand terug, alsof hij mijn geluksmoment niet wilde kapot maken... Toen draaide hij zich gewoon om en liep weg. Ik stond er de komende paar minuten sprakeloos bij, alsof ik door de bliksem was getroffen.

Mijn fascinatie voor David Bowie en mijn aanbidding van zijn talent en muziek... Hoe kon dit gebeuren? Toen ik een kind was, had ik eigenlijk geen seconde gehoopt dat ik muzikant zou worden, totdat ik David Bowie voor de eerste keer op de radio hoorde. Het was net alsof er een deur naar een nieuwe wereld voor mij openging. Nummers als Starman en Moonage Daydream hebben letterlijk mijn leven veranderd en The Rise and Fall of Ziggy Stardust and the Spiders from Mars werd mijn absolute favoriete rockalbum. Niet alleen David Bowie werd mijn grote held, ook gitarist Mick Ronson. Ik wilde niet langer een ​​kind zijn, ik wilde net als zij zijn…
Marija BULJETA
20/01/2016
---