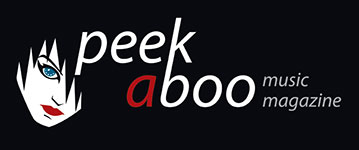 like this movie classics review
---
FRANTISEK VLACIL
The White Dove
Movie
•
Movie classics
Coming Of Age
•
Drama
•
Nouvelle Vague
[80/100]

Second Run DVD
28/10/2013, Didier BECU
---
František Vlácil (1924-99) is seen by many film buffs as one of the most important filmmakers from the Czech Republic, some even claim that Marketa Lazarova from 1967 is the most important movie from that country. Despite all this, the director is hardly known outside Czech the borders. Once and will you can see his work at international filmfestivals that are promoting filmmakers with an other voice or some say he's as genius as Tarkovsky, but that's all the glamour he got so far. Second Run DVD tries to change that by publishing the work from this East European director. The first offering is Vlácils debut The White Dove that came out in 1960 and which won an award in Venice for the best cinematography.

Before The White Dove František Vlácil directed some animation movies and documentaries, but from the 50's on he wanted to make complete movies. That's far from being easy as the directors were under pressure by the Soviets and lots of movies were immediately banned. The Czech Nouvelle Vague (with Milos Forman being the most well know) had it very hard to find the right subject. They could rely on classic novels, dig out some historic events or just basing themselves on universal themes. Vlácil choose the latest option as he wanted to transform poetry into film. With this the director created some freedom as somewhere it's everyone's freedom to interpret the things they want. For some the white dove is a symbol for the crippled child who wants to get away from his wheelchair, while others say the dove represents the desire to fly away from the Soviets. Whatever the truth might be, almost every scene is fully analysed and those theories you can find back in the accompanied booklet that counts more than 20 pages.

You can definitely see in his art that František Vlácil is a painter. Not only stylewise, but also in the way he works as he first draws the whole movie before directing: talkin' about real storyboards! The movie starts with a man sitting on a traffic board that points out the direction to Charleroi. It's indeed in Belgium that the story starts as lots of doves are send to The Baltic Sea. One of the persons who are awaiting their dove is the young
Susanne (Katerina Irmanovová), but her bird got lost and ends up in Prague. It's the little Misa (Karel Smyczek) who discovers the bird. There is an intense friendship between the two, but the healthier the bird gets, the more he wants his freedom back.
Due to its similar subject this movie got compared a lot with Kes by Ken Loach in where a young boy seeks friendship with a wild bird. Stylewise it's a total different thing as František Vlácil uses lots of compositions that are influenced by Ingmar Bergman. The scenes at the beach could have come out of The Seventh Seal. František Vlácil not only uses his skills of drawing, he also captures the beauty of Praguie into his work. The movie is touching, beautiful and of course something to think about.

As a bonus you can find the brilliant short movie Josef Kilián (Postava k podpírání) which is directed by Pavel Jurácek and Jan Schmidt. Jurácek is one of the most important persons from the Nouvelle Vague-movement in the Czech Republic as he penned down the scripts for Ikarie XB 1 (Jindrich Polák), Daisies (Vera Chytilová) and A Jester's Tale (Karel Zeman). His own Josef Kilián was made in the early 60's, but due to censorship it lasted till 1968 before the public saw his work. Even that is an exaggeration as there weren't that many people around who saw it in the end. A real pity as this a fine example of absurd realism. The protagonist got lost in different Kafkaesque situations. He rents a cat in a shop, but the next day he discover that there's never been a shop like that. The two directors often criticize (or even parodying) the Soviet-politics. It's a short movietrip, but one that stays in the head for a very long time.

This dvd is an absolute must for lovers of East-European cinema. I guess arthouse is the only category it fits in, but the two films aren't difficult at all. The White Dove is a touching fairy tale with a political twist and as a bonus you'll get an amazing short movie.
Didier BECU
28/10/2013
---
František Vláčil (1924-99) wordt volgens heel wat Tsjechische filmkenners als de grootste cineast van zijn land beschouwd (en Marketa Lazarova uit 1967 meteen de beste Tsjechische film), toch is hij buiten de grenzen van Tsjechië nauwelijks bekend. Af en toe doken zijn films wel eens op in de programmatie van obscure filmfestivals of werd zijn werk wel eens vergeleken met dat van Tarkovsky, maar daar houdt het eigenlijk bij op. Second Run DVD probeert daar nu wat verandering in te brengen door het werk van deze Oost-Europeaan in een opgepoetste versie op dvd uit te brengen. De eerste in het rijtje is Vláčils debuut The White Dove uit 1960 dat in datzelfde jaar in Venetië met een award voor beste fotografie werd bekroond.
Voor The White Dove had František Vláčil al een paar animatiefilms en documentaires gedraaid, maar vanaf de jaren 50 wilde de Tsjech volwaardige films gaan maken. Echt gemakkelijk was dat niet, want het land stond onder streng toezicht van de Sovjets en het gebeurde geregeld dat een film werd verbannen. De Tsjechische nouvelle vague waarvan Milos Forman de bekendste is had het zeer moeilijk om de juiste onderwerpen te vinden die de Sovjets goedkeurden. Veel keuze was er niet: men kon klassieke romans verfilmen, men kon zich toespitsen op geschiedkundige gebeurtenissen ofwel nam men gewoon een universeel thema. Vláčil koos voor het laatste. Naar eigen zeggen wilde hij poëzie in filmvorm brengen en daarmee eigent de regisseur zich meteen wat extra vrijheid toe, want het staat iedereen vrij om met een eigen interpretatie voor de dag te komen. Dat geldt ook voor de symboliek van The White Dove. De ene kijker zal de duif als symbool zien voor de drang die de gehandicapte jongen heeft om te willen lopen, terwijl anderen de vogel zullen beschouwen als de wil om weg te vliegen, ver weg van het Sovjet-regime. Over iedere scène bestaat er wel één of andere analyse en die vind je allemaal terug in een bijbehorend boekje van zo'n twintig bladzijden.

In zijn films zie je duidelijk dat František Vláčil een schilder is. Niet alleen qua stijl, maar ook qua werkwijze omdat de Tsjech bijna zijn hele film eerst tekende… Over echte storyboards gesproken dus! De film begint met een man die op een verkeersbord zit die de richting naar Charleroi aanduidt. Het is inderdaad in België waar een hele resem reisduiven in de richting van de Baltische Zee wordt losgelaten. Een van de mensen die haar duif verwacht is de jonge Susanne (Kateřina Irmanovová), maar de vogel vliegt verloren en komt niet bij haar terecht. Wel belandt de duif ergens in Praag en wel bij de kleine Misa (Karel Smyczek). Het ventje zit aan een rolstoel gekluisterd en na een tijdje ontstaat er een innige vriendschap tussen hem en de gewonde duif. Naarmate de vogel gezond wordt, neemt ook zijn drang naar de vrijheid toe.

De film wordt (wellicht door het onderwerp) wel eens vergeleken met Kes van Ken Loach waarin een arme jongen vriendschap zoekt met een roofvogel. Qua filmstijl gooit František Vláčil het weliswaar over een andere boeg. Geregeld gebruikt de Tsjech Bergman-achtige composities. Het is zelfs zo dat de strandscènes verdraaid veel op fragmenten uit The Seventh Seal lijken. František Vláčil maakt niet alleen gretig gebruik van zijn eigen tekentalent, ook de schoonheid van Praag wordt benut om prachtige plaatjes te schieten. Als je zo'n film toch in een hoekje moet duwen dan zal arthouse wellicht de juiste plaats zijn, toch kun je The White Dove ook gewoon als een prachtige fabel zien. Ontroerend, prachtig en natuurlijk ook om over na te denken.

Als toemaatje vind je op deze dvd ook nog de kortfilm Josef Kilián (Postava k podpírání) van het duo Pavel Juráček en Jan Schmidt. Juráček is één van de belangrijkste figuren van de Tsjechische nouvelle vague die onder andere de scenario's schreef van Ikarie XB 1 (Jindřich Polák), Daisies (Věra Chytilová) en A Jester's Tale (Karel Zeman). Zijn eigen Josef Kilián was wel in het begin van de jaren 60 gemaakt, maar bleef tot in 1968 door de Sovjets verbannen. Zelfs toen de kortfilm werd vrijgegeven waren er maar weinig mensen die hem hebben gezien. Ten onrechte, want hij is een prachtvoorbeeld van absurd surrealisme. De protagonist Josef Kilián komt in een heleboel kafkaiaanse situaties terecht. Zo brengt hij een bezoek aan een winkel die katten verhuurt en stelt de volgende dag vast dat die plaats gewoon niet eens bestaat. Dit bizarre (maar intrigerende) verhaal heeft wat gelijkenissen met De Komst Van Joachim Stiller, een televisiefilm die gemaakt werd naar het gelijknamige boek van Hubert Lampo. De makers houden zich niet in om de spot te drijven met het Sovjet-regime, zo belandt de verwarde man in een kelder vol protestborden die nog in betogingen voor een beter leven werden gebruikt. Een korte filmtrip die beslist de moeite waard is.

Deze dvd is een absolute must voor de liefhebber van Oost-Europese arthouse, alhoewel de twee films die op dit schijfje staan verre van moeilijk zijn. The White Dove is een aangrijpend sprookje (weliswaar sterke politiek getint) van een kreupele jongen die zich om een gewonde witte duif bekommert. Als extra bonus heb je ook nog de kortfilm Josef Kilián waarin het gelijknamige personage in een labyrint van kafkaiaanse situaties terechtkomt.
Didier BECU
28/10/2013
---
---