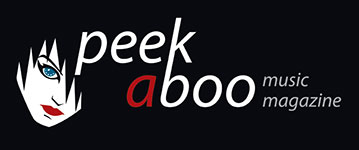 like this cd review
---
FRIENDS OF ALICE IVY
The Golden Cage and it's Mirrored Maze
Music
•
CD
Avant-garde
•
Dark Wave
•
Ethereal / Heavenly Voices
•
Gothic
•
Neoclassical
•
New wave
[96/100]

12/08/2014, Filip VAN MUYLEM
---
This one is like homecoming! 3 Years ago I reviewed these folks, it was my first review for Peek-a-Boo and since then I got like one EP/CD a year from them and keep track as I still love their music and today I get another chance to talk about them...
The main idea of this album is the way scientists, thinkers and dreamers perceived the notion of interplanetary exploration in the eighteenth century. That science could inspire wonder and imagination is magical...
'The Aerial Mariners' is the first track and it's a beauty with a magical sound, very ethereal and relaxing. I think I hear a harp, something that sounds like a violin, some percussion and the angelic voice of Kylie. The dream has started, we stepped on and fly away... This track is slowly building up the tension, taking us higher up in the thin air. I absolutely adore the cello in the beginning of 'Song of Lyra', just as the percussion.
It sounds a bit sacred, almost with a touch of the1700-era. 'Miranda' has a more elaborated sound, still the sacred sound is there! It also feels to be a very emotional track, very moving and very ethereal. More emotions come with 'False Fox'. This one really gives me that 'wow' feeling and calms me down. I really feel good and zen after this one. All the instruments create a magical peace and a magical safe haven! A bit more up-tempo is 'The Sky of the Bright Unfoldings' and with a louder and more activated sound. The sacred feeling is still there at some point I even get a 'Hooverphonic' feel (just check it out). More ethereal pearls are 'Igraine' and 'Oars Under Glass'. It all ends with the greatest ethereal pearl of all: 'Song of the Willows'.
It was a magical trip, I enjoyed it very much!
Filip VAN MUYLEM
12/08/2014
---