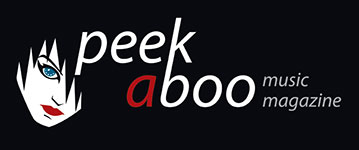 like this cd review
---
FROM THE FIRE
Through The Oceans Of Time
Music
•
CD
Acoustic
•
Dark Pop
[74/100]

SwissDarkNights
09/12/2016, Didier BECU
---
Now something completely different. Simply because Through The Oceans Of Time by From The Fire is an album you rather love or just can't handle. Note that we didn't use the word "hate", as actually you can't dislike it, but you might say that this is not your cup of tea because this music actually forces the listener to listen. It looks quite normal to say, but these days such things are not. And no, we haven't found just another obscure band to confront you with, as From The Fire actually hosts a well known name, at least if you're familiar with goth rock.

Does the name Michele Piccolo ring a bell? Nah, we're not talking about the famous French actor who almost has the same name, but about the vocalist and guitarist of Burning Gates, the legendary Italian goth rock act that made name in the scene since 1994. Recently, Strobelight Records released the compilation Shadows Of The Past: A Retrospective 1995-2001, which gives a perfect overview of Burning Gates' career, and now there is an album by From The Fire which can actually be considered as a solo project by Michele.
The music by From The Fire sounds dark as well, but it's far away from the typical goth rock sound Michele makes with his band, even if the singer picked up some old Burning Gates songs like Prisoner, Twilight, River In Flood or Shadows Of The Past, featured in a quite different (almost unstripped) version.
All 14 songs here are acoustic, and sung by Michel. Don't expect campfire songs, as you can hear regularly some brutal guitar outbursts, while the atmosphere is utterly black. Think of Dream City Film Club, if you can remember it.

The music by From The Fire is original enough to stand without well known references, but as everyone needs them before they check out something, we'd say: imagine a sound that's created when Nick Cave drunk some whiskeys and then joined New Model Army. Talking about having a creative imagination!

But joking aside, even if you're not that keen on acoustic songs, you better give Through The Oceans Of Time a chance as you might actually like it!
Didier BECU
09/12/2016
---