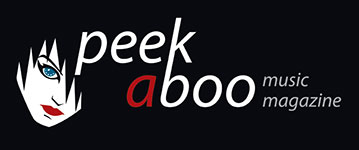 like this cd review
---
FUNERARY CALL
The Mirror Reversed II
Music
•
CD
Dark Ambient
[80/100]

Cyclic Law
26/05/2015, William LIÉNARD
---
After The Mirror Reversed I (2013), the Canadian black ambient band Funerary Call continues its journey through the dark caverns of the nether world on the follow-up album The Mirror Reversed II. The sound palette of the sole and 46 minutes long track is dark and mysterious, and it is built with a lot of synth drones. Deep tones serve as a stepping stone for wisps of shrill sounding and abrasive drones, which elsewhere sound as bells, harps, gentle winds and haunting sounds that resemble the shadow of a human voice. You can imagine a journey through deep and dark valleys or through mysterious tunnels into the unknown.
The Mirror Reversed II is quiet in terms of pace, with an ebb and flow of the most diverse electronic noise, ambient and dreamy and then suddenly dark and obscure with emphatic echoes and reverb, humming, gurgling and rumbling, sometimes as low-hanging storm clouds, other times as overhead helicopters. Occasionally there is silence to accentuate the effect of new added sounds and prudent, woody percussion. The material suggests rest, but also anxiety, fear even, but it is not overly loud or dangerous. The sound is always clear and detailed, and that is a surprise in this genre, because quite a few artists assume that it always has to end in a cacophony of noise. In that respect, The Mirror Reversed II is not only restrained with a controlled balance between feasible and expedient, but also between meaningful and effective.
If it does not need to rattle like machine guns or whiz like jet fighters and may sound atmospheric and ambient, then this album definitely is a good choice.
Released on 500 copies via www.cycliclaw.com
William LIÉNARD
26/05/2015
---
Na The Mirror Reversed I (2013) is er nu de opvolger The Mirror Reversed II, waarop De Canadese blackambientband Funerary Call z'n tocht door de donkere krochten van het ondermaanse voortzet. Het geluidspalet van de ene ruim 46 minuten durende track, is donker en mysterieus en wordt opgebouwd met een veelheid van synthdrones. Diepe tonen dienen als opstapje voor slierten van schelklinkende en schurende drones, die elders dan weer klinken als klokken en harpen, met zachte windvlagen tussendoor en spookachtige geluid dat lijkt op de schaduw van een menselijke stem. Je kan je een tocht voorstellen door diepe en donkere dalen, of door geheimzinnig tunnels naar het onbekende.
The Mirror Reversed II is rustig qua tempo, met een eb en vloed van de meest diverse elektrogeluiden, ambient en dromerig en dan plots duister en obscuur met nadrukkelijke echo's en reverb, zoemend, borrelend en brommend, soms als laaghangende donderwolken, andere keren als overvliegende helikopters. Af en toe is er ook stilte als om het effect van nieuw aanrollend geluid en voorzichtige, houtachtige percussie te accentueren. Het materiaal suggereert rust, maar ook onrust, angst zelfs, maar overdreven luid en gevaarlijk wordt het nooit. Het geluidsbeeld blijft altijd helder en gedetailleerd en dat is een verrassing in dit genre, want nogal wat artiesten gaan ervan uit dat het uiteindelijk altijd moet eindigen in een kakofonie van klanken en noise. Wat dat betreft is The Mirror Reversed II niet alleen een ingehouden en beheerste evenwichtsoefening tussen doenbaar en oorbaar, maar ook tussen zinvol en doelmatig.
Als het niet hoeft te ratelen zoals machinegeweren of te dreunen zoals voorbij zoevende straaljagers, maar wel atmosferisch en ambient mag klinken, dan is deze cd beslist een goede keuze.
William LIÉNARD
26/05/2015
---