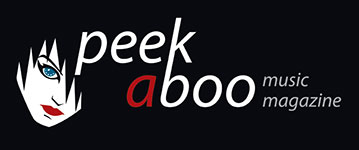 like this concert review
---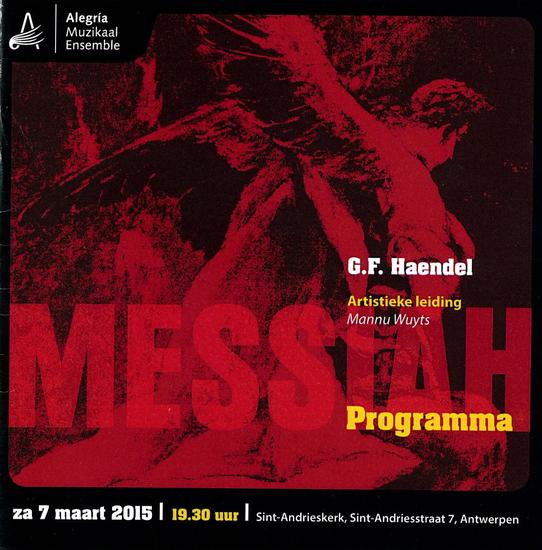 G.F. HAENDEL
Messiah (Muzikaal Ensemble Alegría, Antwerpen, Sint-Andrieskerk, 7/03/2015)
Concert
Classical
[85/100]

10/03/2015, William LIÉNARD
---
On March 7th, the Musical Ensemble Alegría, conducted by Mannu Wuyts (a 19-man/ woman strong orchestra and a 35-man/woman strong choir), performed Georg Friedrich Haendel's Messiah in the Sint-Andrieskerk (St. Andrew's Church) in Antwerp, with the support of four soloists.
Handel wrote the oratorio over a period of 24 days between August 22 and September 16, 1741 on a text by his friend Charles Jennens; an amazing tour de force, but no exception in those days (J.S. Bach wrote a new cantata for Sunday Mass in Leipzig every week!). His original score of Messiah testifies of the rush that accompanied composing: spots, erasures, uncorrected errors, etc. Surprisingly, the Messiah was not premiered in London, but in Dublin, where Haendel spent some time in the spring of 1742 at the invitation of the Duke of Devonshire, and where he gave six concerts, which were expanded to 12, due to the great success. A performance of the Messiah was apparently not scheduled, but at the beginning of March, Haendel began the negotiations for a benefit concert, for which he appealed to the choirs of Saint Patrick's and Christ Church. On April 14, 700 music fans turned up for the first performance of Messiah. At the request of the composer the men had left their sabers at home, and the ladies did not wear crinolines, because the space was limited. The concert yielded £400 pounds for three charities. The Dublin News-Letter wrote that "... never before has such a work been performed in this or any other kingdom." On March 23, 1743 Messiah was eventually premiered in London, but press and public reacted quite differently. They objected to the female soloists and to the fact that the oratorio was performed at The Covent Garden Theatre. The six scheduled performances of the oratorio were limited to three. And only after the death of Handel, the popularity of Messiah would increase slowly. Meanwhile, it belongs to the most popular baroque works in Britain and in the rest of the western world.
G. F. Handel wrote Messiah as an Easter oratorio, but in the 18th century it was often performed in the Christmas season, because for that period hardly any usable music was available. Today, the impressive musical work is on the Easter menu again, between the passions of J. S. Bach and the Stabat Mater by G. B. Pergolesi, and seen its popularity, it is not surprising that all the seats in the Antwerp St. Andrew's church were occupied by the time that choir and orchestra appeared on the big stage below the impressive church organ.
Conductor Mannu Wuyts had his orchestra and choir perfectly under control and so, it is not surprising that the orchestra played an excellent concert. If the sound occasionally was not quite right, then this is more than probably due to the fact that there are no special acoustic facilities in the St. Andrew's Church. But one accepts those restrictions, which are compensated by the beautiful decor.
The choir, consisting of highly motivated amateurs, tried hard and succeeded in its goal. Sometimes we had the impression that the high male voices were not well-matched with the volume of female sopranos and altos, but the vocals were always clearly defined and the singing was never mushy. A bit surprising that Mannu Wuyts appealed to a large choir, because nowadays smaller choirs (16 voices, four for each party) do a good job, resulting in an very tight sound. But perhaps his choice was influenced by the location, because a performance in a church obviously has different requirements than the performance on a perfectly equipped stage. On the other hand, Haendel did appeal to a choir of 31 singers for the premiere performance of the Messiah in Dublin.
The soloists. The quality of their performance was excellent, with a little decoration or an accented phrasing now and again, that attracted the attention, and always accurate and nuanced. Soprano Greet The Geyter, trained at the Lemmens Institute and holder of a Master of opera (Dutch National Opera Academy), has not only a fresh appearance, she also sings like a nightingale, and in the scintillating performance of the arias, she inserted the necessary vocal austerity. Her version of I Know That My Redeemer Liveth was simply stunning. Bart Uvyn (Lemmens Institute and Royal Conservatory of The Hague) sang the alto part. He has a beautiful vanilla-like voice, that adds warmth and emotion to the songs. Jan Van Elsacker (Royal Conservatory) is a very expressive tenor, who used body language to give the text meaning. He has a wonderful and especially powerful voice and that he proved particularly in the duet O Death, Where Is Thy Sting? Lieven Termont (Lemmens Institute) has a nice baritone voice: deep and caressing, with goose bumps as a result. His version of Why Do the Nations, undeniably belongs to the very best.
William LIÉNARD
10/03/2015
---
In de Sint-Andrieskerk te Antwerpen werd op 7 maart de Messiah van Georg Friedrich Haendel uitgevoerd door het Muzikaal Ensemble Alegría o.l.v. Mannu Wuyts, een 19-man/vrouw sterk orkest en een 35-man/vrouw sterk koor, dat zich op een zeer acceptabele manier door het meer dan 2 uur durende passiespel manoeuvreerde met de steun van vier solisten.
Haendel schreef het oratorium over een periode van 24 dagen tussen 22 augustus en 16 september 1741 op een tekst van z'n vriend Charles Jennens; een waanzinnige onderneming naar onze normen, maar in die tijd geen uitzondering, want schreef J. S. Bach niet elke week een nieuwe cantate voor de zondagsmis in Leipzig? De originele partituur van de Messiah getuigt van de haast die met het componeren gepaard ging: vlekken, doorhalingen, niet gecorrigeerde fouten, etc. Verrassend genoeg ging de Messiah niet in première in Londen, maar in Dublin, waar Handel in het voorjaar van 1742 een aantal maanden verbleef op uitnodiging van de Duke of Devonshire, en waar hij zes concerten gaf, die wegens de grote bijval uitgebreid werden tot 12. Een uitvoering van de Messiah was schijnbaar niet voorzien, maar begin maart begon Handel persoonlijk de onderhandelingen voor een benefietconcert, waarvoor hij een beroep deed op de koren van de Sint Patrick en Christ Church. Op 14 april daagden 700 muziekliefhebbers op voor de allereerste opvoering van de Messiah. Op verzoek van de componist hadden de heren hun sabels thuis gelaten en droegen de dames geen hoepelrokken, want de beschikbare ruimte was beperkt. Het concert bracht 400 pond op voor drie liefdadigheidsinstellingen. De Dublin News-Letter schreef dat "...nooit eerder is een dergelijk werk uitgevoerd in dit of een ander koninkrijk". Op 23 maart 1743 ging Messiah uiteindelijk ook in Londen in première, maar pers en publiek reageerden helemaal anders dan in Ierland. Men maakte bezwaar tegen de vrouwelijke solisten en tegen het feit dat het oratorium werd uitgevoerd in The Convent Garden Theater. De zes geplande uitvoeringen van het oratorium werden noodgedwongen beperkt tot drie. Pas na de dood van Haendel zou de populariteit van Messiah heel voorzichtig toenemen. Ondertussen behoort het tot de populairste barokwerken in Groot-Brittannië én in de rest van de westerse wereld.
G.F. Haendel schreef Messiah als een paasoratorium, maar in de 18de eeuw werd het vaak in de kerstijd uitgevoerd omdat er voor die periode nauwelijks bruikbare muziek voorhanden was. Tegenwoordig staat het indrukwekkende muziekwerk weer op het menu van de paastijd, tussen de passies van J. S. Bach en het Stabat Mater van G. B. Pergolesi, en gezien z'n populariteit is het niet verwonderlijk dat alle zitjes in de Antwerpse Sint-Andrieskerk bezet waren tegen de tijd dat koor en orkest zich op het grote podium onder het indrukwekkende kerkorgel installeerden.
Dirigent Mannu Wuyts had z'n orkestleden en koorzangers perfect onder controle en het verbaast dan ook niet dat het Alegría-orkest een uitstekende versie ten gehore bracht. Als het geluid af en toe niet helemaal goed zat, dan is dat te wijten aan het feit dat er in de Sint-Andrieskerk geen akoestische maatregelen zijn getroffen om de klank de goede richting uit te sturen (in dit geval in de richting van het altaar), waardoor minstens een deel van het geluid verloren gaat in het immense en hoge middenschip van het gebouw. Of het allemaal goed te horen was op de achterste rijen, is onduidelijk. Maar als liefhebber neem je die beperkingen erbij, die trouwens gecompenseerd worden door het prachtige interieur.
Het koor, bestaande uit zeer gemotiveerde amateurs, deed zijn uiterste best en slaagde in z'n opzet. Soms hadden we de indruk dat de hoge mannenstemmen niet altijd tot hun recht kwamen in een zee van vrouwelijke sopranen en alten, maar de zanglijnen bleven wel altijd duidelijk afgelijnd zonder dat de samenzang implodeerde tot een brij. Een beetje verrassend dat Mannu Wuyts voor een grote koorbezetting heeft gekozen, want tegenwoordig wordt vaak geopteerd voor een veel kleiner koor (16 stemmen, vier voor elke partij), waardoor er sprake is van een strakker geluid. Maar wellicht is z'n keuze beïnvloed door de locatie, want een uitvoering in een kerk stelt uiteraard andere voorwaarden dan bijv. op een perfect uitgerust podium. Anderzijds is het ook waar dat Haendel voor de première-uitvoering van de Messiah in Dublin een koor van 31 zangers opstelde.
En dan de solisten. Het valt niet vaak voor dat je voor de uitvoering van een dergelijk muziekstuk vier Vlamingen kan aantrekken, maar daarin is men in dit geval wel geslaagd, en bovendien gaat het om artiesten die een stevige reputatie hebben opgebouwd in het internationaal circuit. De kwaliteit van wat ze ten gehore brachten was uitstekend, met hier en daar een kleine versiering of een geaccentueerde frasering die de aandacht trok, maar altijd op toon, genuanceerd en doorleefd. Sopraan Greet De Geyter, opgeleid aan het Lemmensinstituut en in het bezit van een Master in opera (Dutch National Opera Academy), is niet alleen een frisse verschijning, ze zingt ook als een nachtegaal en ze zorgt in de sprankelende uitvoering van de aria's van de Messiah voor de nodige vocale soberheid. Haar versie van I Know that My Redeemer Liveth is gewoon bloedmooi. Bart Uvyn (Lemmensinstituut en Koninklijk Conservatorium Den Haag) neemt de altpartij voor z'n rekening. Hij bezit een prachtige vanilleachtige stem die warmte en ontroering in de uitvoering brengt. Jan Van Elsacker (Koninklijk Vlaams Muziekconservatorium) is een zeer expressieve tenor, die ook lichaamstaal gebruikt om de tekst betekenis te geven. Hij heeft een prachtige en vooral ook krachtige stem en dat bleek vooral in het duet O Death, Where is Thy Sting?, waarin hij de altpartij van Bart Uvyn net niet wegdrukte. Lieven Termont (Lemmensinstituut) is zondermeer een prachtige bariton: diep en strelend, met kippenvel als gevolg. Zijn versie van Why Do the Nations, behoort zondermeer tot de allerbeste.
Conclusie: een uitstekend orkest, een meer dan acceptabel koor en vier prachtige solisten. Wie er niet bij was, had ongelijk.
William LIÉNARD
10/03/2015
---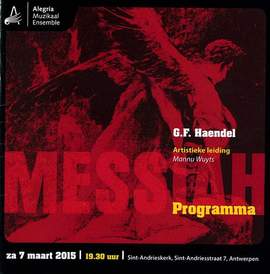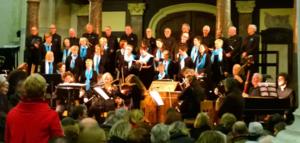 ---