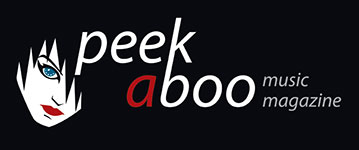 like this documentary review
---
GABRIELA COWPERTHWAITE
Blackfish
Movie
•
Documentary
[74/100]

Remain In Light
06/01/2014, Didier BECU
---
The goal of a good documentary must be that afterwards the viewer has to swallow, that he is surprised by facts that were before unknown and of course to make him think about the whole subject. Gabriela Cowperthwaite has understood those conditions very well when making Blackfish. Nobody from Seaworld wanted to cooperate. Once you've seen it, you definitely know why!
Everything starts with the horrible death of female trainer Dawn Brancheau that is caused by the orca Tilikum. Seaworld has succeed well in camouflaging this tragedy, but afterwards some biologists and ex-employees came to the conclusion that there isn't any logic in the Seaworld-tale. In free nature an orca has never attacked a human being, let alone killing him. Dawn was certainly not the sole victim as reports state that so far 70 people have been injured by captured orca's. Until today Seaworld hasn't react. The show must go on...
Everyone who visits such an attraction park is of course charmed by animals that are performing their lovely tricks. The truth is however that those animals haven't land there just like that. The documentary starts with heartbreaking footages from young orca's being separated from their family. This environment is for these animals very important as biological research has proved that orca's are the most social beings on earth, even more than humans! The people who captured those animals are now deeply ashamed about these actions. Not only have they taken them away from their family, the animals also were forced to trade the wide ocean for a tiny bunker. Such an environment isn't good for the psychological health of orca's. After a while the animals became more and more aggressive towards other species of their kind and that's simple unimaginable in free nature. There's also an aggression towards human beings. We follow the star of Seaworld: the male orca Tilikum. This giant animal suffers from psychological diseases. By the use of some confessions and secret footages it becomes clear that this huge animal is dangerous for everyone. The orca has killed two trainers and one (!) visitor, but Seaworld always blamed the trainers. There's even more, as today the dangerous orca is still the star of the show!
So yes, Blackfish makes you swallow and think. It makes you even be ashamed of the fact that you're part of the human race. There's not only the message that works, also cinematographic wise Gabriela Cowperthwaite knows how to score. Insiders claim that Blackfish is one of this year's candidates to obtain an Oscar.
Blackfish is now available on Remain In Light on both DVD and Blu-ray.
Didier BECU
06/01/2014
---
Een goede documentaire moet ervoor zorgen dat de kijker slikt, dat hij bepaalde dingen ziet die voor hem tot dusver onzichtbaar waren en vooral moet het onderwerp hem doen nadenken. Daar is maakster Gabriela Cowperthwaite met Blackfish zonder meer glansrijk in geslaagd. Niemand Seaworld was bereid om mee te werken aan deze onthutsende documentaire, na afloop besef je maar al te goed waarom.
De rode draad doorheen dit schokkende verhaal is de dood van trainster Dawn Brancheau door de orka Tilikum. Het pretpark wist dit ongeluk (hoe kan het ook anders!) mooi te camoufleren, maar allerlei biologen en medewerkers stelden zich nadien luidop de vraag of zoiets wel kon. Nog nooit eerder heeft een orka in de natuur een mens aangevallen. En wat meer is, Dawn was niet het enige slachtoffer. Er staan meer dan zeventig gevallen van agressie door orka's in gevangenschap bekend. Seaworld doet tot op vandaag nog steeds alsof zijn neus bloedt. De show moet immers verder, maar ondertussen is er al heel wat mensen- en dierenleed geschied.
Iedereen die in zo'n attractiepark binnenwandelt raakt natuurlijk gecharmeerd door de talloze dieren die hun kunstjes uitvoeren. Alleen, die wezens raken daar niet zo maar! De documentaire vangt aan met hartverscheurende beelden waarin jonge orka's van hun familie worden gescheiden. Voor deze dieren is zo'n familieleven van het allergrootste belang, omdat biologisch onderzoek heeft uitgewezen dat zij (meer dan de mens!) tot de meest sociale wezens op deze aardbol behoren. De mensen die destijds deze dieren hebben gevangen schamen zich nu volop voor hun daden. Niet alleen zijn de dieren van hun natuurlijke familie weggetrokken, ook hebben zij de grote oceaan moeten inruilen voor een kleine (onleefbare) betonnen bunker. En zoiets knaagt natuurlijk aan de psyche deze dieren. Een van de gevangen orka's die we volgen is het mannetje Tilikum. Deze ster van Seaworld is in feite een wezen met zware psychologische problemen. Niet alleen gedraagt hij zich uiterst agressief tegenover zijn soortgenoten (iets wat onmogelijk is in de vrije natuur), ook is dit reusachtige dier een gevaar voor trainers die er dagelijks moeten mee werken. Door getuigenissen van gewezen Seaworld-medewerkers en een hele resem geheime filmpjes toont Gabriela Cowperthwaite hoe talrijke trainers met de dood werden bedreigd. Jammer genoeg lieten twee van hun en een bezoeker (!) het leven. Op spitsvondige wijze wist Seaworld deze tragedies mooi te verbergen. Meer zelfs, tot op vandaag is de reusachtige (maar tevens levensgevaarlijke) orka nog steeds één van de hoofdattracties van Seaworld.
Dus ja, Blackfish doet je inderdaad slikken en nadenken. Het doet je bij momenten zelfs schamen dat je tot dat wrede ras, de mens, behoort. Ook op cinematografisch vlak weet Gabriela Cowperthwaite te scoren. Volgens insiders is Blackfish zelfs één van de kanshebbers bij de komende Oscars.
Kortom, Blackfish is een documentaire die je moet zien. Al was het maar als herinnering hoe meedogenloos de mens wel kan zijn. Blackfish is uitgebracht door Remain In Light, zowel op dvd als Blu-ray.
Didier BECU
06/01/2014
---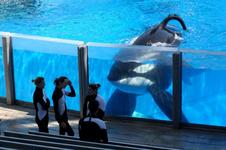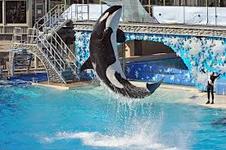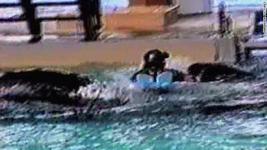 ---