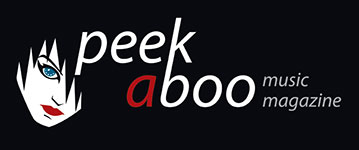 like this movie review
---
GABRIELA PICHLER
Eat Sleep Die
Movie
Arthouse
[70/100]

Homescreen
19/03/2014, Didier BECU
---
Even if we are, as a Belgian magazine, proud of the fact that a movie The Broken Circle Breakdown was a favourite at the Oscars, we must agree that the real revolution is to be found in Wallony (the French part of Belgium). Who mentions Belgian cinema automatically refers to the Brothers Dardenne who made in a documentary-style splendid complaints against today's society. Dramatic stories from little people that leave no one untouched…


It's clear that the Austrian-Bosnian female director Gabriela Pichler was inspired by them in her debut Eat Sleep Die. Raša (Nermina Lukac) is 20 years old and along with her dad, the two went from Montenegro to Sweden in search for a better future. In a way, Raša found this in a factory where she wraps vegetables. She is proud and can claim that she's the hardest worker there. But then it happens. The factory has to send away some employees and because of her origin (even if the CEO doesn't say this) Raša looses her job. Due to this hard injustice the young woman lost her income, but she's ready to fight.


Eat Sleep Die is not exactly what you would call a feelgood movie. If that's the case then it must be because of the hope and the continuing will to survive that characterises the young immigrant that is brilliant performed by Nermina Lukac. It's her debut, just like it's the case with the rest of the cast. A brilliant idea as with this method, everything looks more realistic. The message that Pichler gives (but never in a preaching way) is obvious: the world is unfair and you have to fight, according to her just like Rocky Balboa. The only thing that is left to do is bringing this message to the masses who seem stuck on superheroes. In a way Raša is a bigger hero than Thor...
Didier BECU
19/03/2014
---
Neen, het zijn niet de fratsen van Frits & Franky of de perikelen van Balthazar Boma die indruk maken in het buitenland. Het is zelfs niet The Broken Circle Breakdown, wel zijn het de Waalse producties die wereldwijd respect hebben afgedwongen. Wie het over Waalse cinema heeft, komt natuurlijk vrij vlug bij de broertjes Dardenne terecht die op hun eigen (bijna documentaire-achtige) manier het sociale onrecht in onze maatschappij hekelen. Dramatische gebeurtenissen van de kleine man die niemand koud laten dus.


In haar debuut Eat Sleep Die liet de Oostenrijks-Bosnische regisseuse Gabriela Pichler zich duidelijk inspireren door de twee broers. Alles draait om de twintigjarige Raša (Nermina Lukac) die samen met haar zieke vader van Montenegro naar Zweden is getrokken om daar op zoek te gaan naar een betere toekomst. Het meisje heeft een job in een fabriek waar zij zakjes sla in kratten moet opslaan. Raša is best trots op haar job en gaat er prat op dat zij de snelste werkster van het bedrijf is. Dat klinkt mooi, maar als op een dag de directie de broeksriem aanspant en op besparingen moet overgaan, staat de arme Raša bovenaan de lijst van de pineuten. De bedrijfsverantwoordelijke zegt het niet met zo veel woorden, maar je hoort duidelijk de slogan van bepaalde politieke partijen die het eigen volk eerst plaatsen. Door deze beslissing is de arme vrouw haar gezinsinkomen kwijt, maar zij is een vechter en zal overwinnen.


Eat Sleep Die is dus geen film waar je je achteraf goed bij voelt, en mocht dat wel het geval zijn dan komt dat door de hoop en het doorzettingsvermogen die de immigrante uitstraalt en op briljante wijze door Nermina Lukac wordt vertolkt. Dat is meteen haar acteerdebuut, net zoals dat het geval is bij de rest van de cast. Een wel doordachte keuze van regisseuse Gabriela Pichler omdat op die manier alles meer realistisch oogt. Dat doet het. De boodschap die Pichler aan haar prent geeft is duidelijk: de wereld is oneerlijk en het enige wat je kan doen is je daar tegen verzetten. Een film dus die ons (alweer) tot denken aanzet. Het enige wat nu nog moet gebeuren is deze boodschap bij de massa die verknocht is aan superhelden te krijgen. Misschien is een personage als Raša een grotere held dan Thor...
Didier BECU
19/03/2014
---
---