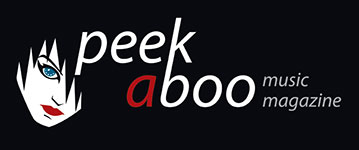 like this article review
---
GAETS (THE INSIGHT)
Ten Albums That Changed My Life
Article
29/08/2015, Wim GUILLEMYN
---
Gaets from the French post-punk band 'The Insight' is another musician who wants to share with us those precious ten albums that changed his life.
1. JOY DIVISION - Closer
This is the album that had the most influence on me. When poetry meets post-punk music. Always on the razor's edge, precarious balance, emotions and rage. This is what I want to hear from a band.
2. THE CURE- Pornography
Another album in which you feel all the rage and it is like the band has reached the point of no return. I was 15 when I heard this for the first time.
3. THE CURE - Carnage Visors
This is not an album, but as this track is running above 28 minutes, I must mention it as something that really changed my music life. Everything in this track is brilliant. Robert Smith's guitar and Simon Gallup 's bass are awesome. A very great atmosphere from start to finish.
4. PINK FLOYD - The Dark Side of the Moon
I like to lie on my sofa, close my eyes and listen to this album.
5. COCTEAU TWINS - Garlands
Another dark album I used to listen to when I was young. What surprised me was Robin Guthrie's guitar and Elisabeth Frazer 's voice. The track "blind dumb deaf" at the "BBC sessions" is very well played.
6. INTERPOL - Turn on the Bright Light.
I was driving to work when I heard Untitled on a local radio station. I remember saying OMG, isn't this band very much inspired by Joy Division?? A few month after, I saw them, before their gig in Rennes. Awesome gig.
7. MASSIVE ATTACK - Mezzanine
This is one of my favorites from the band. Dark ambiance. Hypnotic electronics beats are a very good "source of inspiration".
8. EDITORS - The Weight of Your Love
I particularly like this album for the production. All the songs are very well recorded and the sound is absolutly amazing. Saw them during their tour... very amazing on stage.
9. RIDE - Nowhere
It is a discovery of my best friend. We were young and this shoegaze sound is amazing. I remember listening to this album at night in the garden of my parent's house.
10. A PLACE TO BURY STRANGERS - Exploding Heads
This one is a discovery of my brother (the drummer of The Insight). I was not awared that this band was playing so loud on stage. Massive bass and exploding guitares...
Wim GUILLEMYN
29/08/2015
---
---