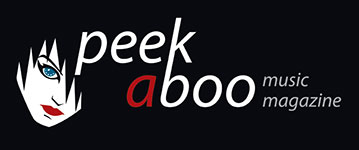 like this movie review
---
GARY FLEDER
Homefront
Movie
Action
[60/100]

Dutch FilmWorks
30/04/2014, Didier BECU
---
If there is one man around who is every 3 months in another movie then it must be Jason Statham. All by all, a quite dangerous evolution as the baldheaded guy might soon end up on the DVD-market. If my memory serves me well, and so far it mostly does, then The Expendables 2 is the sole movie that was a real chartbuster at the theatres. With Homefront things were going bad either. Well, in a way as the movie might have doubled its 20 million dollar budget, but I guess screenwriter and producer Sylvester Stallone (you read that well!) had other things in mind. But despite all critics, Homefront has become a damned good Statham-movie!
Don't make too many illusions about the script as you've seen it all before, but director Gary Fleder who once made Don't Say A Word and Kiss The Girls speeds up the tension so high that Homefront scores better than your average action flick. Things got pretty bad with the former task police officer Phil Broker (Jason Statham) had. He went undercover in a biker's gang that trades drugs. During the finale, the son of the leader is shot by pieces and at this point Brokers understands that he's nowhere safe. Along with his young teenage daughter Maddy (Izabela Vidovic), Broker moves to a "silent" town. But some few time later, the former cop gets involved with another dangerous crook: Gator (James Franco) who happens to know some gang men who are still seeking some revenge.
Nah, nothing new here, but that's alright. Homefront is a nice ode to the 80's action flicks. That's nothing but normal as Homefront was intended to be a Sly-movie in his glorious years. Due to many reasons, the movie was sent to the eternal waiting room until Stallone rewrote and produced the movie. Statham is an ideal type for this movie: all we expect from him is that he slams his victims to pieces, not? The real surprise is James Franco, as after all it's a kind of miracle that one of current Hollywood's wonderchilds is appearing in a movie as such. Do also watch out for Winona Ryder as I bet you never saw her as a crack whore before. At the end Fleder starts to use a bit too many clichés to keep us tuned, but who complains: Homefront is popcorn fodder with quality. Yeah, imagine that…you read a very positive Statham-review.
Homefront is now out on both DVD and Blu-ray on Dutch FilmWorks.
Didier BECU
30/04/2014
---
Jason Statham maakt de laatste tijd zo veel films aan de lopende band dat zijn carrière wel eens vliegensvlug op de dvd-markt zou kunnen belanden. Het is inderdaad al sinds The Expendables 2 geleden dat zijn films het langer dan een drietal weken in de bioscoop uitzongen en met Homefront was dat niet anders. Nu ja, echt veel reden tot klagen hebben de producers niet omdat naar verluidt het budget van 20 miljoen dollar verdubbeld is. Maar goed, waarschijnlijk lagen de verwachtingen van producer en scenarioschrijver Sylvester Stallone (jawel!) toch wat hoger. Vooral, en dat zullen heel wat lezers niet geloven, omdat Homefront een verdraaid goede Jason Statham-film is geworden.


Over het onderwerp zelf moet je niet te veel illusies maken, want dat heb je al vaker gehoord. Maar het is vooral door de opgedreven spanning die regisseur Gary Fleder (ooit nog op de A-lijst met thrillers als Don't Say A Word en Kiss The Girls) in zijn film steekt dat Homefront optilt naar een hoger niveau dan de doorsnee actiefilm. Bij een vorige missie liep het behoorlijk fout af voor politieagent Phil Broker (Jason Statham). Hij had een undercoveropdracht bij een gevaarlijke motorbende die drugs verhandelde. De boeven raakten wel achter de tralies, maar bij de ontknoping werd de zoon van de bendeleider doorzeefd met een regen van kogels. Broker beseft dat hij maar beter zijn biezen pakt en verschanst zich daarom in een afgelegen dorp samen met zijn dochtertje Maddy (Izabela Vidovic). Maar ook daar loopt het verkeerd. Door een dom toeval komt de gewezen flik in aanraking met een lokale drugshandelaar Gator (James Franco) die banden blijkt te hebben met de motorbende die nog steeds op wraak zint.


Niks nieuws onder de zon, maar dat is helemaal niet erg. Homefront is een geslaagde knipoog naar de hoogdagen van de traditionele actiefilm. Dat is normaal, want eigenlijk was het de bedoeling dat Stallone de hoofdrol zou spelen. Door allerlei redenen is deze film in de wachtkamer blijven liggen, tot op het moment dat Sly het verhaal herschreef en besloot om ook producer te worden. Statham doet wat we van hem gewend zijn: kloppen en nog eens kloppen dus! Ook opmerkelijk is het feit dat James Franco, die toch al bij al één van de nieuwe wonderkinderen in Hollywood is, de hoofdrol in deze B-film vertolkt. En dan hebben we het nog niet eens gehad over Winona Ryder als speedhoertje. Op het einde valt de film wel een beetje in elkaar door net iets te veel clichés te gebruiken, maar desalniettemin is Homefront één van de betere actieprenten van het moment.
Homefront is een aanrader voor fans van traditionele actiefilms zoals we die vroeger van Stallone of Schwarzenegger kenden. Een klassieker zal deze Stallone-productie wellicht niet worden, maar beslist de moeite…ten minste als je op Stathams smoelwerk kan kijken!
Didier BECU
30/04/2014
---
---