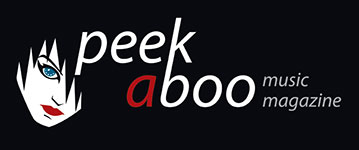 like this cinema review
---
GARY SHORE
CINEMA: Dracula Untold
Movie
•
Cinema
Action
•
Adventure
•
Fantasy
•
Historical
Universal Pictures
06/10/2014, Didier BECU
---
Imagine this. You're a young director who only has made a trailer for a non-existing movie and some time later Universal Pictures ask if you're not keen on directing a huge blockbuster for them. It happened to Gary Shore. The Irish filmmaker has chosen to show us in his directing debut a more unknown side from Vlad Tepes aka Dracula: the character he really was as Prince of Wallachia. Well okay, in a manner of speaking, as historians will have it hard to appreciate this fine mixture from Twilight and Kingdom Of Heaven.
Vlad Tepes was during the 15th century the ruler from Wallachia, a land that is now known as Romania. During his whole life he had to fight against the Ottoman Turks who wanted to make their empire as big as possible. At the age of 13 Vlad and his brother Radu was held as political hostages: a deal Vlad's father made to keep the peace. Vlad learned the most cruel things during his childhood and became famous for impaling his contenders on a stake. That's why he was named (and feared as) Vlad The Impaler. Years later Vlad (Luke Evans) is forced to send his son to Sultan Mehmed II (Dominic Cooper). His wife Mirena (Sarah Gadon) reminds him that Vlad once has promised never to do that. The prince makes a pact with the devil: he becomes immortal and has supernatural forces.
Some Hammer-fans will probably have it hard to see how Shore has made a sort of Marvel-superhero from his Dracula-version. This version surely won't please everyone, but there is enough space left for some gothic elements (from bats to some creepy dark CG-atmosphere) that remind us that Vlad is also a vampire. Because, you'll see lots of blood, but this Dracula uses more his sword than his teeth!
Of course the movie is popcorn fodder that can't be compared to Coppola's masterpiece, but apart from that we're sure you'll have a good time with this prince of darkness. Also watch out for one of the most original epilogues you've seen in a long time!
Didier BECU
06/10/2014
---
Het zal je maar overkomen. Het enige wat je tot dusver hebt gemaakt is een trailer van een niet bestaande film en in geen tijd word je door Universal opgepikt om een grootschalige blockbuster te mogen draaien. Het overkwam Gary Shore. De Ier koos er meteen voor om het verhaal van Vlad Tepes aka Dracula nog eens door de mangel te halen, weliswaar een kant die we niet kennen: nl. die van de historische figuur. Nu ja, historici zullen zonder twijfel meer dan eens knarsetanden als ze deze toch wel geslaagde mengeling van Twilight en Kingdom Of Heaven zullen zien.
Vlad Tepes was tijdens de vijftiende eeuw de heerser van Walachije, hetgeen we tegenwoordig beter als Roemenië kennen. Gedurende zijn hele leven moest hij tegen de Turken vechten omdat die hun Ottomaanse Rijk zo groot mogelijk wilden maken. Van kindsbeen af werd Vlad verplicht door zijn vader naar de Turken gestuurd, en dit als onderdeel van een vredesonderhandeling. Vlad leerde daar de wreedste dingen en stond erom bekend dat hij als geen ander zijn tegenstander op een stok kon spietsen, vandaar zijn bijnaam: Vlad De Spietser. Jaren later wordt de prins (Luke Evans) verplicht om dat met zijn eigen zoontje te doen. Zijn vrouw Mirena (Sarah Gadon) herinnert er haar man aan dat hij haar ooit heeft beloofd dit nooit te zullen doen. Vlad gaat een verbond met de duivel aan: hij wordt onsterfelijk en beschikt voortaan over duivelse krachten.
Sommige vastgeroeste Hammer-fans zullen het er misschien moeilijk mee hebben, maar Shore heeft van deze Dracula een soort van superheld uit de Marvel-collectie gemaakt. Dat wordt uiteraard eventjes wennen, maar gelukkig zijn er nog genoeg gothic elementen aanwezig (van vleermuizen tot een creepy donker CG-sfeertje) die ons niet doen vergeten dat Vlad toch ook een vampier is. Want jawel, de film is wel gewelddadig, maar deze Dracula laat meer zijn zwaard dan zijn tanden zien.
Het blijft natuurlijk luchtig popcornvertier dat geen enkele seconde in de buurt komt van het Coppola-meesterwerk, maar als je je eisen niet te hoog stelt zal je je ongetwijfeld wel amuseren met deze film. Let vooral ook op de wel zeer originele epiloog!
Didier BECU
06/10/2014
---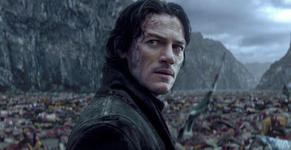 ---