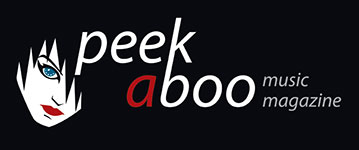 like this article review
---
GARY WALKER (DEFEAT)
Ten albums that changed my life
Article
EBM
24/08/2015, Britta Tabrit
---
It's "10 albums time" again. Today Gary Walker from the UK-based EBM/Industrial duo DEFEAT tells you a few truths:
1. DEPECHE MODE - Violator
This just pips Black Celebration as the definitive Depeche Mode album for me. A lot of the sounds I try to create in Defeat songs can trace their influence back to this album - or at least that's my intention :). Every track has a hypnotic quality to it, and I find myself getting lost in the vast soundscapes whenever I listen to it. My all time favourite DM track is on this album - the brutally dark, yet gloriously uplifting 'Halo'.
2. HOWARD JONES - Human's Lib
My route to Industrial/EBM started with synth pop, and this was definitely the artist and album that got me hooked on synth pop. One man and a rack of now-vintage analog synthesizers singing about the human condition, and unusually for the time, it was released from a perspective of how everyone has the power to make the world better and how we can (and should) all be better human beings.
3. JEAN-MICHEL JARRE - Oxygene
The first, and to my mind, best Jarre album. Every sound and note is in the right place, both rhythmically and sonically, although my favourite piece on this is the ambient 'Oxygene Part I', rather than 'Oxygene Part IV', which is the one that everyone knows. White noise through a phaser pedal never sounded so good.
4. NITZER EBB - Showtime
My first 'proper' introduction to industrial music. It begins with what is, for me, the best intro to a song ever - a simple droning that ratchets up with the promise of the audio maelstrom that is yet to come. The power and energy in this album is still there for me, even years after hearing it for the first time. This album is probably the catalyst that steered me into writing everything in a minor key.
5. NINE INCH NAILS - The Downward Spiral
I see this album as the one where the clean synths of 'Pretty Hate Machine' (this album's predecessor) go to Arkham Asylum for a spot of corrective therapy. What comes out the other side is dirty and disturbing. But damn, it is so good. The pained vocal delivery and the sound treatments on this create the sense that you're inside the head of someone on the brink, although on the brink of *what*, I'm not quite sure.
6. LEAETHER STRIP - After The Devastation
After hearing 'Suicide Bombers' on an Alfa Matrix compilation CD, I really fell in love with Claus Larsen's sound. I don't know how he does it, but the bass sounds in his tracks are just fucking amazing. The astounding 'Leaether Strip Pt3. (Symphony for Kurt)' is my stand out track on this, as it's scale is just vast. Quite simply brilliant.
7. CEASE2XIST - You Are Expendable
From the opening notes of 'Not All Is Wrong?', this album grabbed me by the eardrums. Uncompromising in sound and attitude, I still can't get enough of this album, although I am being biased here as Cease2Xist were labelmates of ours on Static Distortion Records at the time this was released. That said, upon hearing its production, I've been forced to up my own game, and it remains a favourite of mine to this day. Favourite track for me is 'My Burning Rage'.
8. NEUROTICFISH - Gelb
This album is proof that not everything has to be a 4/4 stomper to be a fantastic album (although there are a few tracks that fall into that category). Stand-out tracks for me here are 'Waving Hands' and 'Suffocating Right'.
9. A-HA - Scoundrel Days
Yeah, it's pure pop, but it's done properly here. Morten Harket has the voice of a (slightly tormented) angel on this, leaving guns on bedside tables and the like. This is much more melancholy than 'Hunting High and Low', and I bloody love it. 'Cry Wolf' is the obvious tune of choice here, but my preference must go to the fragile, yet plaintive 'Manhattan Skyline'.
10. RECOIL - Hydrology
Former Depeche Mode keyboard player and all round musical genius Alan Wilder followed up the experimental sounding '1+2' with this, an album that is packed to the rafters with sounds that wouldn't have been out of place on a DM album. My favourite track on this is 'Stone', which starts with a layered choir and evolves into something wonderfully atmospheric.
Hopefully if you like these albums, you'll like my project 'Defeat' too!
Peace. Gary.
Defeat on FacbooK: https://www.facebook.com/Defeatmusic?pnref=lhc
Webpage: http://www.defeatmusic.com/
Britta Tabrit
24/08/2015
---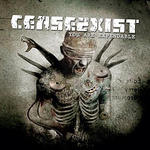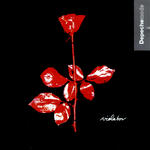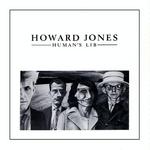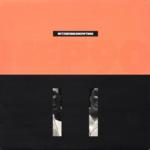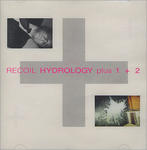 ---