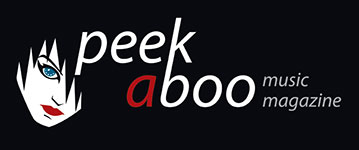 like this movie review
---
GEOFFREY SAX
Frankie & Alice
Movie
Drama
Universal Pictures
05/06/2015, Didier BECU
---
How would it be with Halle Berry today? Perhaps the beautiful actress still enjoys every morning a delicious cup of coffee while admiring the sparkling landscape of Tinseltown (indeed, our imagination knows no boundaries!), her career however is on the doldrums. Apart from the X-Men-franchise, she acted in not one hit after Catwoman, and that is already more than ten years ago. And with the psychological drama Frankie & Alice things went wrong. Berry received a Golden Globe as best actress for this film, but if you know that only five years later the movie got into circulation, you begin to wonder what the worth of such awardsis these days. Universal even has made no effort to release this title on Blu-ray, only on DVD, just as if having to finish a lost job.
The intention might be good, but it is surely no coincidence that director Geoffrey Sax is primarily a maker of TV movies, because in the end Frankie & Alice looks a lot like one. It is even almost unforgivable that with such a talent (besides Berry you can also see veteran Stellan Skarsgard in the leading role), he comes up with such a poor result. Berry plays the role of Frankie, a handsome woman who works in a striptease bar. Her colleagues find her quite okay, but notice that she acts strange. Frankie suffers from schizophrenia, which makes her a nice girl sometimes or an insufferable shrew. One day, Frankie can't control herself and contacts Dr. Oz (Stellan Skarsgard). The young woman begs the psychiatrist to help her, otherwise she will be locked up in the madhouse. Oz accepts the job reluctantly, fortunately for Frankie he has a special bond with her as her doctor. Through flashbacks we see how tormented Frankie is. Sometimes she's plain stupid, at other times she gets the IQ level of a genius. Sometimes she writes with the left, at other times with her right hand. But that's not all, when Frankie transforms into Alice (hence the title) she becomes a dangerous, racist wife.
Frankie & Alice is a very superficial film. David Cronenberg made the mistake in A Dangerous Method thinking that every movie fan is a specialist in psychoanalysis, here it seems like schizophrenia is some strange disease that you only see in horror movies. The conversations between the doctor and the patient are plain. This is especially strange when you know that Halle Berry tries everything to be credible (and succeeds), while Stellan Skarsgard performs convincingly as a psychiatrist, although he's on automatic pilot.
Frankie & Alice could have been a good movie if only director Geoffrey Sax would have had some more inspiration.
Didier BECU
05/06/2015
---
Hoe zou het tegenwoordig met Halle Berry zijn? Wellicht geniet de mooie actrice nog iedere ochtend van een heerlijke kop koffie terwijl ze met een glimlach het fonkelende landschap van Tinseltown bewondert (onze fantasie kent inderdaad geen grenzen!), over haar carrière mag ze zich wel stilaan zorgen beginnen te maken. Op de X-Men-franchise na acteerde ze sinds Catwoman in geen enkele hit meer, en dat is ondertussen toch al meer dan tien jaar geleden. Ook met het psychologische drama Frankie & Alice liep het totaal fout af. Berry ontving een Golden Globe voor beste actrice voor deze film, maar als je weet dat hij pas vijf jaar later in roulatie werd gebracht, kan je je beginnen af te vragen wat zo'n prijzen tegenwoordig nog waard zijn. Universal heeft zelfs geen moeite gedaan om deze titel op Blu-ray uit te brengen, maar gewoon op dvd, net alsof ze gewoon nog een verloren taak moesten afwerken. Jawel, de koffie zal mevrouw Berry best wel smaken, haar filmcarrière daarentegen zit roestvast in het slop.

De bedoeling is misschien wel goed, maar het is zeker geen toeval dat regisseur Geoffrey Sax vooral een maker is van televisiefilms, want uiteindelijk lijkt Frankie & Alice daar veel op. Het is zelfs bijna onvergefelijk dat je met zo'n talent (naast Berry zie je ook veteraan Stellan Skarsgård in de hoofdrol), maar met zo'n pover filmresultaat voor de dag komt. Berry vertolkt de rol van Frankie, een knappe vrouw die in een stripteasebar de harten van mannen sneller doet slaan. Haar collega's vinden haar aangenaam, maar merken dat er iets vreemds met haar aan de gang is. Frankie lijdt aan schizofrenie waardoor ze de ene keer een leuke meid en op andere momenten een onuitstaanbare feeks is. Op een dag kan ook Frankie zichzelf niet meer controleren en totaal van de kaart neemt ze contact op met Dr. Oz (Stellan Skarsgård). De jonge vrouw smeekt de psychiater om haar te helpen omdat ze anders volgens de wet in het gekkenhuis moet worden opgenomen. Oz aanvaardt de opdracht met tegenzin, gelukkig voor Frankie heeft hij als arts een speciale band met haar. Door middel van flashbacks zien we hoe getormenteerd Frankie wel is. De ene keer is ze oerdom, op andere momenten haalt ze dan weer een IQ-gehalte van een genie. De ene keer schrijft ze met linker-, de andere keer met de rechterhand. Maar daar blijft het niet bij, als Frankie in Alice transformeert (vandaar de titel) wordt ze een levensgevaarlijke, racistische vrouw.

Frankie & Alice is in de eerste plaats een zeer oppervlakkige film. Maakte David Cronenberg in A Dangerous Method de fout te denken dat iedere filmkijker ook een specialist in psychoanalyse is, dan lijkt schizofrenie in Frankie & Alice veel te veel op één of andere vreemde aandoening die je alleen maar in horrorfilms ziet. De conversaties tussen de arts en de patiënt stellen ook niet veel voor. Dat is vooral vreemd als je merkt dat Halle Berry alles uit de kast probeert te halen om geloofwaardig over te komen (en daar ook in slaagt), terwijl Stellan Skarsgård zelfs op automatische piloot een overtuigende psychiater kan vertolken (ofschoon we de Zweed voortaan tot op het einde van zijn dagen wellicht met Nymphomaniac zullen associëren). Hoe jammer het voor Stellan en Halle mag klinken, ondanks alle goede bedoelingen lijkt dit drama niet meer dan een droge boterham waarvan het beleg is weggepikt.

Frankie & Alice zou een goede film kunnen zijn mocht regisseur Geoffrey Sax over wat meer inspiratie beschikken. Nu ben je de film, ondanks twee prachtrollen, na een uurtje vergeten…ook al zou het natuurlijk kunnen dat we zelf aan schizofrenie lijden!
Didier BECU
05/06/2015
---
---