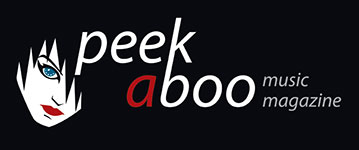 like this movie review
---
GEORGE C. WOLFE
You're Not You
Movie
Drama
Dutch FilmWorks
09/06/2015, Didier BECU
---
Once upon a time (and that's not so long ago) Hilary Swank was to become one of the world's best and unforgettable actresses, say a new Meryl Streep. In a very short time the brunette won two Oscars for Boys Do not Cry and Million Dollar Baby, but then she continued to make bad choices through which she disappeared
without mercy from the A-list. She starred in The Homesman by Tommy Lee Jones, but this film was in the Benelux totally overlooked, just like You're Not You. A bit strange, because although this is certainly not Swanks best film (on the contrary), George C. Wolfe has done everything to touch the public. Even a comparison with the French smash hit Intouchables could not ensure that this movie made it to the cinemas.
Comparisons with the French feel-good movie are surely justified, because in You're Not You we also follow a rather marginal girl who takes care of a wealthy woman who suffers from an incurable disease. The carefree life of Kate (Hilary Swank) is thrown upside down when she can't play the piano at a fancy party as a result of cramps in her fingers. The woman seems to suffer from ALS (Amyotrophic Lateral Sclerosis), a disease that paralyzes all muscles, even the breathing is hampered, and that leads inexorably to death. For this terrible disease, there is as yet no medicine, and the life expectancy of an ALS patient does not exceed 5 years. Kate resignes to her fate, but she is aware that she needs a housekeeper. After several applications, her eyes fall on Bec (Emmy Rossum), a party animal. This decision endorses in no way her husband Evan (Josh Duhamel), but because he apparently prefers his secretary above his sick wife, he is send out of the house. Bec is left alone with Kate, and a strange relationship grows between the nurse and patient.
Wedon't talk about the terrible consequences of ALS, but about the film. It is hard to make a judgment when it appears that a portion of the proceeds is going to a fund that investigates the disease so that a cure can be found. Nonetheless you can impossible say that You're Not You is a good movie. Hilary Swank stars and with that, all is said. The director, who previously let us fall asleep with the Richard Gere-vehicle Nights In Rodanthe chooses for tears and pulls out all possible clichés. The result is a somewhat uninspired film with a script that reveals itself after fifteen minutes. Although The Theory Of Everything is also overrated, George C. Wolfe would better gather some tips from James Marsh. The intention is noble, but this movie is drowning in cliches. The only thing we remember is a great Hilary Swank, who clearly needs a decent director!
Didier BECU
09/06/2015
---
Ooit (en dat is niet eens zo lang geleden) stond Hilary Swank in de Hollywoodboeken aangestipt om één van 's werelds beste actrices te worden die niemand zou vergeten, zeg maar een nieuwe Meryl Streep. De brunette heeft wel in zeer korte tijd terecht twee Oscarbeeldjes kunnen vergaren voor zowel Boys Don't Cry als Million Dollar Baby, maar daarna bleef ze slechte keuzes maken waardoor ze uiteindelijk zonder genade van de A-list werd gekegeld. Ze schitterde wel in The Homesman van Tommy Lee Jones, maar deze film werd in de Benelux totaal over het hoofd gezien, net als You're Not You. Een beetje vreemd, want alhoewel dit zeker niet Swanks beste film is (integendeel), heeft George C. Wolfe alles uit de kast gehaald om het grote publiek te ontroeren. Zelfs een vergelijking met de Franse superhit Intouchables kon er niet voor zorgen dat deze film bij ons de bioscopop haalde.
Gelijkenissen met de Franse feelgoodfilm zijn er zeker, want ook in You're Not You volgen we een allesbehalve voorbeeldig (zeg maar marginaal) meisje dat zonder winstbejag voor een steenrijke vrouw wil zorgen die aan een ongeneeslijke ziekte lijdt. Het zorgeloze leventje van Kate (Hilary Swank) wordt overhoop gegooid als zij op een chique feestje niet meer met de piano kan spelen door krampen in haar vingers. De vrouw lijdt aan ALS (Amyotrofische Laterale Sclerose), een ziekte die alle spieren lamlegt, zelfs de ademhalingsspieren en dsie onverbiddelijk tot de dood leidt. Voor deze vreselijke aandoening is er tot op heden geen medicijn gevonden, en de levensverwachting van een ALS-patiënt is niet hoger dan 5 jaar. Kate berust in haar lot, maar ze is er zich van bewust dat ze een huishoudster nodig heeft. Na verschillende sollicitaties vallen haar ogen op Bec (Emmy Rossum), een feestbeest dat blijkbaar met zo wat iedereen in de koffer duikt. Deze keuze bevalt geenszins haar echtgenoot Evan (Josh Duhamel), maar die valt vrij vlug door de mand omdat hij blijkbaar liever met zijn secretaresse tussen de lakens kruipt dan zijn zieke echtgenote te verzorgen. Bec blijft alleen achter met Kate, en er ontstaat een vreemde relatie tussen verzorgster en patiënt.
Hoe erg ALS ook is,we bespreken niet de vreselijke gevolgen, maar wel de film. Nog harder wordt het om een oordeel te vellen als blijkt dat een deel van de opbrengsten naar een fonds gaat dat de ziekte wil onderzoeken zodat er een medicijn kan worden gevonden, desalniettemin kan je onmogelijk stellen dat You're Not You een goede film is. Hilary Swank schittert en daarmee is eigenlijk alles gezegd. De regisseur die ons al eerder in slaap wiegde met het Richard Gere-vehikel Nights In Rodanthe, kiest voor tranen en gebruikt daarom alle mogelijke clichés. Het gevolg is een inspiratieloze film waarvan het script zich al na een kwartiertje laat raden. Ofschoon The Theory Of Everything ook over het paard is getild, had George C. Wolfe toch beter wat tips bij James Marsh verzameld. Gedoemd om vroegtijdig op de programmering van Vijf TV te belanden. De bedoeling is nobel, maar deze film verzuipt in de clichés. Het enige wat we onthouden is een prima Hilary Swank, die duidelijk een degelijke regisseur nodig heeft!
Didier BECU
09/06/2015
---
---