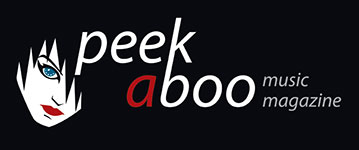 like this book review
---
GEORGE R. R. MARTIN
Comic : A Game Of Thrones - Boek 1
Book
Dark Dragon Books
10/02/2014, Didier BECU
---
Game Of Thrones is without any doubt the most successful series that's been showed on television. The reason is obvious as HBO has chosen for a perfect balance between quality and entertainment. Also Peter Jackson plays his role. As after all, despite its differences Game Of Thrones will always be a bit considered as Lord Of The Rings in television format, not? Anyway, thanks to the many praised words lots of people who never read a page from the books by George R. R. Martin are now madly in love with the world of Winterfel.


In the meantime HBO has released the third season of this prestigious series on both DVD and Blu-ray. Below you can see some photos and a trailer from that. But there's more. Under the surveying eye of Martin himself, two authors created a comic. Tommy Patterson designed the impressive (quite dark) graphics, while Daniel Abraham wrote the script, even if the story is based on the first chapter of the book: The song of fire and ice. Having said that, Martin alerts the reader that you better forget both the series and the novel when reading the comic as they are three different worlds.



That's easier said than done, but still you see that Patterson and Abraham are having different accents in their story, for instance there's less sex. Just like with the series it takes a while before you get used to the many featured personages. No worries though, as once this job is done, the comic is like a speeding train in where intrigues that are based on lust for power and betrayal rule.


The strip has 64 pages with a softcover and is published by Dark Dragon Books.
Didier BECU
10/02/2014
---
De meest succesvolle serie van de afgelopen jaren is ongetwijfeld Game Of Thrones. Dat heeft zo zijn redenen, want HBO heeft bewust gekozen voor een serie die mooi tussen kwaliteit en entertainment balanceert. Wellicht zal ook Peter Jackson daar wel voor iets tussen zitten, want ondanks de verschillen blijft Game Of Thrones toch nog altijd een beetje Lord Of The Rings in televisieformaat. Door de vele lovende woorden werd deze reeks ook druk bekeken door mensen die nog nooit een bladzijde uit de beroemde fantasyboeken van George R. R. Martin hebben gelezen.


Ondertussen is het derde deel van deze prestigieuze reeks op dvd en Blu-ray uit. Onderaan zie je een fotocollage daarvan. Maar er is meer dan dat. Onder de hoede van Martin zelf werd een heuse stripreeks ontwikkeld. Tommy Patterson zorgde voor de indrukwekkende (vaak donkere) tekeningen en Daniel Abraham schreef het scenario, ofschoon alles is gebaseerd op het eerste deel uit de boekenreeks: "Het lied van ijs en vuur". Martin waarschuwt wel in zijn voorwoord dat, wie de strip leest, zowel de fantasyroman als de reeks moet vergeten. Het zijn drie verschillende mediums.


Nou ja, dat is gemakkelijker gezegd dan gedaan. En toch, merk je dat de auteurs de accenten op andere elementen leggen (minder seks bijv.). Net zoals bij de reeks is het eerst wat wennen aan het wereldje van Winterfel.


Het duurt een tijdje vooraleer de verschillende personages (en dat zijn er heel wat!) zijn voorgesteld. Geen nood echter, want eens deze klus is geklaard, wordt de stripreeks net als de televisiereeks een sneltrein vol intriges waarin machtswellust en verraad hoogtij vieren.


Dit 64-pagina's tellende stripboek met softcover is uitgebracht door Dark Dragon Books en verkrijgbaar in iedere stripwinkel.
Didier BECU
10/02/2014
---
---