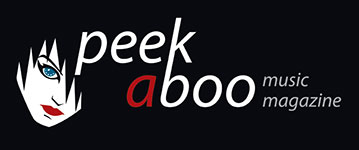 like this cd review
---
GIFTS FROM ENOLA
Gifts from Enola
Music
•
CD
Post Rock
[70/100]

05/06/2011, Melissa BAUWENS
---
'Gifts From Enola' is an instrumental post-rock band from Harrisonburg, Virginia. The band consists of the foursome Andrew Barnes, Nathaniel 'Nate'l Dominy, CJ DeLuca and Jud Mason. In July 2010 they released their third full length and self-titled album. They were one of the first bands to get signed by the Indie record label 'The Mylene Sheath'.
I should probably start with a confession. Personally, I rarely listen to instrumental music. And so 'Gifts From Enola' turned out to be a treat for my ears and an education for my music taste. Even though there are only 5 tracks on the album, all 5 of them flow into each other so naturally that you kind of forget where one ends and the next begins.
Half way through 'Lionized' I get the feeling they remind me something I heard before. And by the fade-out of 'Rearview' I remember… This reminds me very much of that night I went crazy at an 'Explosions in the Sky' concert. Guess there is no use anymore saying that I generally dislike comparing bands, but this just had to be said.
Hopefully they will do us all a favour for the next album and treat us to more than 5 songs. Because honestly, there is no doubt 'Gifts From Enola' could blow the roof of any dark basement, or any tent at Pukkelpop, for that matter.
Melissa BAUWENS
05/06/2011
---
'Gifts From Enola' is een instrumentale post-rock band uit Harrisonburg, Virginia. De band bestaat uit het viertal Andrew Barnes, Nathaniel 'Nate'l Dominy, CJ DeLuca en Jud Mason. In juli 2010 verscheen hun derde, zelfgetiteld album. Ze waren ook een van de eerste bands die een contract tekenden bij het Indie platenlabel 'The Mylene Sheath'.
Ik moet eerlijkheidshalve eerst opbiechten dat ik persoonlijk zelden naar instrumentale muziek luister. 'Gifts From Enola' bleek dan ook een heropvoeding van mijn muzikale smaakpapillen.Er staan slechts 5 nummers op het album, maar ze vloeien zo vlot in elkaar over dat je nauwelijks merkt waar het ene nummer stopt en het volgende begint.
Halverwege 'Lionized' krijg ik het gevoel dat dit mij heel sterk herinnert aan iets dat ik eerder gehoord heb. En zodra de laatste noot van 'Rearview' weerklinkt weet ik het weer. Ik was heel even terug op het 'Explosions in the Sky' concert waar ik een paar maand eerder uit mijn dak gegaan was. Beetje nutteloos om nu nog te beweren dat ik een broertje dood heb aan bands vergelijken, maar dit moest gewoon even.
Hopelijk doen ze ons voor het volgende album een plezier en krijgen we meer dan 5 nummers. Want het staat als een paal boven water, 'Gifts From Enola' kan het dak van om het even welke donkere kelder er af blazen. Of van een tent op Pukkelpop misschien?
Melissa BAUWENS
05/06/2011
---