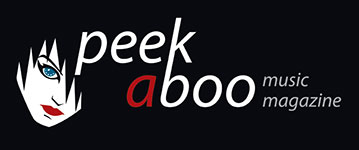 like this album classics review

---
GIRLS AT OUR BEST
Pleasure
Music
•
Album Classics
Post Punk
•
Punk
•
Riot Grrrl
[90/100]

Optic Nerve Recordings:
14/12/2014, Paul PLEDGER
---
There are reissues and then there are Optic Nerve reissues. Following on from the recent Wolfhounds and Cud releases, the mainly vinyl imprint has spied a gap in the market with a serious contender - the oft-overlooked sole album by the rather jangle-tastic Girls At our Best.
They hailed from Leeds, were fronted by the photogenic Jude Jo Evans and became a Peel favourite with a string of memorable singles and this one foray into full-length nirvana. One particular single, Getting Nowhere Fast, earned some kudos with a new generation in the late '80s after getting respectfully covered by The Wedding Present (twice the speed of the original, natch) but little else about Pleasure has been documented to any great degree - until now.
The original vinyl appeared on the Thomas Dolby-affiliated Happy Birthday Records in 1980 and contained a 'Pleasure' bag, beautifully recreated and upgraded here as two colour-splattered slices of wax (the original was a single album). As post-punk albums go, Pleasure is likeable enough and contains all the shambolic energy and songwriting prowess of The Raincoats, Orange Juice and, at a pinch, early Blondie. Check out the title-track or another single Fast Boyfriends for proof that Getting Nowhere Fast was no fluke, merely one of many top songs written by the band.
The second disc rounds up the various singles, including the spunky debut Politics and the swan-song Go For Gold. The latter track could very well have acted as a template for '90s girl-powered Brit-poppers Echobelly, Lush or Sleeper and might have been a hit in another time and place, such is its fresh-faced allure.
Copies come numbered in a gatefold-sleeve, wrapped in a protective clear bag. A great job all round.
This review also appeared on Flipside Reviews
Paul PLEDGER
14/12/2014
---