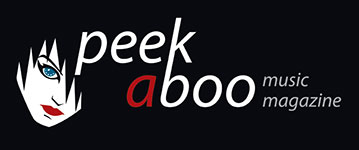 like this movie review
---
GIUOIO RICCIARELLI
Im Labyrinth Des Schweigens
Movie
Drama
[74/100]

LumiŤre
09/09/2015, Didier BECU
---
It seems weird to tell, but in 1958 the majority of Germans did not know what Auschwitz was. They once heard about this place, and they knew that there was a camp over there, but they were unaware of the horrors of the past. The country had an economic revival, and Nazism was nothing more than a historical mistake which was due to the acts of a few madmen. They have "forgotten" that many compatriots during World War II proudly wore a swastika…
However, not every German thinks that the former Nazis can live on without being punished and pretending as if nothing has happened. Johann Radmann (Alexander Fehling) is such a man. The prosecutor is fed up with spending his time with traffic violations, and he wants to sue the executioners of Auschwitz. This eventually led in 1963 to the infamous Auschwitz-trial at where only 20 people were convicted. A failure, but it made Germany awake. Suddenly the country knew that twenty years earlier its citizens had committed the most terrible things in history.
With titles like Hannah Arendt, Sophie Scholl or Lore, the German cinema already looked in its own horrible past. In Im Labyrinth Des Schweigens they do the same. Even though it's a very entertaining (and because of the subject a quite disturbing) film, at the end you can only conclude that director Giulio Ricciarelli could have done more with it. Unfortunately, he doesn't, as after all the film feels a bit cold and heartless.
Im Labyrinth Des Schweigens is now available on DVD on Lumière.
Didier BECU
09/09/2015
---
Het lijkt vreemd, maar in 1958 wist het merendeel van de Duitsers niet wat Auschwitz was. In deze plek stond er ooit wel een kamp waarover ze iets hadden gehoord, maar ze waren niet op de hoogte van de gruwel die zich daar afspeelde. Het land was aan een economische heropleving bezig, en het nazisme was niet meer dan een historische fout die te wijten was aan een paar gekken. Dat er een heleboel landgenoten tijdens de Tweede Wereldoorlog met trots een swastika droegen is maar bijzaak, iets waaraan ze niet willen worden herinnerd.
Niet iedere Duitser vindt echter dat de voormalige nazi's zo maar ongestraft verder mogen leven, en pretenderen alsof er niets is gebeurd. Johann Radmann (Alexander Fehling) is zo'n man. Deze officier van justitie heeft er genoeg van dat hij zijn tijd aan verkeersovertredingen moet besteden, en wil de beulen uit Auschwitz aan de schandpaal nagelen. Dit leidde uiteindelijk in 1963 tot het fameuze Auschwitzproces waarbij amper 20 mensen werden veroordeeld. Een mislukking, maar het schudde wel Duitsland wakker. Plotseling wist het land dat het twintig jaar eerder de meest verschrikkelijke dingen uit de geschiedenis had gepleegd.
Met titels als Hannah Arendt, Sophie Scholl of Lore heeft de Duitse cinema reeds verschillende keren in haar eigen afschuwelijke verleden gekeken. Men doet dat ook Im Labyrinth Des Schweigens, en ook al is het een zeer onderhoudende (en wegens het onderwerp onthutsende) film, kan je achteraf toch alleen maar vaststellen dat regisseur Giulio Ricciarelli hier meer kon mee aanvangen. Dat doet hij helaas niet. De film voelt wat kil en harteloos aan. Zouden die clichés over Duitsers dan toch waar zijn?
Im Labyrinth Des Schweigens is vanaf nu via dvd op Lumière verkrijgbaar.
Didier BECU
09/09/2015
---
---