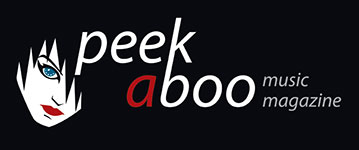 like this cd review
---
GLACIS
Love, If You Love Me, Lie Beside Me Now
Music
•
CD
Ambient
•
Neoclassical
[85/100]

Self-released
09/12/2016, William LIÉNARD
---
Glacis is the latest project of the Scottish musician Euan McMeeken. He is a former member of The Graveyard Tapes (dark experimental pop) and The Kays Lavelle (indie pop). Love, If You Love Me, Lie Beside Me Now is his new mini-CD, which can be situated in the twilight zone between ambient and neoclassical. The album contains six compositions in which the piano takes the lead.
In 2015, we introduced the latest albums of Bruno Sanfilippo and Bruno Bavota on PAB, contemporary composers/musicians who try to combine minimal piano and electronics and/or contemporary technologies, resulting in a sound that is very similar to classical music. Glacis belongs to this new generation of composers, because he makes fragile piano music that is sometimes supplemented by minimalistic synth sounds, while he focuses on the sound of the piano and the symbiosis with the electronics, and much less on rhythm or all-consuming melodies.
Quiet, understated and minimalist. That's how piano music sounds in 2016. The Early Piano Works by Erik Satie (Gnossiennes) and the melodic passages from The Sonatas and Interludes for Prepared Piano by John Cage are certainly sources of inspiration for the minimalist approach of these young pianists. Maybe it all sounds less virtuosic than the compositions by Franz Liszt and Frédéric Chopin, but this new approach ensures the piano a place in the musical experience of the young generation, similar to the efforts of artists like Jo Quail and Underwood and their colleagues for the cello.
No One Can Reach Us Now, or Ever is the first song on the CD, a quiet piano track with barely audible electronics like soft noise or a short reverberation at the end of the piano sound. Seen Through a Doorway begins with careful electronics, drowned out by the piano shortly afterwards. It is a minimalist composition, quite repetitive, with an emphatic tone. Then, a nagging synthesizer penetrates gently through the soundscape, but it never comes to the fore. Short wood-likey clicks seem to be added to Love, if You Love Me, another simple and melancholic composition in which the piano notes sound as falling raindrops.
For Your Fear I Would Give You Silver gets a background of abrasive and humming electronics, with an emphatic piano at the fore. No more silent passages here, but melodic and industrial sounds. The piano is manipulated In Under the Arc of the Sky, because it shifts from left to right and vice versa in the headphones. The background noise returns, but that may be the result of the (almost complete) absence of electronic sounds. However, there is no complete silence, but what we hear is barely audible. In the final composition There is Nothing, Yet I am Here, the piano is joined by William Ryan Fritch's cello. The sound of the stringed instrument is blown up via multi-tracking, making it sound like a one-man orchestra and an impressive finale, although the piano gets the last word...
Gorgeous! Don't miss this album!
William LIÉNARD
09/12/2016
---
Glacis is het nieuwste project van de Schotse muzikant Euan McKeenen. Eerder was hij lid van The Graveyard Tapes (donkere experimentele pop) en The Kays Lavelle (indiepop), waarmee hij resp. in 2014 en 2010 materiaal uitbracht. Nu probeert hij het alleen met deze mini-cd die we situeren in het schemergebied tussen ambient en neoklassiek. Op Love, If You Love Me, Lie Beside Me Now staan zes composities waarin de piano het voortouw neemt.
In 2015 stelden we u op deze site de recente albums van Bruno Sanfilippo en Bruno Bavota voor, eigentijdse componisten/muzikanten die minimale pianomuziek op de één of andere manier combineren met elektronica en/of hedendaagse technologieën, en die een geluid voortbrengen dat verwant is aan klassieke muziek. Glacis kunnen we probleemloos aan het lijstje toevoegen, want ook hier wordt gegrossierd in verstilde pianoklanken die soms worden aangevuld met minimalistisch synthesizergeluid, waarbij de nadruk op de klank van de piano en de symbiose met de elektronica ligt, en veel minder op ritme of alles verzwelgende melodieën.
Verstild, ingetogen en minimalistisch, zo klinkt pianomuziek anno 2016. We durven de vroege pianowerken van Erik Satie (Gnossiennes) als voorlopers suggereren, of de Sonatas & Interludes for Prepared Piano van John Cage als inspiratiebron voor de minimalistische aanpak van deze jonge pianisten, naast ander invloeden. Wellicht klinkt het allemaal minder virtuoos dan de composities van Franz Liszt en Frédéric Chopin, maar het verzekert de piano een plaatsje in de muziekbeleving van een jonge generatie, net zoals artiesten als Jo Quail en Innerwoud en hun collega's dat doen voor de cello.
No One Can Reach Us Now, or Ever is de eerste track op de cd, een rustige pianotrack met nauwelijks hoorbare elektronica als een zachte ruis en af en toe een korte nagalm op het einde van de pianoklank. In de intro van Seen Through a Doorway valt de elektronica iets meer op, maar vervolgens wordt die overstemd door de piano. De compositie is minimalistisch, eerder repetitief van aard en nadrukkelijk, met na verloop van tijd een zeurende synthesizer die voorzichtig door het soundscape dringt, maar nooit op de voorgrond treedt. Aan Love, if You Love Me lijken korte houtachtige clicks te zijn toegevoegd. Het is opnieuw een eenvoudige en melancholische compositie waarin de klanken als bevroren regendruppels neervallen.
For Your Fear I Would Give You Silver krijgt een achtergrond van schurende en zoemende elektronische geluiden waartegen de piano de strijd aanbindt. Het pianogeluid blijft altijd op de voorgrond, maar de stilte uit de eerdere tracks wordt hier helemaal, zij het nooit nadrukkelijk opgevuld met melodische en industrial geluidjes. Het geluid van de piano in Under the Arc of the Sky is aanvankelijk gemanipuleerd, want in de hoofdtelefoon gaat het van links naar rechts en omgekeerd. De achtergrondruis is terug, maar dat heeft wellicht veel te maken met de (bijna) afwezigheid van de elektronica. Toch is de achtergrond niet helemaal stil, maar wat je hoort is nauwelijks hoorbaar. In de slotcompositie There is Nothing, Yet I am Here krijgt de piano het gezelschap van de cello van William Ryan Fritch. Het geluid van het snaarinstrument is via multitracking opgeblazen tot een eenmansorkest, waardoor deze cd net geen indrukwekkende finale krijgt, want het laatste woord is aan de piano die rustig wegkabbelt.
Bloedmooi. Zo horen we het graag!
William LIÉNARD
09/12/2016
---