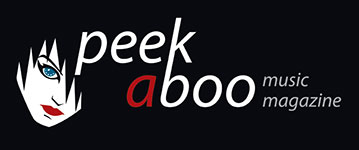 like this article review
---
GLENN KETELEER (RADICAL G.)
Ten Albums That Changed My Life
Article
14/09/2015, Didier BECU
---
Radical G., or just Glenn Keteleer for the friends, is a very regular guest on our pages. But we never asked him to come up with his favourite albums. Here's your change, Glenn!
These days I'm frequently asked for my all time favorite albums. Because I am inspired by a wide spectrum of genres during the years, I give you my top 10 albums that changed my life.
1. THE NEON JUDGEMENT - 1981-1984
The first vinyl ever. This band became my inspiration for a lot of productions, direct sound. very basic. The pioneers in Belgium who used guitars in combination with an 808 drum computer and a lot of noise and bass sounds from several analog synths as CS15 Yamaha and a Monopoly Korg. Dirk and Frank became friends for life, you won't believe your ears when you hear stories from the past how they actually produced their tracks or performed on stage. Sure, they were inspired by the US band Suicide, but that was long before I was born. Alan Vega is in the end the first person who made this sound happen in the past, but Neon did it with their flair. Factory Walk , TV treated or Fashion Party. Just admit it: these guys rocked for 35 years. This year their farewell tour is the last one to be played. Maybe there's a surprise for all Neon fans coming up. I'm attending their final concert on the 26 september in Brussels (AB), are you in?
2. DAVE CLARKE- Archive one.
Massive UK sound that came towards me when I heard this vinyl back in the days. This album stands for me as a pioneer album in the techno world. No One's Driving, Southside, The Storm, Thunder...actually the entire album was WOW, still today I spin Storm and thunder in my most beloved techno classic sets. Dave tops it for me. he was the God spinning techno at parties like "I love Techno" back in my youth, the way he used his mixing skills where breathtaking. After 20 years, Dave Clarke and Mr Jones remixed my track Shadowdancing, a truly highlight in my entire life, I think I am the only Belgian whose music is so far remixed by Dave Clarke. Even better: since 2006 Dave plays my music and remixes on his weekly radioshow whitenoise, he even closed some massive festivals with his remix for me. This feels better than winning a lottery, It(s the cherry on the pie for an artist. Though I never became rich from producing music, but it's not about money. Some things can't be bought in life.
3. UNDERWORLD- Everything, Everything, Everything.
This live album from the late 90s is to me THE way to entertain your fans, It was really my most played album in my car ever. Including their all time best songs in a very very good version, containing all the energy from the studio takes, Using the Mackie 32 8 bus on stage, a mic, the nordlead and so on. My most inspiring band ever, My personal favorite which was only on the DVD version is Moaner, maybe it has something to do with that Marvel hero who inspired me during my life, It just fitted the concept of the Dark Knight. The lead sound is an over distorted nordlead clean brass. It was every time distorted on stage with the mackie mixer because only in this way the original sound was heard. Same goes to REZ btw. But I'm talking geek language here. just get that album and press play, you'll know what I mean. preferred on DVD containing Moaner!
4. DEPECHE MODE - Music for the Masses.
So good, also here 101 might include better versions than the original, besides of that. All tracks are like jelly on my brain. Some parts of the history will never die. Never Let Me Down Again, Strange Love or Behind The Wheel are to me the best period of Depeche Mode, to me these days they lost control on track, playing their best songs in the worst versions. I just don't like to see drummers and extra band members popping up on stage when it sounded just perfect like 30 years ago. Though some later work like Violator and Songs Of Faith And Devotion inspired me as well, "In your room" still has that strange effect on me. But song wise I like the earlier stuff from Dave, Fletch, Wilder, Clarke and Gore.
5. NITZER EBB
Englishmen with a very unique sound. Warshaw Ghetto, Murderous, Let Your Body Learn: really classics in its genre and later remixed by my personal favorite artists like Terence Fixmer, Black Strobe or Bryan Black. Still played by a lot, throughout, probably the most played tracks on EBM parties and for sure a success on the dancefloor. Aggressive vocals with damn hard sequences, just like it should be.
6. FRONT 242- Geography
Wow, I had this vinyl very early, I bought it after the release date, I think it was 1987 when I had the chance to discover Front 242, and yes, they were Belgians. Body To Body, Operating Tracks, U-men. Serious, These tracks are still today futuristic pearls. I can't describe the feeling when I remixed one of their first tracks "Take one" this year. Remixing your favorite band is probably the best feeling you get as an artist. Massive respect to the pioneers of what is called Electronic Body Music, if there's a band that deserves to use the genre EBM, it's Front 242, Masters.
7. YAZOO - Upstairs at Eric's
This album is probably frequently charted or topped as best of all time because it's just masterclass. Vince proved his knowledge here of getting the right sounds. A few years ago he said in an interview he doesn't know how modulars or synths work, he just tweaks around till he's satisfied, and Clarke is a genius in the studio. Manipulating originals soundscapes into everlasting sounds. it's a trip through synth pop world. Situation and Don"t Go went into history as classics, they are still played these days and remixed by a lot of DJ's over the world. Alison sounds amazing on the tracks, very intense vocals. It is still has that grind UK vocal which is hard to find in these new days productions on the radio.
8. TALKING HEADS- Stop Making Sense
Another miracle band. Also here no tricks on stage, All professional musicians just doing their thing, a very typical sound. Very strong messages inside. It's not common these days that live albums are used as best versions during the years, but this album only had a few, Burning Down The House and Psycho Killer are mostly played till now in this version, the original studio recordings just can't top the live cuts. Massive.
9. TALK TALK - It's my Life
To me the best band ever. Talking about pop: Talk Talk tops all lists for me. The first band that sounded on stage just like the album in full live set up. Every cowbell, every sound was played live on stage without any sequencers, only Such A Shame was played on a basis loop from a tape player. Life's What You Make It still gives me shivers. I'm really sad that I never had the chance to see them perform again after Werchter 1986, I was there, 10 years old. I can't describe the feeling because those days you were able to go to a festival without showing your passport , in company of an adult was the minimum to enter the field. In front of me people smoking strange things, not realizing the were in another galaxy at that moment (laughs). Later in 2009/2010 Talk Talk was a very inspiring band for songs like Resistance In Me and Justice Failed Today which were released on the album Darkness Falls.
10.THE KLINIK- Sabotage
I was 9 when I got the vinyl from a former New wave bar in my hometown. Back in those days I was just cruising in front of the bar with my mom when she took me to the weekly market on the main square. The bar was crowded, in the audience punks and alternative people, and there was me walking around with The Number Of The Beast on my Iron Maiden T-shirt listening to dark stuff without being aware of it. The Klinik was one of those bands that had a very early affect on me. tracks like Hours And Hours, Sick In Your Mind and Burning Inside are timeless. The last one popped up again later in my career being played on a higher pitch in clubs where I started my DJ-life. Later in my life Dirk became a friend. It was strange to share the stage or touring Hungary with them 2 years ago. Dirk is such a nice person and he knows so much, he was the one taking samples in a factory and as The Klinik they were able to make tracks with them, amazing. It was all about creativity, they only had samplers/analogue gear and a Commodore computer
Photography by Kovasphotography
Didier BECU
14/09/2015
---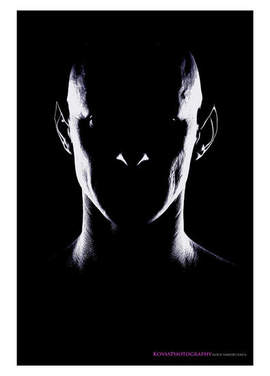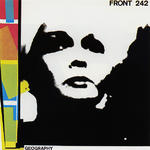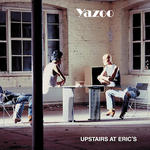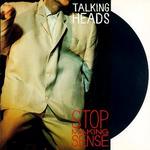 ---